It's not all champagne and chocolate. Love is war.
This Valentine's Day, some lovers are seizing the opportunity to catch their unfaithful flames in the act. In fact, some will choose to buy their lovers teddy bears this Valentine's Day -- complete with a hidden security camera.
Allen Walton, owner of Spy Guy Security, offers his tech expertise to those suspicious spouses.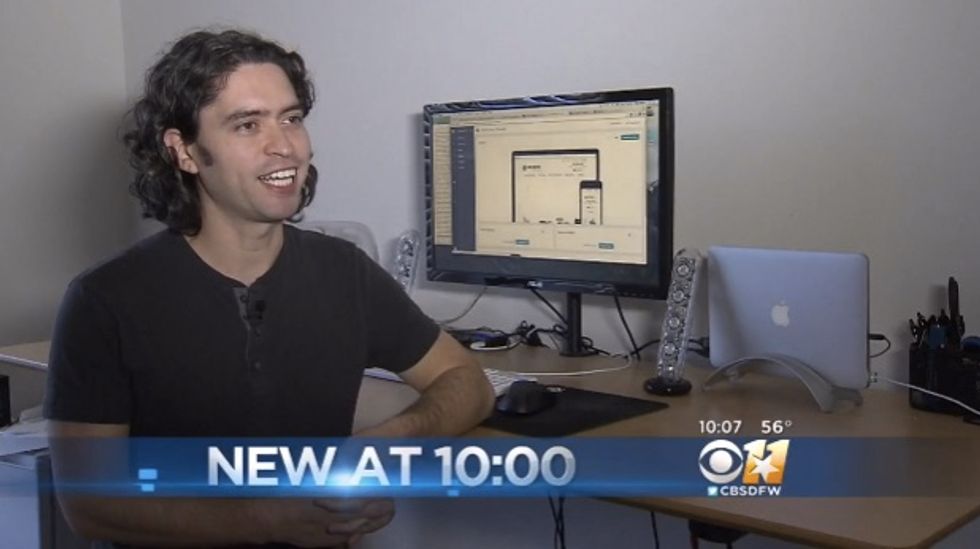 Allen Walton (Image source: CBSDFW-TV)
"Chocolates, flowers, things like that. Yeah, there's a whole other side that doesn't get reported on at all," Walton told CBSDFW-TV.
Walton, who lives and operates his business in Dallas, clarified that he does not catch suspected cheaters -- he just sells and provides the gadgets. And he has quite the inventory: from hidden cameras that look like wall chargers, to USB jump drives that record conversations, to magnetic GPS trackers.
But who would be foolish enough to cheat on the most romantic day of the year?
"If they're seeing someone on the side, they're going to have to celebrate with both people -- increasing the odds of getting caught," Walton explained.
And business is booming. Walton told CBSDFW-TV that his sales have jumped at least 30% in the last few weeks.
"It's bigger than Cyber Monday for us. It's bigger than Black Friday," he said.
The whole thing may sound sort of depressing, but Walton insists that his service has changed lives for the better.
"All of them are relieved. It's like their suspicions have been confirmed. A huge weight has been lifted off their shoulders," he said.
Walton shared, however, that he personally does not revel in the scandalous affairs of others.
"I mean, I take no pleasure in other people's misfortunes or anything like that. But these products exist to help get answers to problems they have," he said.
Walton's spy shop is only available online to help keep customers confidential.
Watch:
__
Front page photo courtesy of Shuttershock.