Alongside conflicting reports over whether Supreme Court Associate Justice Antonin Scalia died of a heart attack or natural causes last weekend at a Texas ranch was a quote from the ranch owner that added fuel to growing suspicions about Scalia's passing.
"We discovered the judge in bed, a pillow over his head. His bed clothes were unwrinkled," John Poindexter told the San Antonio Express-News, adding that Scalia "was lying very restfully. It looked like he had not quite awakened from a nap."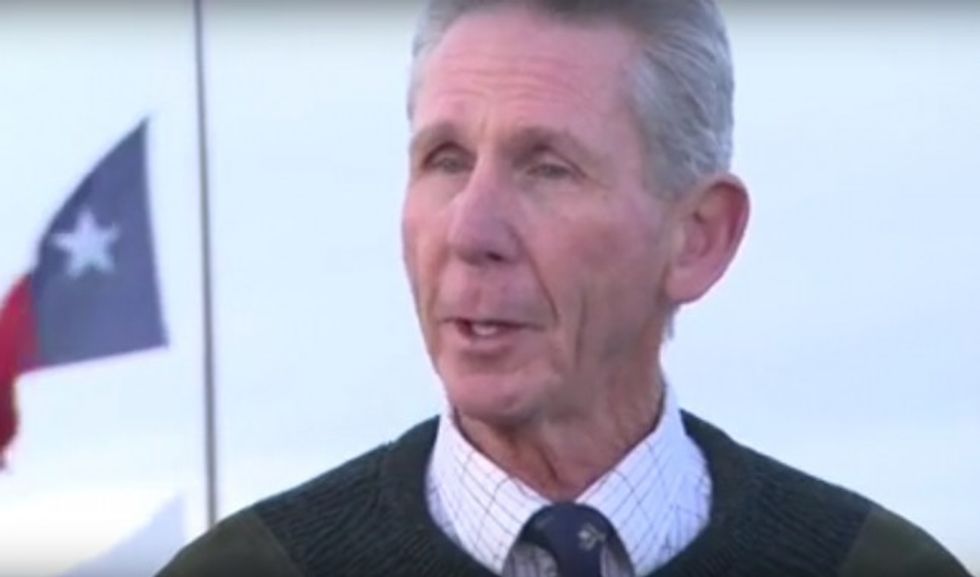 John Poindexter (Image source: YouTube)
It was the "pillow over his head" part that got the Internet buzzing.
"And it's a horrible topic, but they say they found a pillow on his face, which is a pretty unusual place to find a pillow," Republican presidential frontrunner Donald Trump told radio host Michael Savage on Monday.
Other factors fueling speculation were that Scalia's family said they didn't want an autopsy for the 79-year-old, and a Texas justice of the peace declared Scalia dead over the phone, which is allowed by state law, after a U.S. Marshall told her there was no evidence of foul play.
But with his "pillow over his head" comment taking center stage, Poindexter tried to clarify his words Wednesday on "CBS This Morning," saying Scalia "had a pillow over his head, not over his face as some have been saying. The pillow was against the headboard."