One person has died and at least five more injured after British police say a power station about 55 miles northwest of London collapsed during a planned demolition.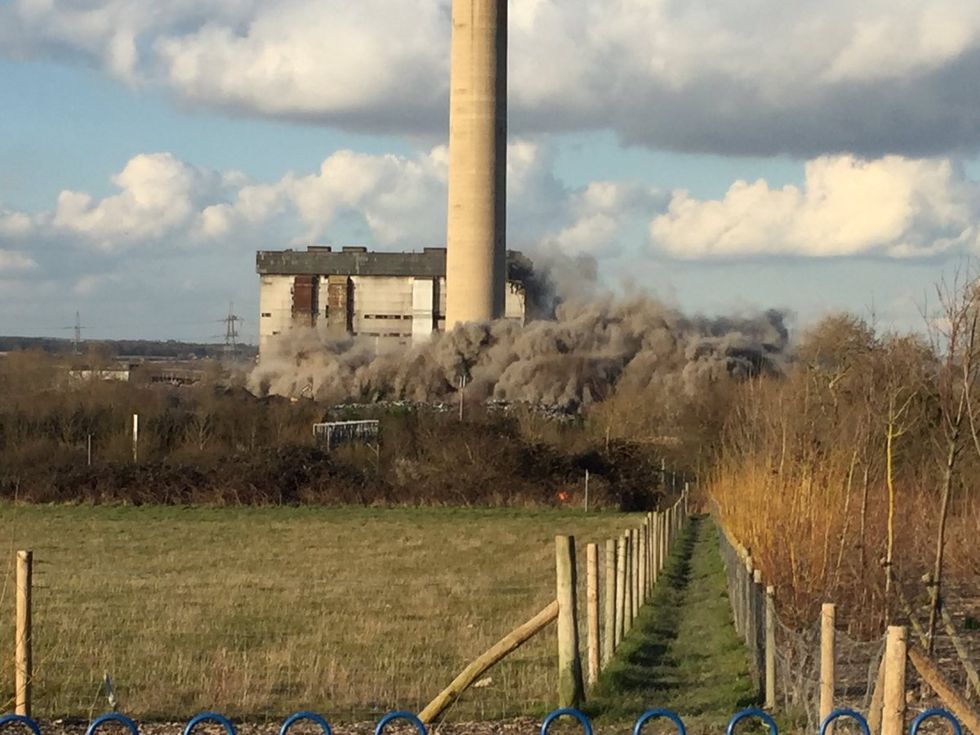 Image via Twitter @BlaineMSmith
Thames Valley Police told the BBC that officers were at the Didcot Power Station in Oxfordshire investigating the "very severe incident," but did not provide any further details.
"There has been an incident at our former Didcot A Power Station site in Oxfordshire," Npower, which relies on the facility to supply electricity to millions of people in Britain, said in a statement.
"The site is currently being demolished. We are working with our contractors Coleman and Company to establish the facts and will keep you updated as soon as we have more information," the Npower statement adds.
One man who said he was walking his dog tweeted a video of the building's collapse, moments after it occurred.
@TheOxfordMail #Didcot Walking the Dogs and this happens pic.twitter.com/Z5in0j6MLr

— BLAINE MORRIS-SMITH (@BlaineMSmith) February 23, 2016
At least three more people were considered unaccounted for, according to the BBC.
–
This post has been updated.