One supporter of Democratic presidential hopeful Vermont Sen. Bernie Sanders tearfully took to Facebook to criticize the "sick people" who support fellow presidential candidate Donald Trump for the "disheartening" experience they gave her when she called them while phone-banking for Sanders Saturday.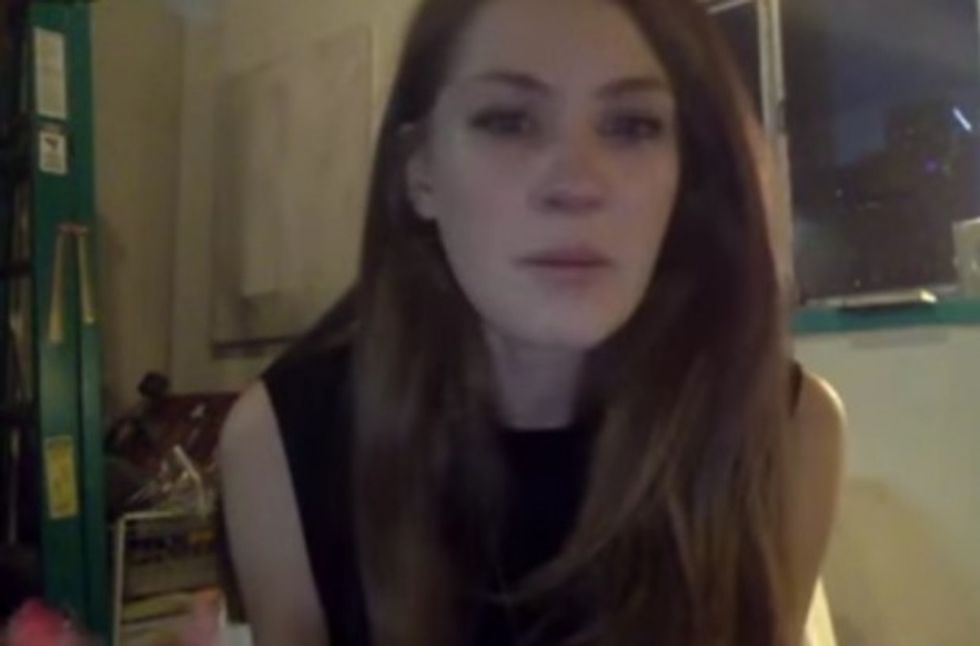 Image source: YouTube
In the video, which spans just over four minutes and was posted Sunday, the woman, who identified herself only as "Chelsea," said that she had hosted a phone-banking event for Sanders and felt compelled to share her unpleasant experience.
"The people that we called, many of them unsurprisingly were voting for Trump, and I just want you to know that the people that are voting for him are very sick people, that referred to human beings as animals, and it actually made me sick," the woman said as she wiped away tears and began to fidget.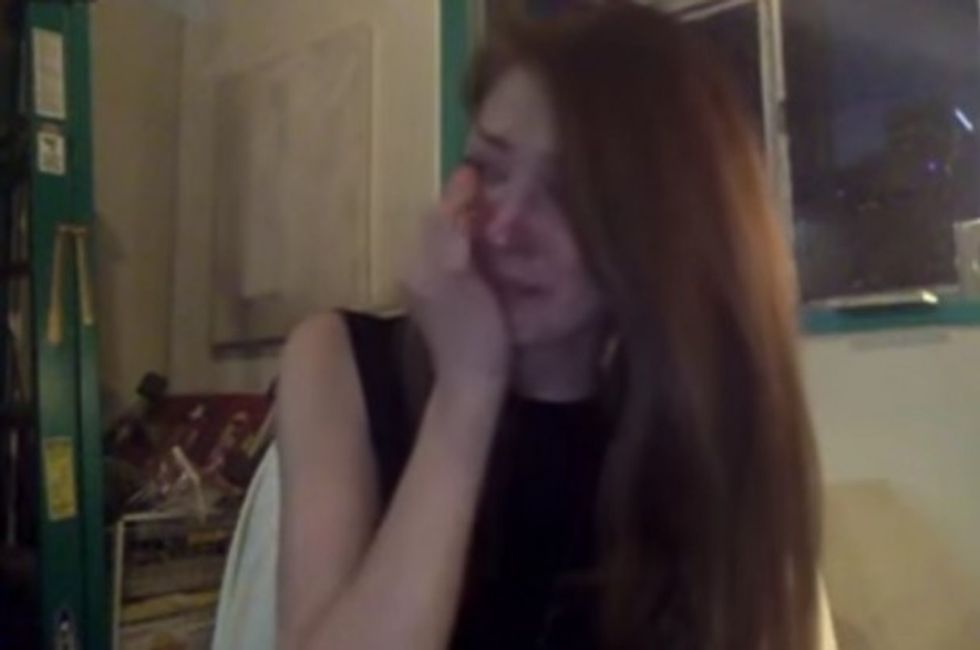 Image source: YouTube
The woman went on to say that she was shocked at the animosity she heard leveled at immigrants and minority Americans whenever she had the misfortune to get a Trump supporter on the line.
"It was really disheartening, and I don't think anyone that's a human that has feelings and sense can sit through hours of talking to people that believe that just because you weren't born in the United States, or even if you were and you're not white — which, I don't know what qualifies you as white anymore — it makes you not a human being, um ... there were a lot of comments about, just, building walls and getting rid of the Mexicans, and hearing that for hours was so horrible," the woman said, adding that "it was really, really nice when you would get people that answered that were for Bernie, or even Hillary. There were very few Republicans and conservatives that would answer the phone and be kind — that wouldn't have something horrible to say."
After her emotions began to calm down a bit further, the woman continued, saying that it's fine if her potential viewers are not politically involved or don't really care. But nevertheless, she said that she wanted to make sure that everyone knew "what's going on."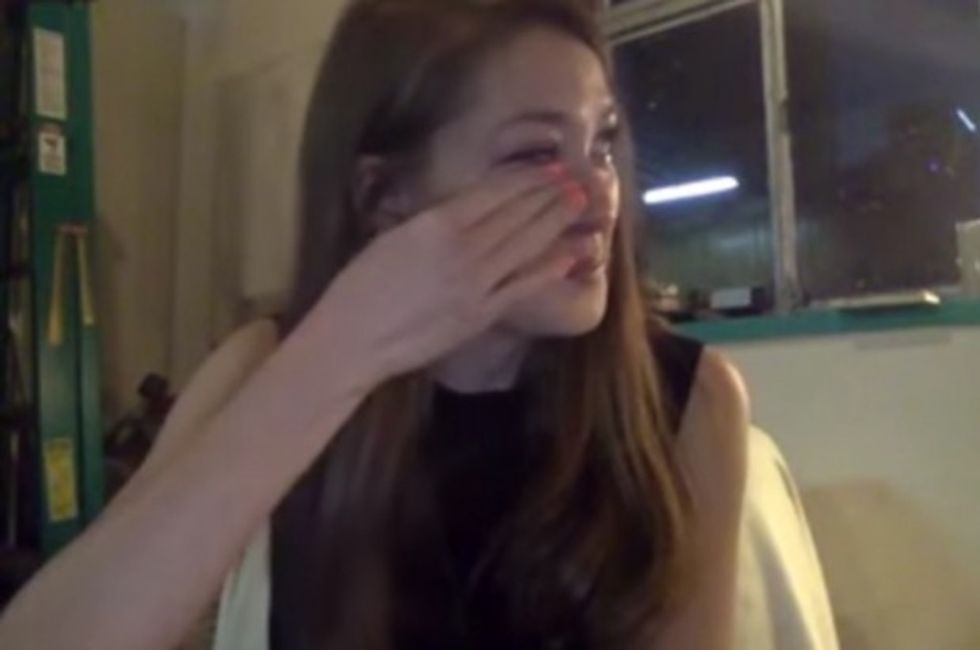 Image source: YouTube
"People are actually saying disgusting things like this, and it's real. And, I couldn't type it out, because it was so, so horrible," she said, adding that the entire experience was "interesting."
The Sanders supporter appeared to be calling potential voters in southern states during her phone banking over the weekend, as she saved a zinger for those voters in the final part of her video.
"[Phone-banking is] still really magnificent thing to do, to be involved, but, it was really hard, and it was not at all like calling the other states, and calling Nevada," the woman said, referring to the Nevada Democratic caucus that occurred Saturday for the Democratic Party. "You know, these are people that think that they won the Civil War. It's like talking to less than a brick wall. I don't even know how to describe it."
—
Follow Kathryn Blackhurst (@kablackhurst) on Twitter