The moment a black rhino charged a vehicle carrying a group of tourists was caught on camera.
Alexandra Poier, 48, was at Etosha National Park in Namibia when she captured the dramatic footage, which was uploaded to YouTube Wednesday. The video shows the 3,100 pound beast ramming into the side of a Toyota truck.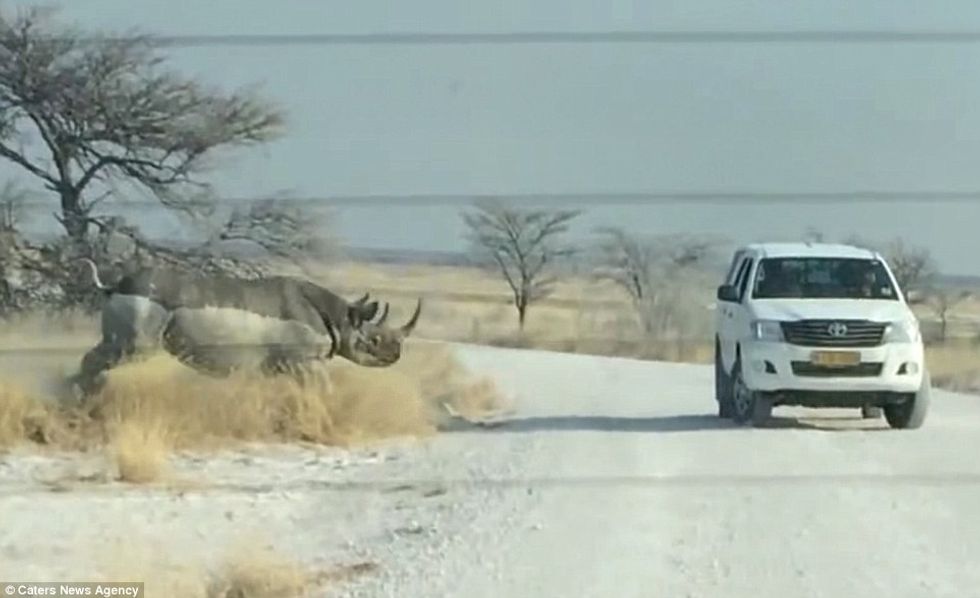 Image source: YouTube
"To be honest, I was quite scared because it could have been our car," Poier said, according to the video description. "It happened very quickly and suddenly. After he went to the side of our car and we left quickly."
Poier said the tour guide told the group of tourists that what happened is a rare event.
(H/T: Daily Mail)