After the Faris family received the call Wednesday that they had been anxiously awaiting — that a liver was finally available for their 2-year-old adopted daughter Brooklyn — just one last thing stood between a healthy child and probable death: a Midwest blizzard.
Brooklyn suffers from a rare genetic disease called Alagille Syndrome, which prevents the liver from functioning properly, meaning Brooklyn's birth liver was unable to eliminate waste in her bloodstream. At birth, Brooklyn was given just a 50 percent chance of living four to six months, so she had already long outlived expert's opinions.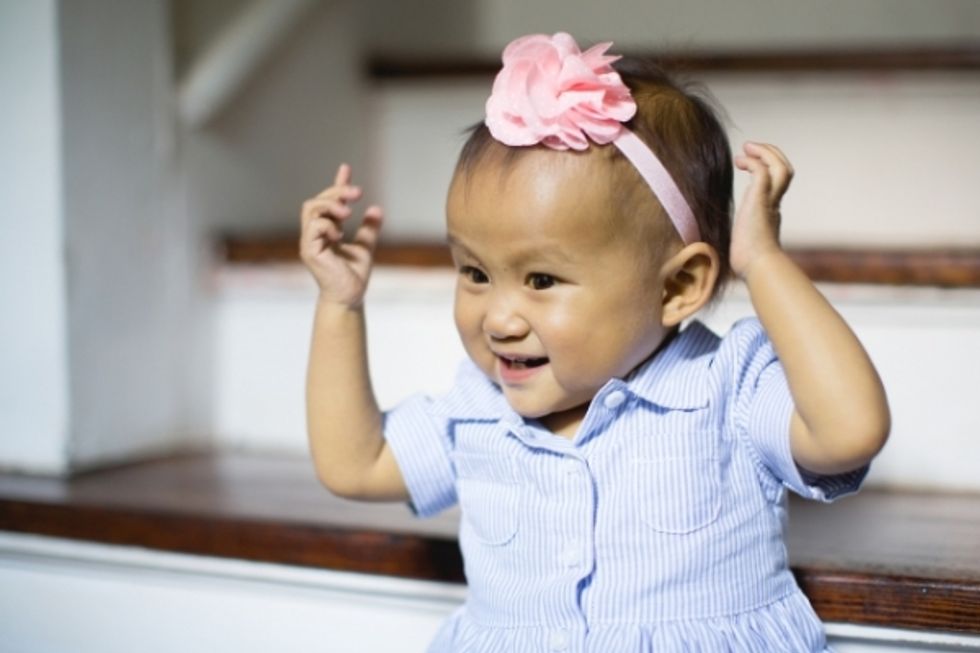 Brooklyn Faris. (Image source: cotaforbrooklynf.com)
On that fateful afternoon, Lurie Children's Hospital in Chicago called the family to let them know that there was a liver available for Brooklyn. The hospital told the family they had to be at the hospital by 10 a.m. Thursday morning, or else the liver would go to a different child. That meant a flight from Memphis to Chicago.
However, a powerful blizzard that dumped more than a foot of snow in parts of Indiana, Illinois, and Michigan was barreling through the Midwest Wednesday — canceling all flights from Memphis to Chicago.
That's when shipping giant FedEx stepped in to help the family.
According to the Commercial Appeal, family friends had been trying to raise money to help with Brooklyn's expensive medical bills, so when they heard about the available liver — and the cancelled flights — they reached out to the community for help. John Carroll, a family friend, reached out to St. Jude Children's hospital and someone there reached out to FedEx, who was more than happy to help.
"It was a pretty bad weather situation that was affecting Chicago," Patrick Fitzgerald, a senior vice president at FedEx, said. "They called us and we were happy to help."
So around 7 p.m. Wednesday night, the family boarded a FedEx corporate jet bound for Chicago. They landed in the Windy City two hours later and were personally driven to the hospital on the FedEx dime. This allowed Brooklyn to undergo her 13-hour surgery, which began Thursday morning at 10 a.m. CST.
The Faris' are grateful that FedEx was kind enough to step in and lend a helping hand. "This is just the quintessential Memphis experience: Memphis helping other Memphians," Jesse Faris, Brooklyn's mother, said. "They just bent over backward with us and really helped us out in a pinch. We were overwhelmed with gratitude."
And if all goes well, Brooklyn will be disease free and able to grow-up and live a healthy life.
*UPDATE**It's GO TIME everyone! The Faris family just received the call. THE CALL. There is a liver waiting for Brooklyn in Chicago today. Prayers for the family's travel are very appreciated! If you've already donated to COTA on behalf of Brooklyn—please consider giving a little more. If you've shared the link to the website and the video—PLEASE SHARE AGAIN! Memphis has been so incredibly generous to the Faris family and now the real need begins. Let's see sweet Brooklyn all the way through! Today we pray for Brooklyn's healing and we praise God for all He is doing! http://www.cotaforbrooklynf.com/

Posted by COTA For Brooklyn F on Wednesday, February 24, 2016
(H/T: Ashleigh Carroll)
—
Follow the author of this story on Twitter and Facebook:
[facebook //www.facebook.com/plugins/like.php?href=