Those seeking a concealed carry permit in the San Bernardino, California, area will have to wait as long as 18 months because of a backlog in applications after the Dec. 2 terrorist attack in which 14 people were killed a the Inland Regional Center, according to KXTV-TV in Sacramento.
The shooters were Syed Rizwan Farook, a U.S.-born county inspector, and wife, Tashfeen Malik, a Pakistan national. Police killed both in a firefight.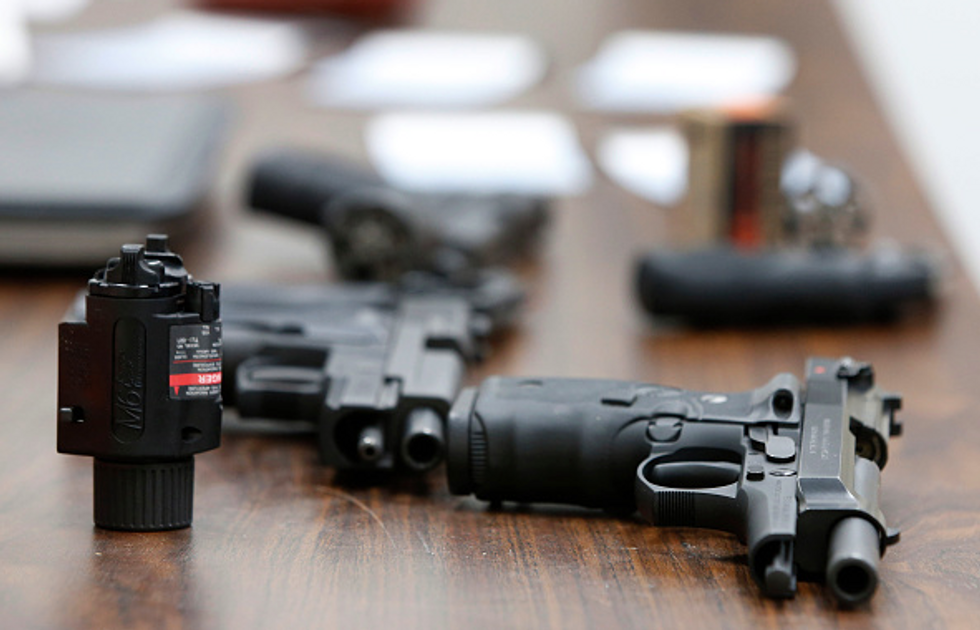 George Frey/Getty Images
Riverside County reported that it takes a year and six months to for a resident to meet with a county official to submit an application, whereas it typically took eight to 10 months, said Police Capt. David Teets, who formerly led the department's administrative division.
"It's been overwhelming," Teets said. "We have two folks who work in that department, and after the terror attacks, they were absolutely inundated with people wanting concealed weapons permits. We received hundreds of phone calls, voicemails and emails — likely upwards of 1,000 in the two weeks afterwards."
Riverside Sheriff Stan Sniff said he wasn't going to pull deputies off patrol duty just to speed up the permitting process.
San Bernardino County reported a nine-fold increase in requests for concealed carry applications. Sheriff John McMahon re-assigned employees to the permit processing unit. He even has volunteers working on the processing.
"Eight months out is a long way for us," McMahon said. "I just can't put enough staff down there. I don't even have enough staff, or workspace, to be honest with you."