ANAHEIM, California (TheBlaze/AP) — Police say five Ku Klux Klan members who were arrested following a brawl have been released because evidence shows they acted in self-defense.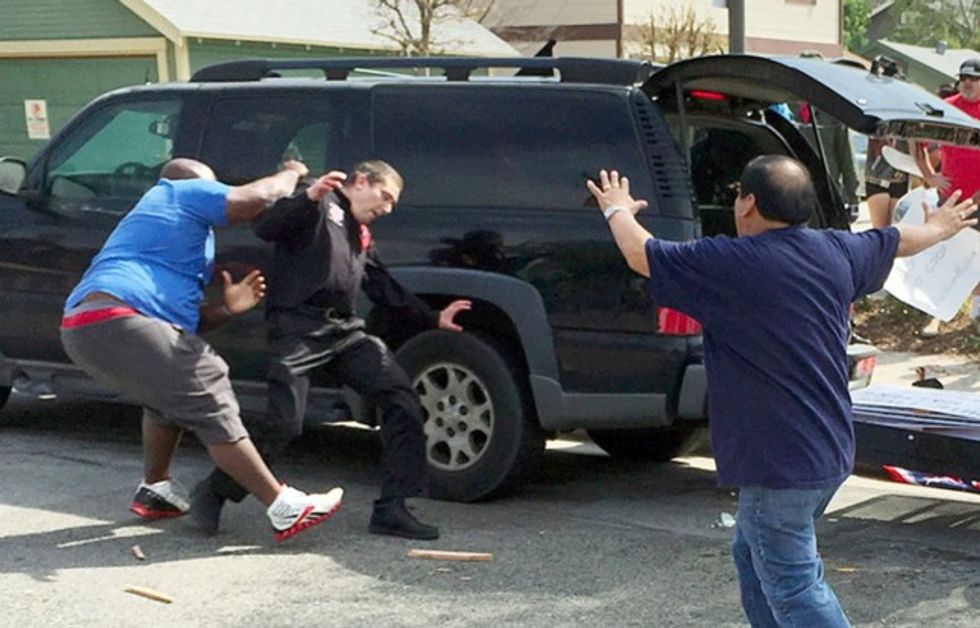 This Feb. 27, 2016, photo shows a man dressed in Ku Klux Klan garb, center, and a counter-protester, left, during a KKK rally at Pearson Park in Anaheim, Calif. (Image source: B. Levin Center for the Study of Hate & Extremism via AP)
Anaheim Sgt. Daron Wyatt said Sunday that seven people who remain in custody were seen beating, stomping and attacking the Klansmen with wooden posts.
A police statement said the clash, which erupted after six Klan members arrived at a park Saturday for a planned anti-immigration rally, was started by more than a larger group of counter protesters who had "the intent of perpetrating violence."
Police said the Klansmen stabbed three counter protesters with knives and the decorative end of a flag pole, but said they had a right to defend themselves when attacked.