Pro golfer Gary Woodland decided to remove his white pants, shoes and socks before attempting to hit his ball from the edge of the water hazard on the sixth hole of the final round of this weekend's Honda Classic.
The NBC announcers were surprised as the cameras focused on Woodland, standing over his ball, wearing only his boxer briefs and shirt, preparing to swing. "Here we go with a YouTube moment," said one the announcers.
The broadcasters likened Woodland's move to golfer Henrik Stenson's stripping down to just his underpants to make a shot from the mud during the 2009 World Golf Championships.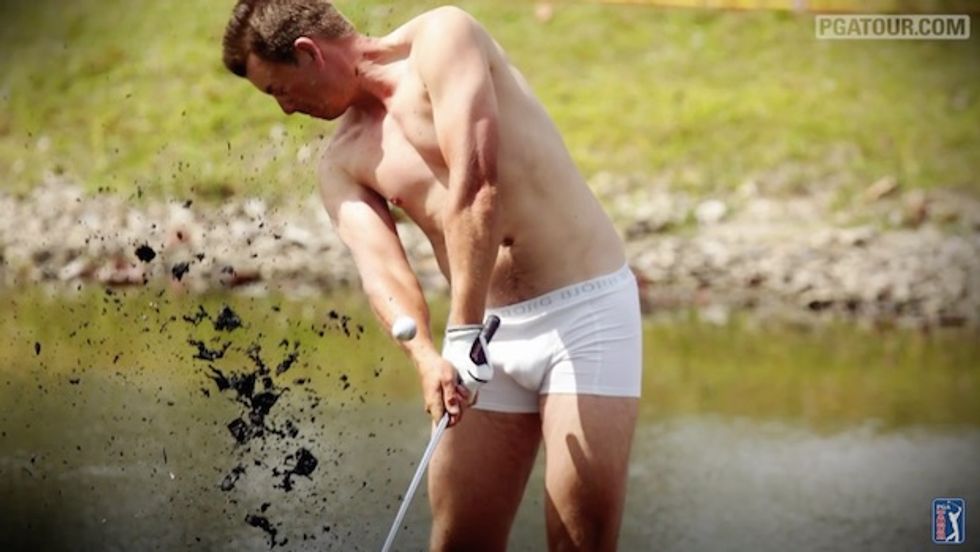 Henrik Stenson (Image source: YouTube)
Woodland cleanly struck his ball, flying it out of the mud and down the course. However, it landed in a sand trap next to the green.
After toweling off his feet, putting on his pants, socks and shoes, Woodland managed to par the hole.
The rest of the day was not as successful for Woodland. He shot a 78 for the day and finished the tournament tied for 61
—
Follow the author of this story on Twitter and Facebook: