Republican front-runner Donald Trump threatened House Speaker Paul Ryan during his Super Tuesday press conference, saying the Wisconsin Republican would pay a "big price" if he refused to get along with him as president.
"Paul Ryan, I don't know him well, but I'm sure I'm going to get along great with him," Trump said. "And if I don't? He's gonna have to pay a big price, OK?"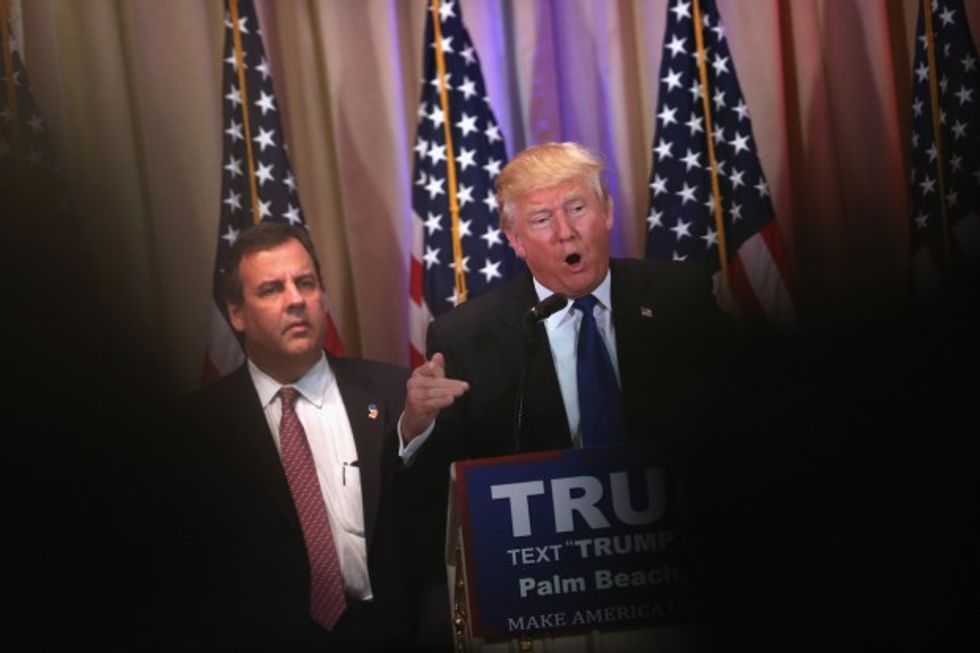 John Moore/Getty Images
The billionaire was responding to comments Ryan made earlier in the day when he said any nominee of the Republican Party should be quick to condemn racist groups, a reference to Trump's refusal to disavow himself from the KKK on a Sunday program (he later did so).
A spokesperson for Ryan's office declined to comment to TheBlaze on Trump's threat Tuesday night.
—
Follow the author of this story on Twitter and Facebook: