As the Supreme Court heard oral arguments hoping to overturn a Texas law the pro-choice community claims is too restrictive, protesters swarmed the steps of the country's most powerful court on Wednesday.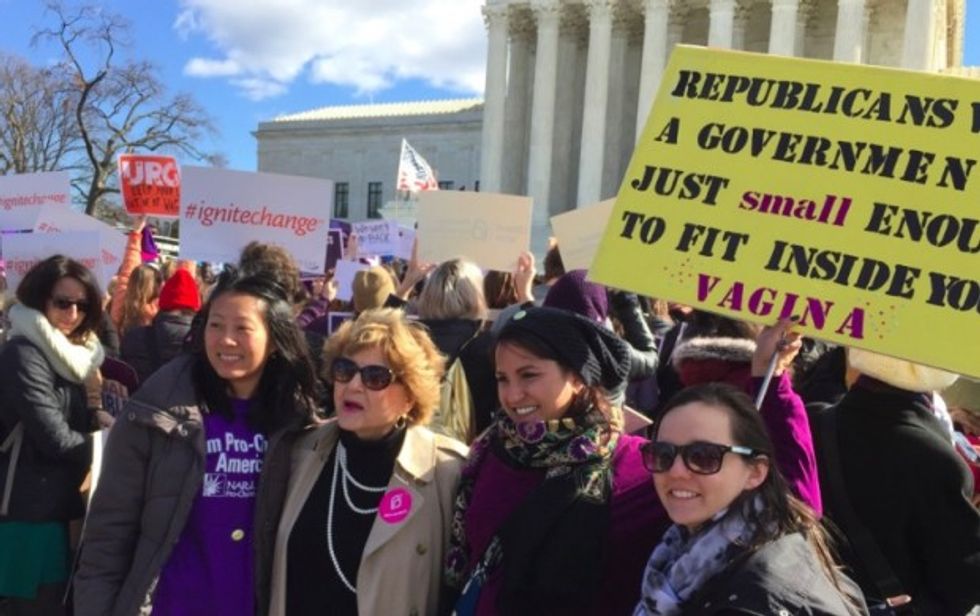 NY Congresswoman Slaughter with abortion protesters. (Mike Opelka/TheBlaze)
Several lawmakers from both sides of the abortion debate appeared and spoke with the large crowd assembled.
TheBlaze was on site and talked with Rep. Louise Slaughter (D-N.Y.) about the subject of abortion, asking her the question we posed to many protesters, "When does life begin?"
Slaughter did not hesitate, responding, "When the baby is breathing...at birth."
Watch how protesters respond when asked the same question:
--
Follow the author of this story on Twitter and Facebook: