A political action committee announced Friday that it had formed to urge Sen. Ben Sasse (R-Neb.) to run for president on a third party ticket if Donald Trump were to secure the Republican nomination — an idea the Nebraska senator quickly shot down.
Draft Sasse said in a news release posted online that it had been established to "recruit and support" Sasse running on a third party conservative ticket if Trump wins the nomination.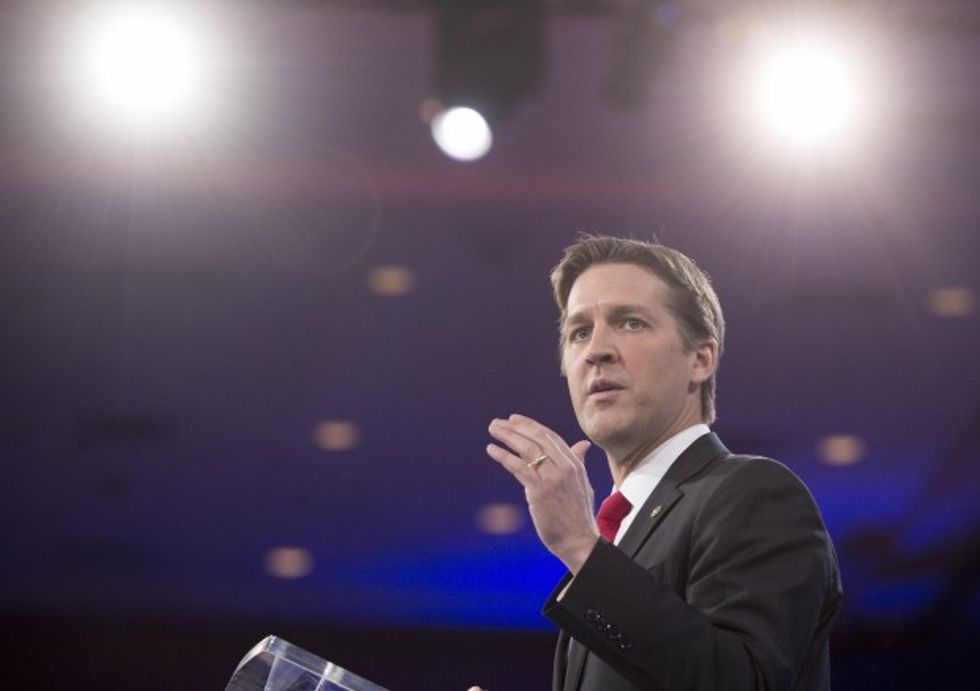 SAUL LOEB/AFP/Getty Images
"Conservatives from all over the country have been left out, and should Donald Trump face Hillary Clinton, this large swath of Americans will be left without a voice for yet again and in that matchup, we feel there is no choice between the lesser of two evils," PAC Treasurer Eric Maranga said.
Maranga added that he would encourage "constitutional minded Americans of all walks to visit our website, sign the petition and follow and engage with us via social media."
Asked about the PAC, Sasse told TheBlaze that he would not run for president in 2016.
"Absolutely not," Sasse said. "I've got three little kids and the only callings that I want — raising them and serving Nebraskans."
"No way," he added.
In recent weeks, Sasse has gained notoriety for criticizing Trump and declaring that he would not vote for the real estate mogul if he were to become the Republican nominee.
The Nebraska senator confronted Sean Hannity Thursday over their disagreement about Trump, chastising the Fox News host for suggesting his refusal to vote for the billionaire was equivalent to a vote for Hillary Clinton.
—
Follow the author of this story on Twitter and Facebook: