UPDATE 9:39 P.M.: Carson's campaign has officially confirmed his endorsement of Donald Trump.
"Dr. Carson will officially endorse Mr. Trump tomorrow as Mr. Trump stated in the debate tonight," Shermichael Singleton, Carson's communications director, confirmed to TheBlaze Thursday.
The announcement during the debate came after multiple Carson campaign staffers were unsure if the endorsement would actually happen, even mere moments before the debate.
—
UPDATE 9:18 P.M.: Donald Trump confirmed that Dr. Ben Carson, a former GOP presidential contender, would endorse the business mogul Friday morning during the CNN Republican debate.
BREAKING: Trump confirms reports at GOP debate that Carson is set to endorse him tomorrow morning.

— TheBlazeNOW (@TheBlazeNOW) March 11, 2016
Original story below.
—
Retired neurosurgeon Ben Carson is expected to endorse Republican front-runner Donald Trump Friday morning, multiple media outlets reported Thursday evening, citing anonymous sources.
Trump had advised members of the media earlier that he would hold a press conference 9:00 a.m. ET at the Mar-A-Lago Club.
Shermichael Singleton, communications director for Carson, confirmed to TheBlaze Thursday night that Carson met with Trump but said he could not comment further than that and would not specifically confirm any possible endorsement.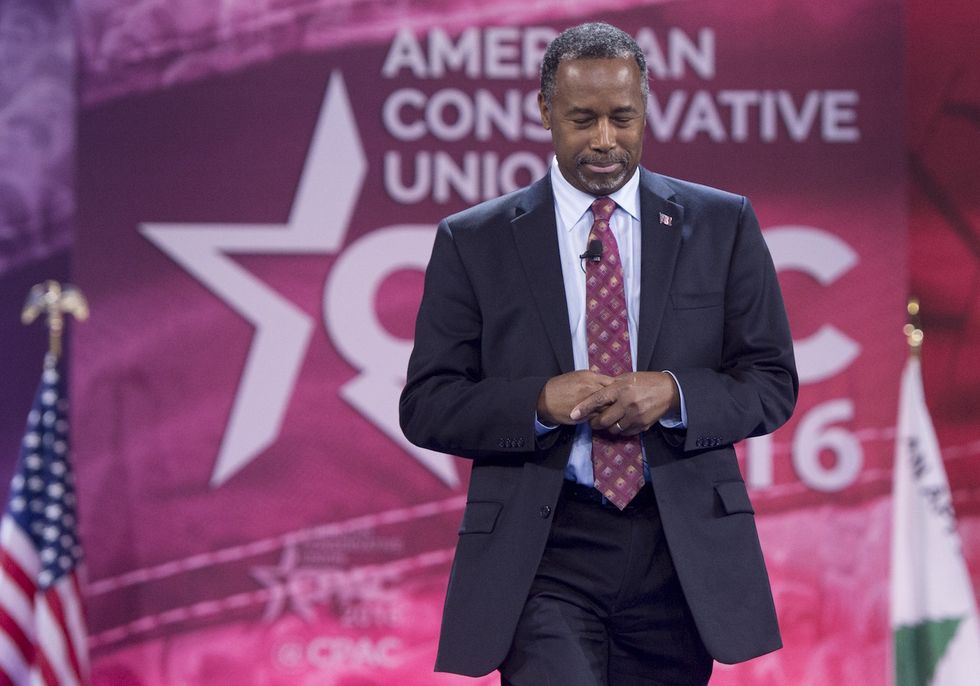 Saul Loeb/AFP/Getty Images)
Other senior staff members for Carson who TheBlaze spoke to Thursday night were hesitant to confirm the Carson endorsement but also did not specifically deny the reports.
Certain staffers also told TheBlaze that Trump "has spoken with other candidates" and as he "garners a lot of attention" and "commands a lot," the leak of a possible endorsement was not surprising.
Carson, too, has also met with other GOP presidential candidates.
The news of an endorsement, broken by The Washington Post and later reported by NBC News and CNN, will almost certainly allow Trump to dominate Friday's news cycle — regardless of what transpires at the Miami CNN debate.
Carson had hinted on Fox News Radio that he was "certainly leaning" toward supporting the billionaire. His support for the candidate would follow that of New Jersey Gov. Chris Christie who also endorsed Trump after dropping out of the 2016 race.
TheBlaze's Oliver Darcy contributed to this report. 
—