SAN DIEGO (AP) -- U.S. authorities say they have discovered a secret cross-border tunnel in the California desert.
Authorities scheduled a news conference Wednesday afternoon in a residential area of Calexico, a city of about 40,000 people located 120 miles east of San Diego.
A media advisory from federal authorities says the tunnel links Calexico with the large industrial city of Mexicali, Mexico, but provided no details.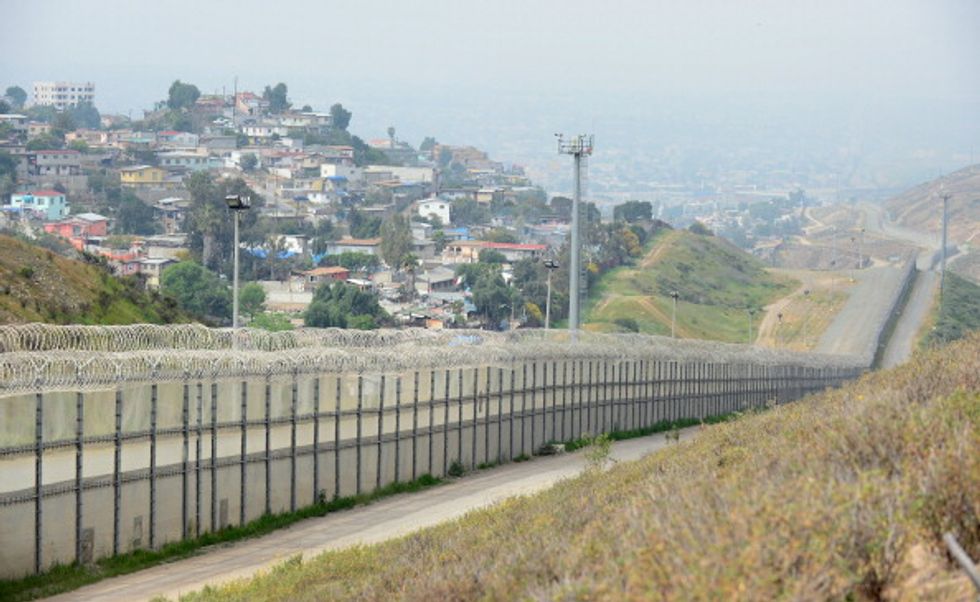 A fence runs along the US-Mexico border between the Otay Mesa and San Ysidro ports of entry in and near San Diego, California, across from Tijuana, Mexico (L). (Photo credit: Frederic J. Brown/AFP/Getty Images)
Dozens of tunnels designed to smuggle drugs have been found along the U.S.-Mexico border in recent years. Some have been equipped with hydraulic lifts and electric rail cars.
Mexico's Sinaloa cartel has long controlled drug trafficking along the border in California's Imperial Valley, which offers easy freeway access to Los Angeles and Phoenix.