Former Ohio State quarterback and Heisman trophy winner Troy Smith was arrested over the weekend on suspicion of drunk driving after police dashcam video captured him struggling to recite the alphabet -- and telling one officer he graduated with a "degree in bachelors."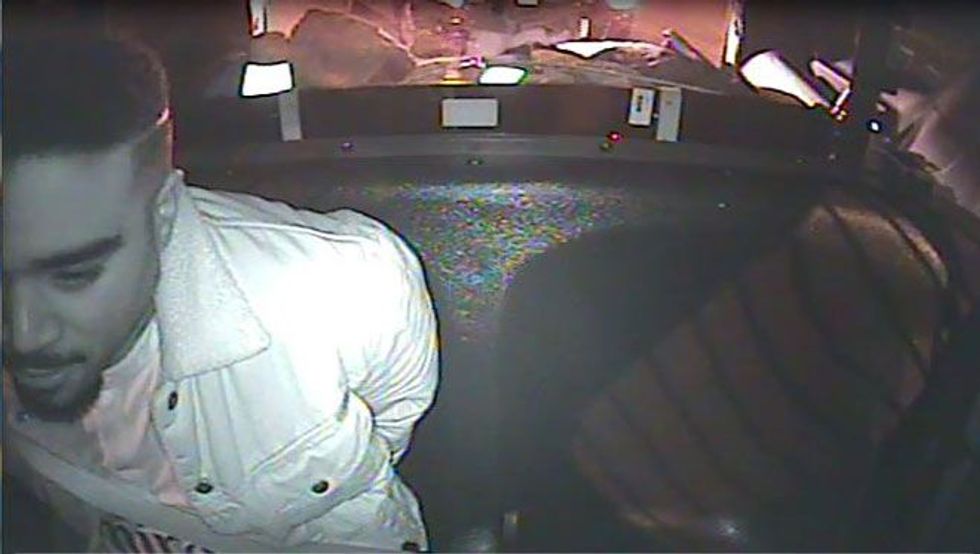 Image source: Westerville Police Department
Police in Westerville, Ohio, north of Columbus, pulled Smith over early Sunday for allegedly "weaving back and forth" in traffic and not having a license plate on the front of the Lincoln MKZ he was driving. And from there, Smith's situation only plummeted, as the former football star struggled to form complete sentences.
"I'm officer, sir," Smith, 31, told the officer, before correcting himself to say, "I"m great." Asked how much alcohol he had consumed that night, Smith said, "None."
"Nothing at all?" the officer followed up. "Nuh-uh," Smith replied.
The officer then asked Smith about his highest level of education.
"I graduated from Ohio State with a degree in bachelors," the former quarterback said.
The officer then probed Smith on whether it was "fair to say" that he knew the alphabet.
"Definitely," Smith said. But when asked to recite the alphabet from "C and stop at the letter W," Smith said, "I can definitely recite the ABCs from A to Z." The officer reminded him that he was asking him to recite the alphabet from C to W.
"Can you do that?" the officer asked. Smith began reciting, beginning with C, but only made it to J.
Eventually, Smith got out of the car and was subjected to further tests, including following the tip of the officer's finger, which he struggled to do.
"Your finger's shaking," Smith told the officer.
Smith was booked on charges of driving while impaired, marijuana possession and improper display of a license plate. He had a blood-alcohol level of .143, well above Ohio's legal limit of .08.
Smith was later released to his girlfriend, according to the Columbus Dispatch.
After playing for the Ohio State Buckeyes, Smith was drafted into the NFL where he played for the Baltimore Ravens and San Francisco 49ers. He later went on to play in the Canadian Football League, before retiring in 2014.
(H/T: Fox News)
–