The Justice Department met a federal court-ordered deadline to provide documents to Congress about Operation Fast and Furious, the failed gun-walking sting in which the government allowed approximately 2,000 guns to flow to Mexican drug-trafficking organizations.
The Justice Department had previously withheld thousands of pages of documents from the House Oversight and Government Reform Committee about the scandal, which led to the House holding then-Attorney General Eric Holder in contempt in 2012. That year, President Barack Obama invoked executive privilege in order to shield the documents.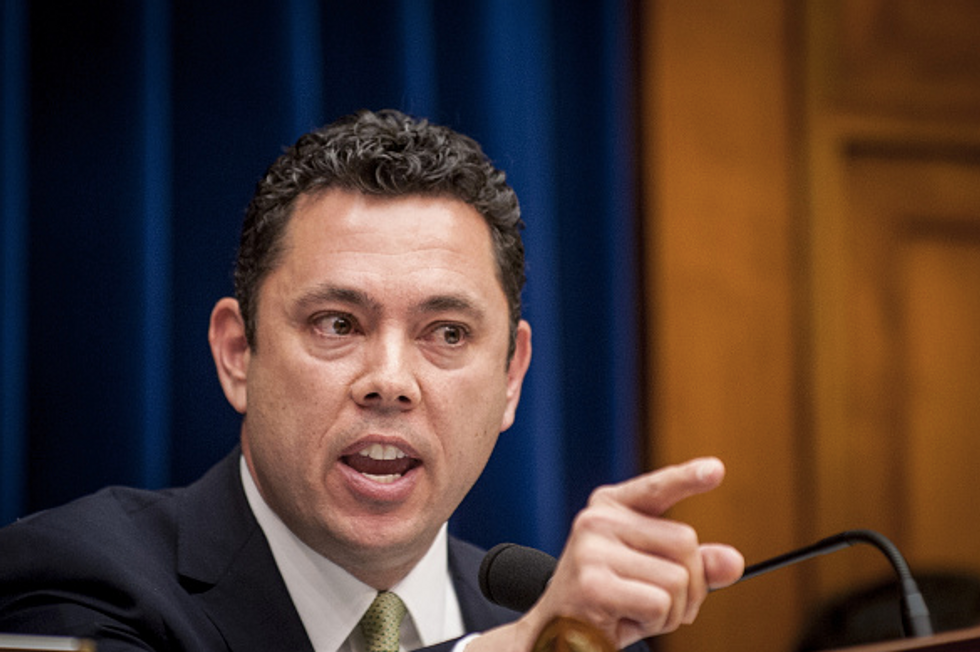 Representative Jason Chaffetz, a Republican from Utah and chairman of the House Oversight and Government Reform Committee. (Pete Marovich/Bloomberg via Getty Images)
On Jan. 16, U.S. District Judge Amy Berman Jackson for the District of Columbia ruled the Obama administration cannot use executive privilege to keep Operation Fast and Furious records from Congress.
"As we've long asserted, the committee requires and is entitled to these documents," House Oversight and Government Reform Committee Chairman Jason Chaffetz (R-Utah) said in a statement Friday. "They are critical to the committee's efforts to complete meaningful oversight. The committee has a duty to understand and shine light on what was happening inside DOJ during the time of this irresponsible operation."
"Yet DOJ has obstructed our investigative work for years," Chaffetz continued. "Today, 60 days after a final district court judgment requiring DOJ to turn over important documents, they have done nothing to comply. The committee has appealed in order to secure the full range of documents for which it brought this lawsuit."
A Justice Department spokesperson did not immediately respond to inquiries from TheBlaze for this story.
The botched sting operation first came to light in late 2010 when one of the guns from the program was found at the murder scene of a U.S. Border Patrol agent.
More recently, the Justice Department confirmed that one of the guns that Mexican officials say was found at the hideout of drug lord Joaquin "El Chapo" Guzman Loera was associated with Operation  Fast and Furious.