One New Mexico firefighter may be in hot water after a photo of his wife breastfeeding their son while she wore his uniform spread across social media last month.
Though there are few details available regarding the deliberations, the firefighter is said to be under investigation and could possibly face disciplinary action over the image, according to KFOX-TV. Given the fact that the ordeal is an ongoing personnel issue, city and fire officials declined to comment.
When photographer Tara Ruby was asked why she chose to take the photos in the first place, her answer was simple.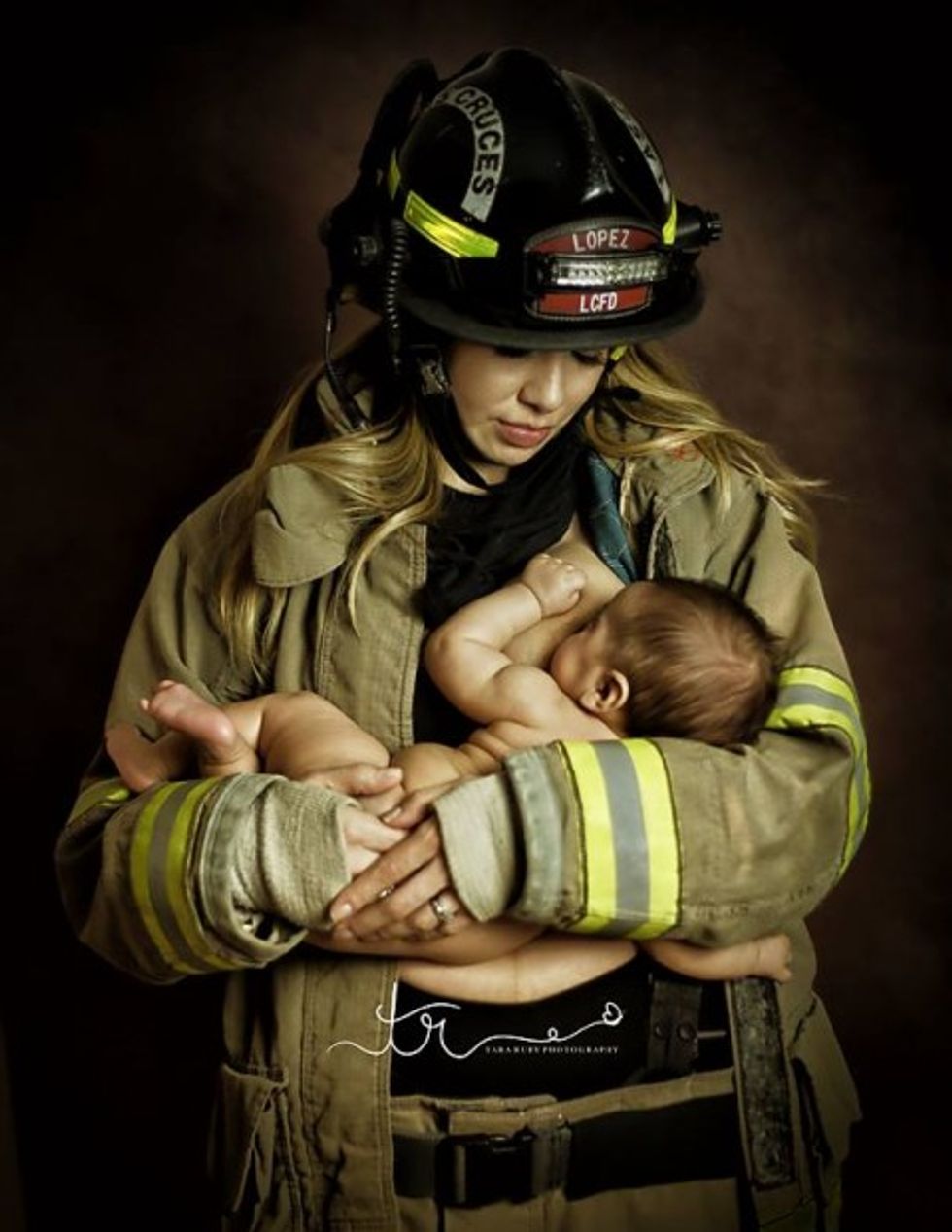 Image Courtesy of Tara Ruby Photography
"I believe my project shows that women can be full-time employees while breastfeeding and that they can do both at the same time," she told TheBlaze in an email.
Ruby is no stranger to this type of photography. In fact, she has made it a signature of her professional work and she suggested that for the fire department to create such a stir over the image signals that they might be anti-breast-feeding.
"They're not supporting the normalizing of breast-feeding ... or supporting anyone coming in and breast-feeding in uniform," she told the Sun-News. "It just seems like it's a double standard. There's fireman costumes for Halloween — and that's OK? Or is it strictly because she was breastfeeding and that's the problem?"
The photo quickly went viral when Ruby posted it to her professional Facebook page in February and she says she has recently realized "that this is something they were seriously upset about to the point where they were trying to discipline him," something she says she just doesn't understand.
City spokesman Udell Vigil said the fire department's policy when it comes to uniforms does not address spouses or say whether or not they are allowed to put on the uniform.
"Depending on the specifics of a situation, it may or may not be a violation of [city] policy," Vigil told the Sun-News.
Regardless, the El Paso-based photographer sees no reason to punish the firefighter. Instead, she told TheBlaze she would like to ask the firefighters two questions: "Are you [not] in support of breastfeeding? And if this bothers them, I would want to know why?"
When asked by the Sun-News about Ruby's anti-breast-feeding allegation, Vigil said that the city maintains "no policy regarding breast-feeding."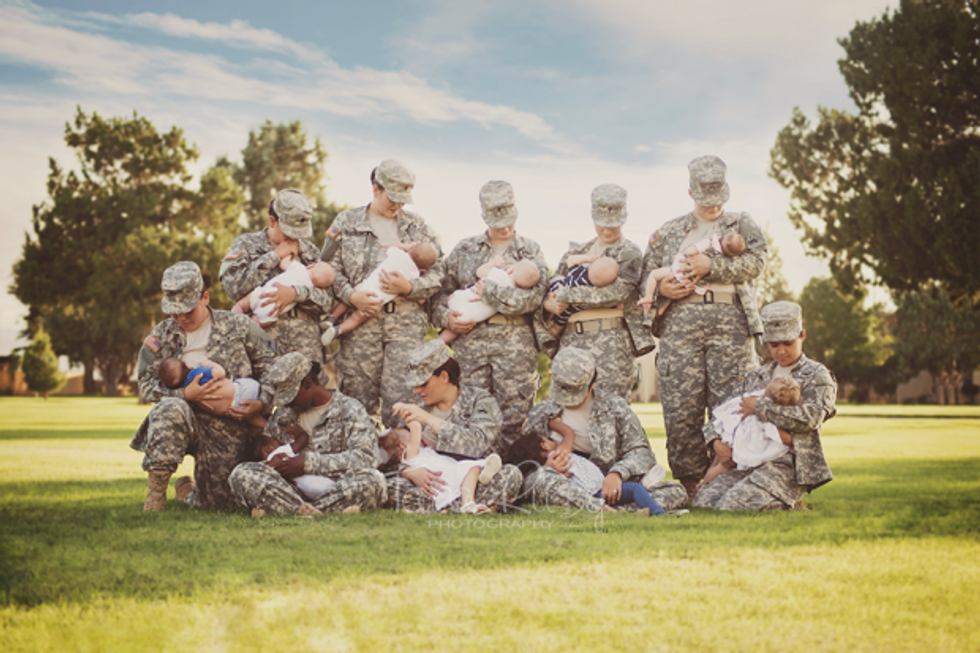 Image Courtesy of Tara Ruby Photography
Ruby did point out that she has received a lot of positive feedback for her work, including a photo she took with 10 active-duty military mothers nursing their infants. That photo was taken in September of 2015 and immediately went viral when she posted it to her Facebook page.
The image also gained the praise of the Army and Democratic presidential front-runner Hillary Clinton, who shared it on her social media accounts.
"Hillary was just amazing," Ruby told TheBlaze. "To have my work recognized at that level — wow."
—
Follow the author of this story on Twitter: