Politics is a subject many avoid discussing at the dinner table, but do pubs count?
The folks at Dock Street Brewery in Philadelphia don't seem to think so. In fact, they're devoting a whole series of craft ales to Republican presidential front-runner Donald Trump.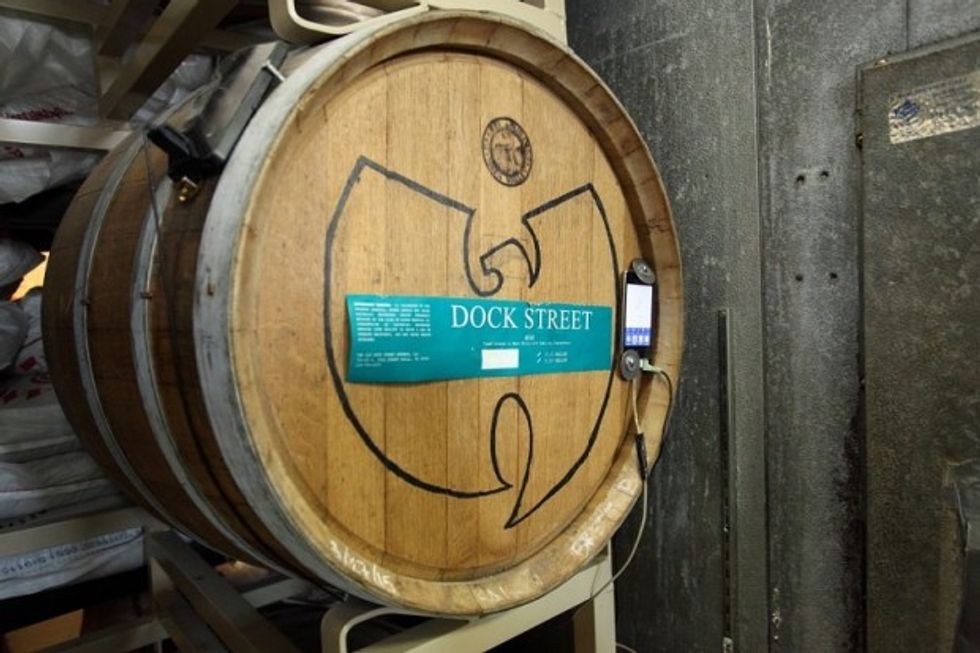 Image via Facebook/Dock Street Brewery
Last month, Dock Street announced its latest project featuring the controversial candidate.
The first beer in the "Friends Don't Let Friends Vote Drumpf" series is the "Short-Fingered Stout."
An announcement on Dock Street's website describes the beer as "a bitter and delusional stout with an airy, light-colored head atop a so-so body" whose "bark is worse than its bite." It ranks a "somewhat conservative" 4.5 percent in ABV.
"Is it just us, or does this particular celebridential candidate always sound like he's had a few too many?" the statement reads. "In his (dis)honor, Dock Street Brewery is brewing up a series of quaffable reminders to exercise your suffrage, and just dump Drumpf."
The name "Drumpf" refers to an episode of "Last Week Tonight" in which comedian John Oliver reported that Trump's ancestors had actually bore the name "Drumpf" and that his name was changed to something more appealing.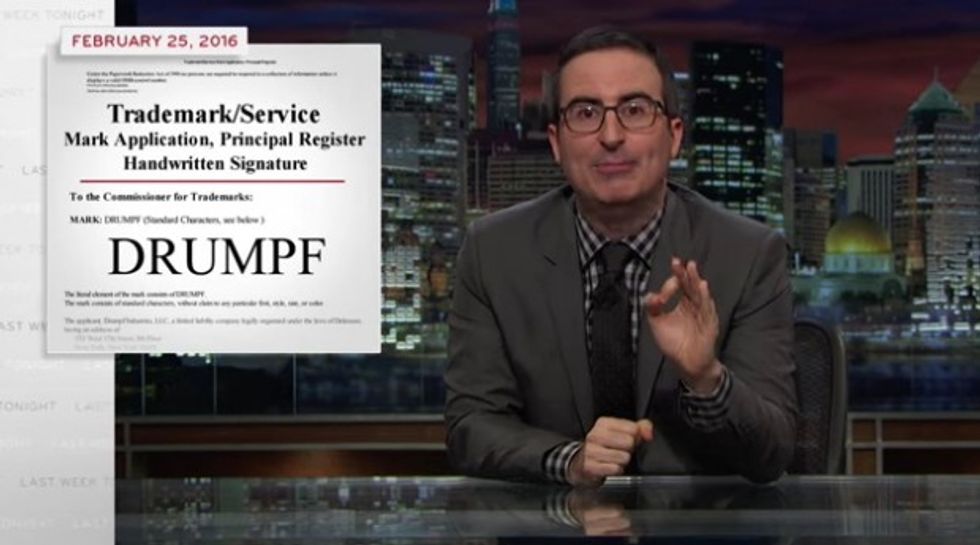 "Last Week Tonight With John Oliver" (Image source: YouTube)
"Go home, man, you're Drumpf," the statement from Dock Street concludes.
The "Short-Fingered Stout" refers to comments Trump's former GOP rival Florida Sen. Marco Rubio made about him having small hands.
"We've never gone into the political realm before," Marilyn Candeloro, vice president of Dock Street, told KYW-TV. "But craft beer has a really strong voice right now and we wanted to use it."
Dock Street has been serving up a wide range of creative brews for the past three decades.
"The beer is just about done with the fermentation process and beer enthusiasts can expect a nice, chocolatey flavor with an ABV of 4.5 percent when it's complete," Candeloro said of the "Short-Fingered Stout."
According to KYW, the new brew is expected to release sometime within the next two weeks.
—
Front-page image via Shutterstock