Nearly two years after the Department of Veterans Affairs scandal first emerged, the wait times and the accuracy of records for veterans seeking medical care still face severe problems, a report by the Government Accountability Office revealed.
Wait times for veterans can be longer than two months from the time they request an appointment, according to cases evaluated by the GAO, even though some records claim veterans have "zero-day" wait times. This was a particular problem for newly enrolled veterans coming out of Afghanistan and Iraq, where 60 of 180 new veterans "had not been seen by providers at the time of the review," according to the GAO report.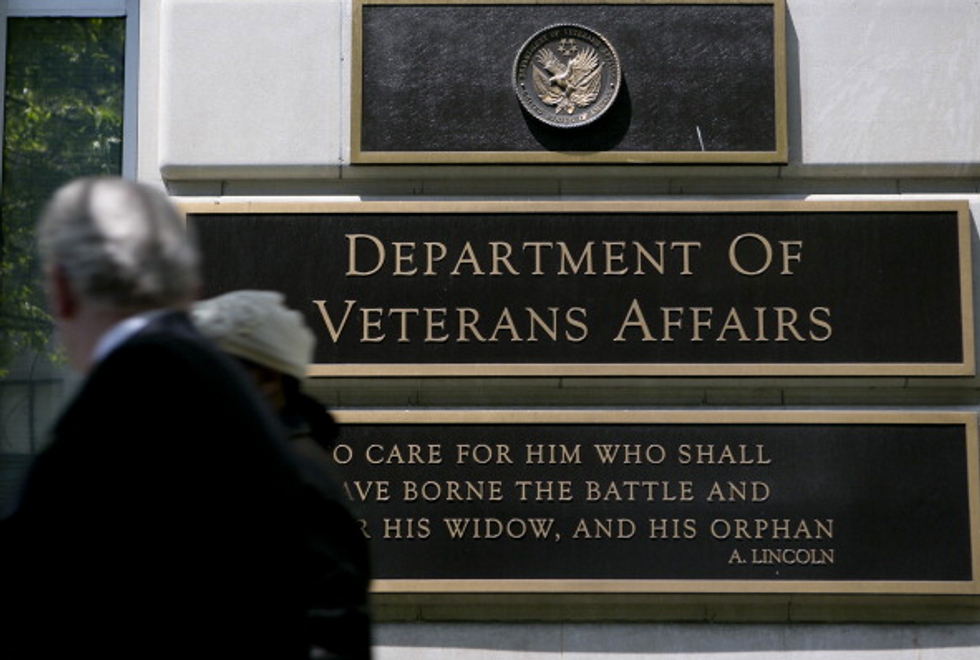 Getty Images/Andrew Harrer
The GAO review found that veterans in the review waited on average between 22 and 71 days from the time of their request to see a doctor. The report goes on to say that about half of veterans couldn't access primary care because the VA medical center staff didn't schedule appointments in accordance with Veterans Health Administration policy.
In May 2014, allegations first surfaced at a Phoenix VA hospital, allegations that then spread to VA facilities across the country, alleging that wait times were falsified after VA medical staff doctored the books. There was even evidence that veterans died while waiting for care.
The GAO report found there were still problems with the bookkeeping, citing "ongoing scheduling errors" and difficulty in determining the accuracy of reports.
"During our review of appointment scheduling for 120 newly enrolled veterans, we found that schedulers in three of the six VA medical centers included in our review had made errors in recording veterans' preferred dates when making appointments," the audit found. "Specifically, we found 15 appointments for which schedulers had incorrectly revised the preferred dates."
The GAO reviewed VA clinics in Leeds, Massachusetts; Nashville, Tennessee; Fayetteville, North Carolina; Charleston, South Carolina; Leavenworth, Kansas; and San Diego, California.
"We also found in our review of medical records that of 120 veterans who saw providers, 65 veterans, or 54 percent, had appointments with a zero-day wait time recorded in the scheduling system," the report says. "VHA officials indicated that appointments with wait times of zero days are a potential indicator of scheduling errors. Based on our review of medical records for these veterans, 13 of the appointments with zero-day wait times were those that were incorrect due to schedulers revising preferred dates."
In a statement sent to USA Today, the VA said: "While we know we can do more to improve our access to care, we are aggressively implementing changes in our systems, training and processes to improve access. We are doing everything we can to rebuild the trust of our veterans who depend on VA for care."