A Connecticut man was arrested Saturday over a tweet in which he allegedly threatened to "bomb" Republican presidential frontrunner Donald Trump's rally in Waterbury that same day, authorities said.
The Connecticut State Police said in a statement that Sean Taylor Morkys, 20, was taken into custody following an investigation into two tweets that he posted Saturday afternoon. The investigation occurred after the United States Secret Service contacted the Connecticut State Police Office of Counter Terrorism to look into the matter.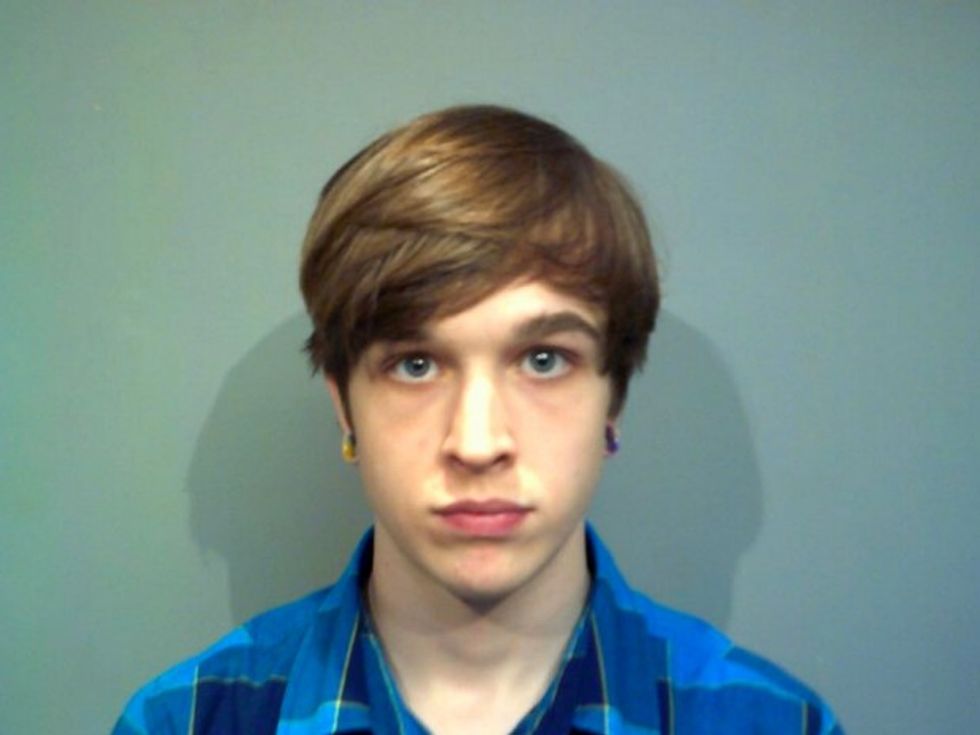 Sean Taylor Morkys (Image source: Connecticut State Police Facebook page)
The police department stated that Morkys issued a first tweet which read, "Is someone going to bomb the trump rally or am I going to have to?" A follow-up tweet is reported to have asked the suspect's friends to warn his family members and ask them to leave the rally to avoid potential harm.
The tweets, which came from Ardsley Road in Waterbury, led the State Police Counter Terrorism detectives, special USSS agents and local police officers to Morkys' home. Following an interview with the suspect, the USSS determined that Morkys posed no immediate threat to Trump or the rally attendees. Morkys was still taken into custody where he was placed on a $25,000 bond. Morkys was released on bond and is due to appear in court on May 4 on charges of first-degree threatening, inciting injury to person or property, and second-degree breach of peace.
Trump had held two Connecticut rallies on Saturday — one in Waterford and one in Bridgeport. The Brideport rally was disrupted by protesters and police officers removed many of them from the building, including one whom an officers used a chokehold on before his removal.
—
Follow Kathryn Blackhurst (@kablackhurst) on Twitter