Everything has consequences. That's the lesson one 21-year-old BMW driver learned when he got caught earlier this week for turning a traffic circle into a racetrack.
Motorist Ben Griffiths, from nearby Milford Haven, Wales, pleaded guilty Tuesday to driving his black BMW 318 recklessly around a roundabout, showcasing a maneuver known as drifting, in which a vehicle slides sideways for a prolonged period of time. He lost his license and received a 12-week suspended prison sentence.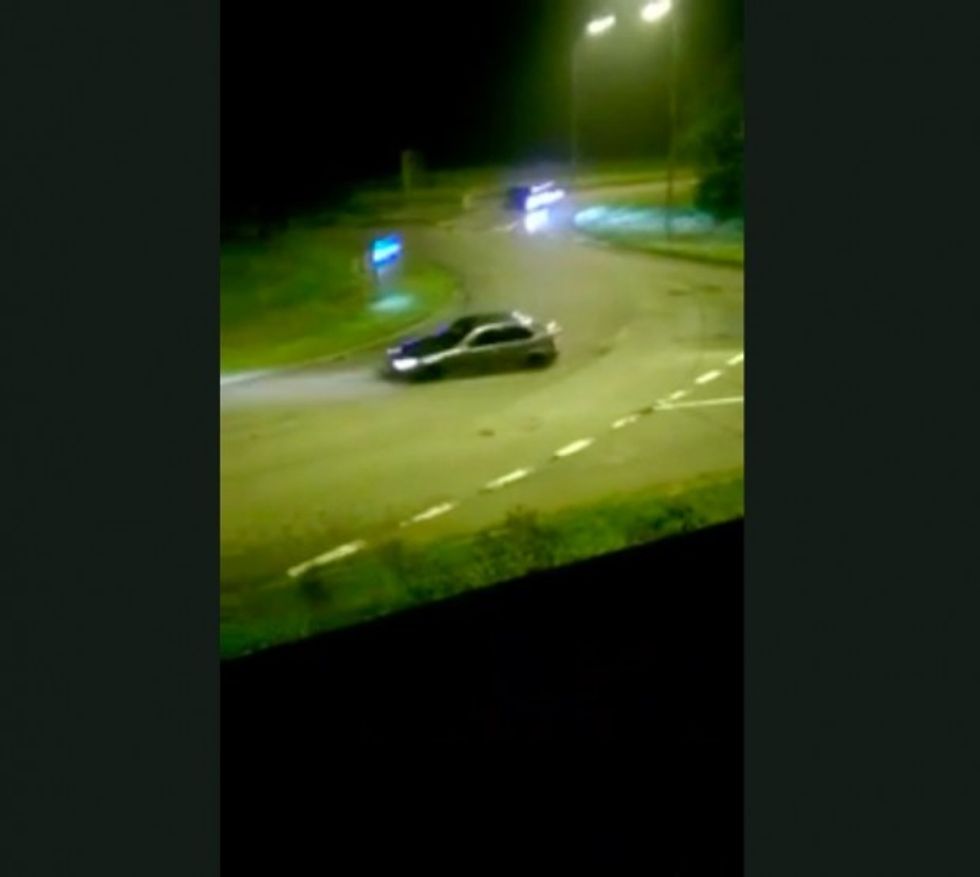 Image source: USA Today screen grab
The incriminating video was captured in November of last year and posted on social media, but police only recently tracked Griffiths down. Authorities used forensic technology to match the BMW to the driver.
Griffiths has no previous arrests and said the car is used for specialist drift events a Pembrey Circuit racetrack near Pembrey, Wales, about 200 miles west of London.
"I was in control of my car [during the incident] because of my off-road experience of drifting," he told the Western Telegraph. "I was alone in the car, I was carrying out a one-off test maneuver and I didn't put anyone else in danger."
In the footage, which was shown to the Haverfordwest Magistrates Court by prosecutor Ellie Morgan, Griffiths' BMW can be seen moving quickly as the engine revs and the tires squeal, drifting around a roundabout twice.
When the police first found the car, they discovered defects in both back tires, rendering the vehicle unsafe to drive on public streets because the damages could have caused the tires to burst, Morgan said.
"Someone of Griffiths' experience should have known that vehicle shouldn't have been on the road," she said.
Defending his client, lawyer Mark Layton told the Magistrates that Griffiths is a hard-working man with a full-time job who simply had a lapse in judgment.
"It was absolutely stupid behavior on his part, and he deeply regrets it," Layton said. "He often has to drive cars as part of his job, so a disqualification will mean he can't fulfill all the responsibilities of his role."
But that didn't sway the Magistrates. In addition to the suspended license and the prison sentence, Griffiths was ordered to complete 100 hours of community service and pay nearly $250 in court fees.
"You are lucky you didn't kill yourself or someone else," the lead magistrate told Griffiths. "You are also lucky to be walking out of here today instead of down the stairs to the cells."
Watch:
—
Follow the author of this story on Twitter: