On his radio show Tuesday, conservative talker Rush Limbaugh reacted to Republican presidential candidate Sen. Ted Cruz's spontaneous debate with a supporter of GOP rival Donald Trump Monday in Indiana.
"This guy was no different than a Code Pink protester, and so that's that," Limbaugh said of the Trump supporter. "I'm sorry."
On Monday, Cruz had a tense debate with a die-hard Trump supporter in Indiana, telling the man that his chosen candidate "is deceiving you."
"He is playing you for a chump," Cruz said.
After Limbaugh characterized the Trump backer in the encounter as "brain-dead," a caller to the nationally syndicated broadcast told the host to stop "calling us Trump supporters names."
"The reason I called the guy brain-dead is cause that's how he acted," Limbaugh replied. "'Trump! Trump! Trump! Lyin' Ted! Lyin' Ted!' He had no desire to engage Cruz. Cruz was being polite. He crossed the street, wanted to engage the guy in conversation about issues."
Limbaugh offered his theory as to why Cruz chose to engage the Trump supporter.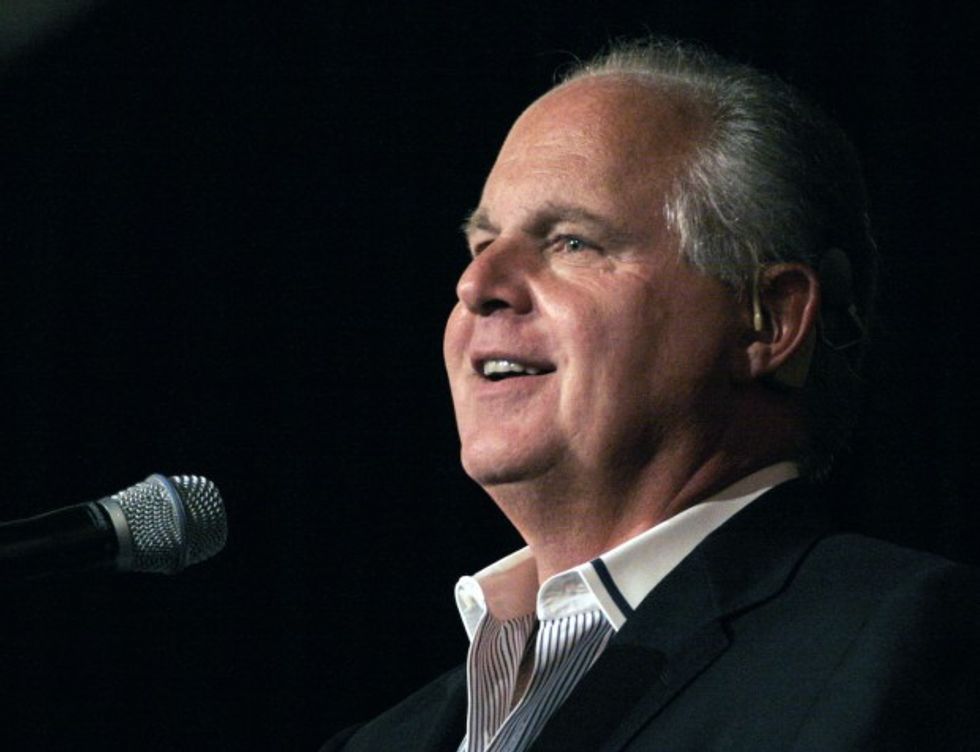 Rush Limbaugh (Bill Pugliano/Getty Images)
"I'll tell you why he did it. It was not trying to persuade that guy, 'cause that's a lost cause. ... I think what Cruz wanted to do was get a video soundbite of him explaining the issues to a Trump supporter and telling the Trump supporter how Trump is not telling him the truth about things," Limbaugh said. "I think Cruz is frustrated that he hasn't been able to get much substance in this campaign because he's always being asked to react to this or that that Trump is saying or doing."
Limbaugh said that despite the Trump supporter being a lost cause, "if I know Cruz, he looks at those kind of things as challenges."
"I literally was cringing when it happened; I cringed when it was over," Limbaugh continued. "Because it wasn't gonna work. And the audio was such that even if Cruz was trying to create something viral that could be on social media that would show him politely and graciously encountering a Trump supporter and explaining the issues — and hoping that that would go viral — it didn't have much of a chance 'cause the audio wasn't good enough for that to happen."
"If he could get to somebody like that, then he's got a chance," Limbaugh continued. "I'm sure he looks as every one of those things as a golden opportunity and so forth. You can't blame him for that."
During his Tuesday broadcast, Limbaugh also called this week in presidential politics "the week of insanity, the week of the crazies, the week of the unbelievable."