As thousands of atheists prepare to flock to the Lincoln Memorial on June 4 for the Reason Rally, a popular Christian evangelist is planning a response that is sure to grab secularists' attention.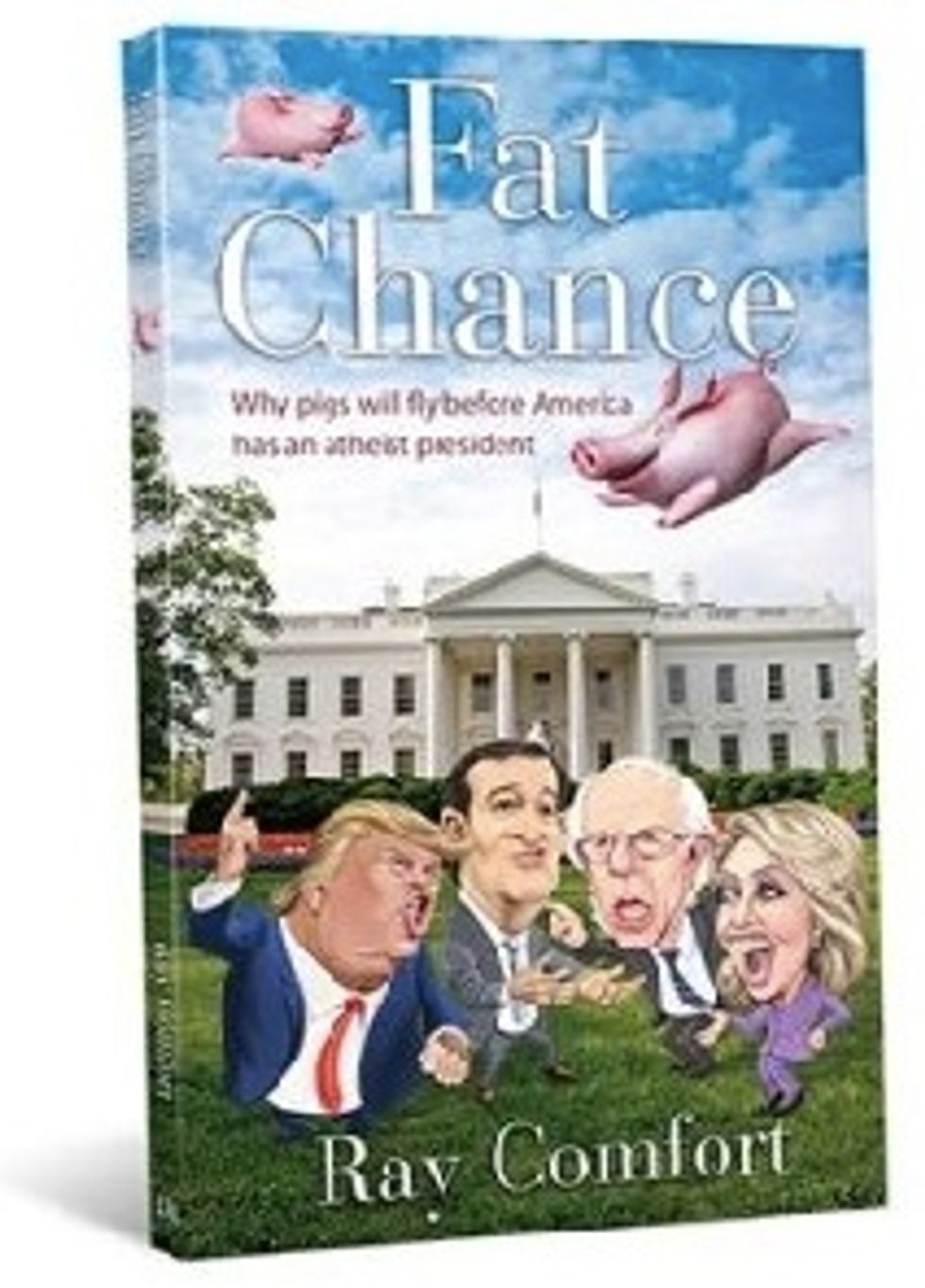 Ray Comfort's new book (Ray Comfort)
Christian leader Ray Comfort will be on site at the atheist event to hand out copies of his new book, "Fat Chance: Why Pigs Will Fly Before America Has an Atheist President" as well as a total of $25,000 in Subway gift cards — and he's hoping to inspire other Christians across the country to join him.
Comfort, head of Living Waters and Way of the Master ministries, also plans to be on site to host "an open-air preaching session for his TV show," saying in a statement issued to TheBlaze that he expects there to be "a lot of hecklers."
"Having to prove the existence of God to an atheist is like having to prove the existence of the sun, at noon on a clear day. Yet millions are embracing the foolishness of atheism, particularly in the United States," Comfort told TheBlaze. "It's leaving a generation without a moral compass — believing that there's no absolute right or wrong."
He continued, "Something that's wrong today may be right tomorrow, and that's a very dangerous place to be in as a nation. We simply want to reach these people and reason with them."
Comfort also explained his plan to open-air preach at the Reason Rally, saying that it won't be the obnoxious form of bullhorn street preaching that sometimes riles critics, as he plans to "engage people respectfully and reason with them about things that matter."
"We've done this thousands of times in universities and other public places, and people will often gather in the hundreds, and listen for hours," he said.
In the end, Comfort said that he is hoping that people will come to know that God exists and that the Almighty isn't a "matter of blind faith" — a belief that he said is both logical and reasonable.
He concluded, "All we want is for people to have an open mind."
As TheBlaze previously reported, Reason Rally organizers said in a recent press release that members of Congress will potentially be "inundated" in the days preceding the massive atheist rally on June 4 by a large group of "voters who don't want religion to guide public policy."
Atheists, agnostics and "nones" visiting Washington D.C. to participate in the Reason Rally are being encouraged to push politicians to fund only "evidence-based sex education."
Those who wish to attend the "Advocacy Days" portion of the Reason Rally will be trained on effective lobbying techniques and will be given information on sex ed that is pertinent to the funding debate, with the goal of sending at least one atheist, agnostic or "none" out to visit the office of each member of Congress.
Earlier this year, Freedom From Religion Foundation co-presidents Annie Laurie Gaylor and Dan Barker sent a letter to President Barack Obama, asking him to court and give credence to atheist voters by attending the Reason Rally.
"We respectfully invite you, in your final year in office, to do something no American president has ever done: reach out to secular America," they wrote. "Such attention from the Office of the President would demonstrate that freethinkers, atheists, agnostics, secular humanists and rationalists are accepted citizens."
Gaylor and Barker then asked Obama to "make a historic appearance" at the Reason Rally, as the event offers Obama "an ideal opportunity for the office of the president" to welcome and address those in attendance, claiming that atheists and agnostics fall victim to "unwarranted stereotypes, putdowns and assumptions that we cannot be good people or good citizens."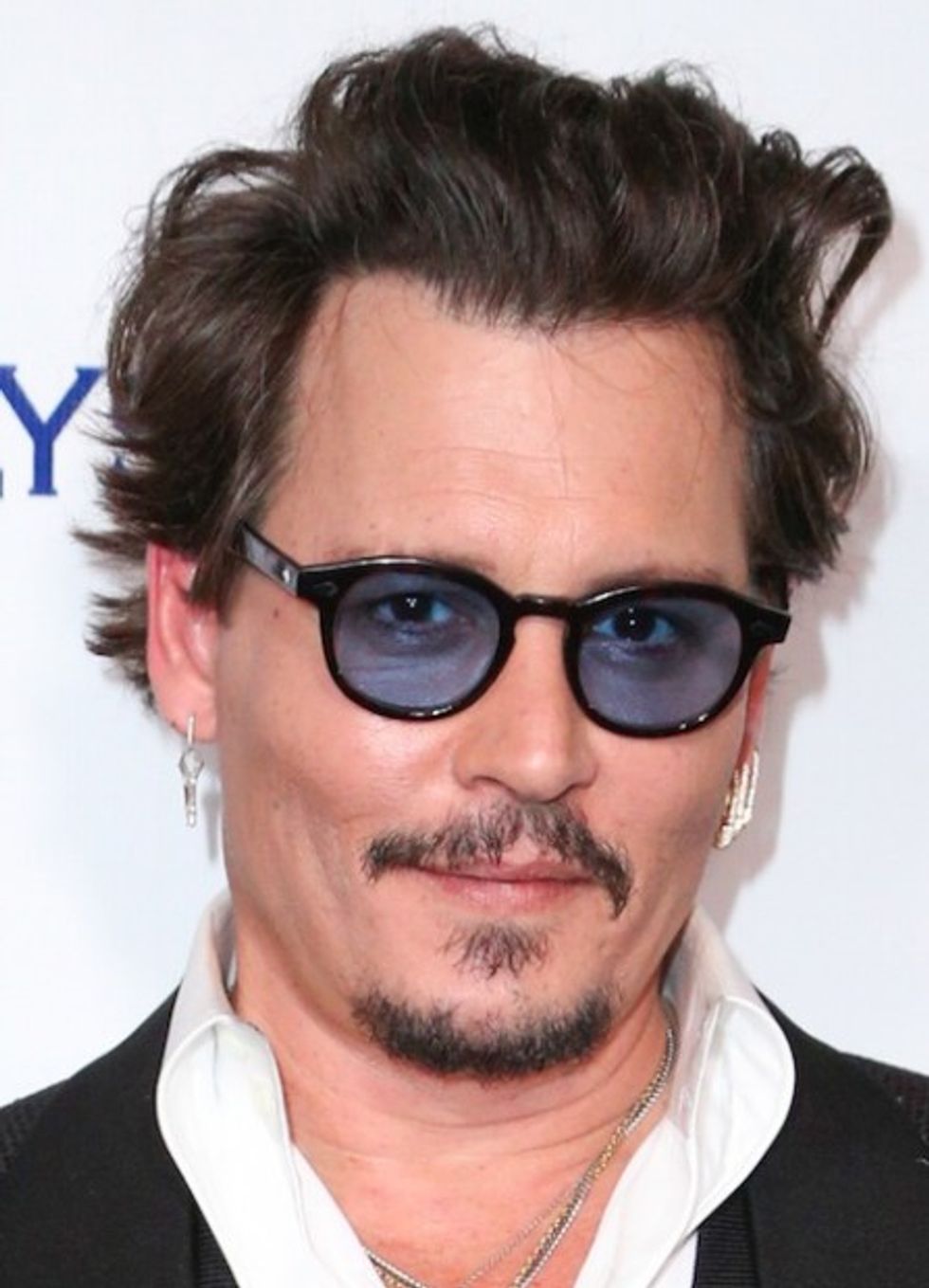 Johnny Depp arrives at The Art of Elysium's Ninth annual Heaven Gala at 3LABS on Saturday, Jan. 9, 2016, in Culver City, Calif. (Photo by Rich Fury/Invision/AP)
Among the Reason Rally attendees will be Hollywood heavyweight Johnny Depp, who will join other well-known figures in addressing the crowd, according to a press release from the rally's organizers.
"What do Bill Nye, Andrés Roemer, Johnny Depp, Maryam Namazie, and Killah Priest have in common?" a press release reads. "Two things: They all want reason — not religion — to guide public policy and they will all be speaking at Reason Rally 2016."
The most recent sex-ed announcement from the Reason Rally organizers comes after Obama removed a grant and, thus, cut funding for abstinence-only programs in his proposed 2017 federal budget.
--
Follow the author of this story on Twitter and Facebook: