After a gun-wielding man entered the Extreme Gear clothing store in Memphis and demanded money Tuesday, police told WREG-TV an employee shot the would-be robber.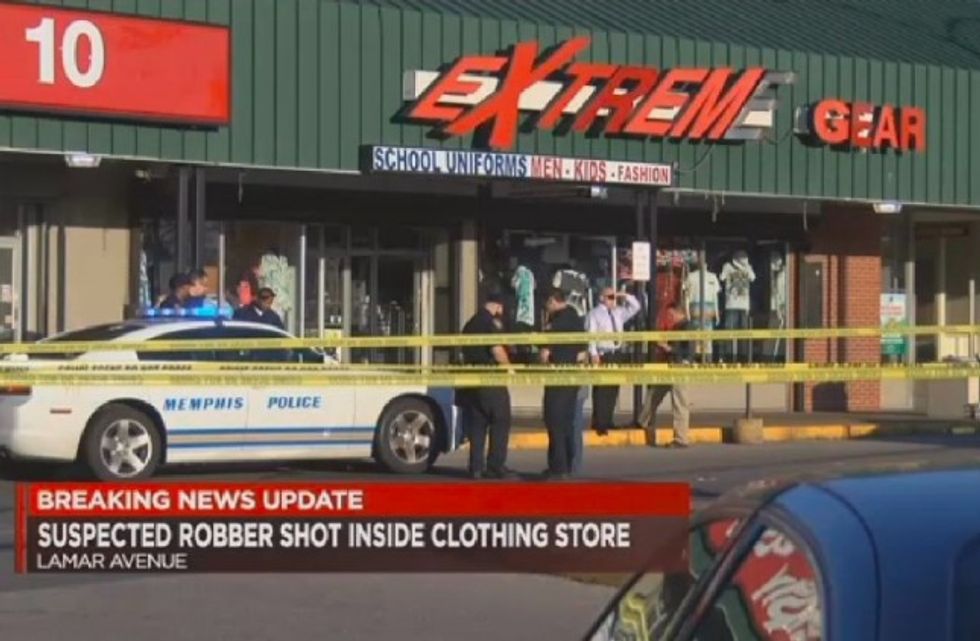 Image source: WREG-TV
The suspect, who hasn't been named, was taken to a hospital and died later that night, the station said.
But immediately after the incident, local residents were less than sympathetic for the 25-year-old who held up the store in the middle of the afternoon.
"For you to come out here and try to take something from somebody? No! They aren't going to let you take it!" Charlene Granbberry, who lives near the store, told WREG. "No, folks aren't going to let you take their stuff from them."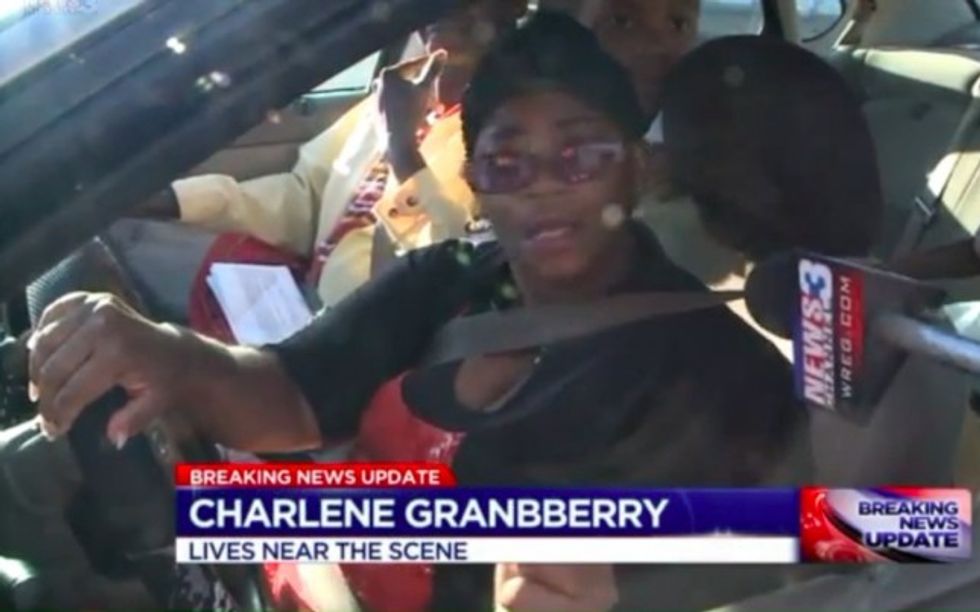 Image source: WREG-TV
Rev. Amos Connors was at the shopping center to pick up a suit.
"And the young people don't believe in nothing but try to take, and that's it," he told WMCA-TV. "See, God didn't put us here to take from one another. See, I ain't gonna take nothing from you because it don't belong to me."
Image source: WMCA-TV
Another man bluntly told WMCA his solution to such problems: "They need to get a job. Get a job. Stay out of trouble."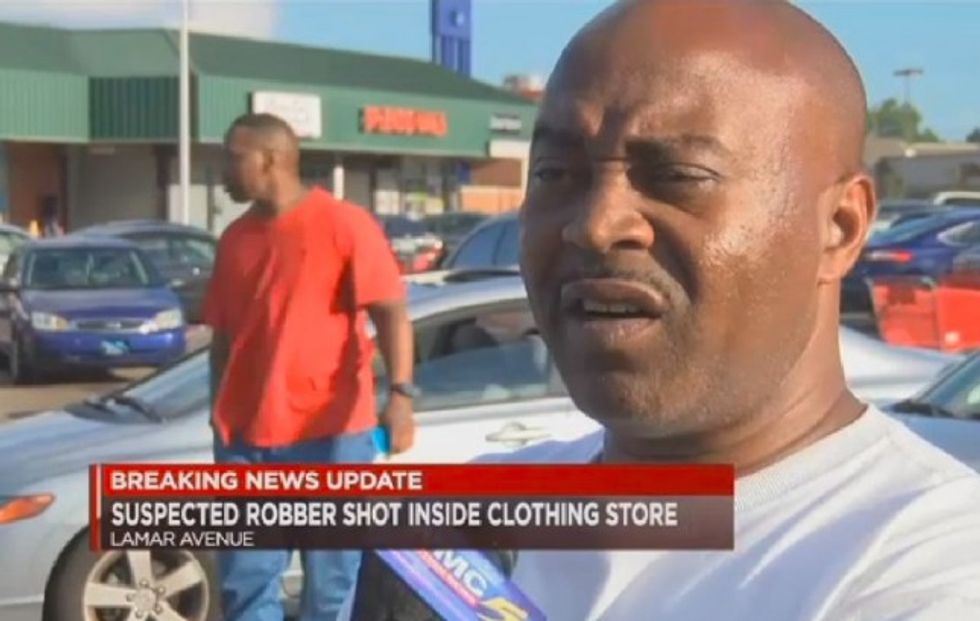 Image source: WMCA-TV
Here's the report from WREG:
Along with coverage from WMCA:
WMC Action News 5 - Memphis, Tennessee
(H/T: Bearing Arms)