Donald Trump said he was "blindsided" when House Speaker Paul Ryan said he wasn't prepared to support him as the presumptive Republican nominee on Thursday.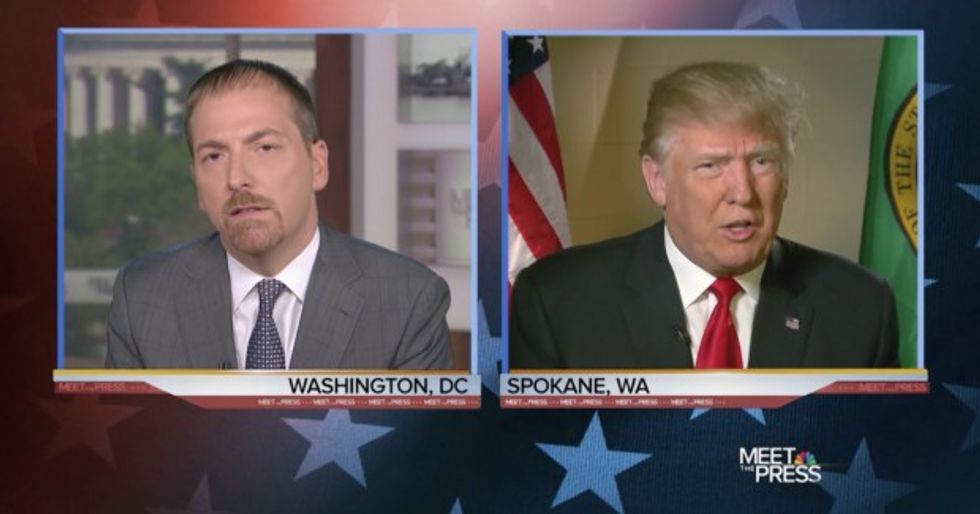 "Meet the Press"
In an interview with "Meet the Press" set to air on Sunday, the Republican said Ryan's position was particularly perplexing to him because they had a "very nice" and "encouraging" call about three weeks ago.
"He called me, I think, to congratulate me about New York, 'cause I won by massive numbers, I won everything," Trump said.
He added, "I have a nice relationship with him. And then all of a sudden, he gets on and he does this number. So I'm not exactly sure what he has in mind. But that's OK."
.@realDonaldTrump tells @ChuckTodd "I was blindsided" by @SpeakerRyan https://t.co/QIpjww7Flo #MTPhttps://t.co/oXhzyABuZ3

— Meet the Press (@meetthepress) May 7, 2016
Trump is scheduled to meet Ryan, RNC Chairman Reince Priebus and other GOP leaders Thursday on Capitol Hill to discuss their differences and attempt to unite the party.
Trump also offered a preview of what he plans to say to Ryan during a Friday ABC News interview: "I'm gonna say, 'Look, this is what the people want.'"
---