WASHINGTON (AP) — The chairman of the House Benghazi committee on Thursday complained that the Pentagon has failed to provide the names of all the pilots who sent drones over Libya the night of the deadly 2012 attacks, slowing the more than two-year-old investigation.
Rep. Trey Gowdy, R-S.C., said in a statement that the Defense Department ignored a request for nearly five weeks for the pilots who sent drones over Benghazi and Tripoli, and that the Pentagon, at the end of April, then provided an incomplete list.
"The committee needs all of the names so the relevant witnesses can be interviewed and the investigation completed," Gowdy said. "Surely (the Defense Department) can complete the simple task of finding the people within the chain of command in less than three months."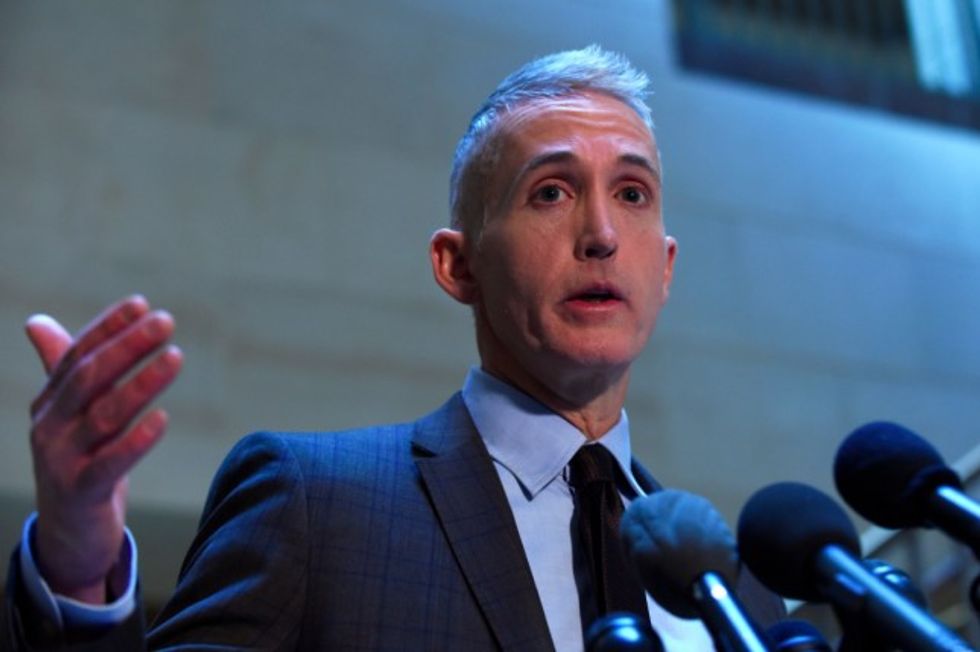 In this Jan. 6, 2016 file photo, House Benghazi Committee Chairman Rep. Trey Gowdy, R-S.C. speaks to reporters on Capitol Hill in Washington. (AP Photo/Susan Walsh, File)
The Pentagon had no immediate response to the criticism.
The statement came as fresh questions have been raised about the validity of the House inquiry and Gowdy's own concession this week that the military could not have gotten forces to Libya in time to save the lives of four Americans, including U.S. Ambassador Chris Stevens.
"Whether or not they could have gotten there in time, I don't think there is any issue with respect to that. They couldn't," Gowdy told Fox News this week.
The GOP's former top counsel also said in closed-door testimony released this week that the military did what it could. Senior military officials have said limited intelligence about what was transpiring the night of the attacks and the absence of forces in close proximity to Libya hampered the response.
Democrats have called for panel to disband and say it is a thinly veiled excuse for Republicans to undermine Democratic presidential front-runner Hillary Clinton, who was secretary of state at the time of the attacks.
Republicans say the Obama administration has dragged its feet, failing to produce needed documents or interview subjects, and delaying a final report in the twin assaults.
A senior Pentagon official has expressed frustration with the Benghazi panel, citing a "crescendo" of costly, duplicative and unnecessary requests, including a few based on claims made on Facebook or talk radio.