Los Angeles police have identified the gunman in Wednesday's murder-suicide at UCLA and said Thursday that he "apparently had a strained relationship with" with his victim, according to KNBC-TV.
LAPD Capt. Andrew Neiman identified the gunman as Mainak Sarkar but declined to release additional details.
According to the Los Angeles Times, Sarkar, a former engineering graduate student, accused his victim, mechanical engineering professor William S. Klug, of stealing his computer code.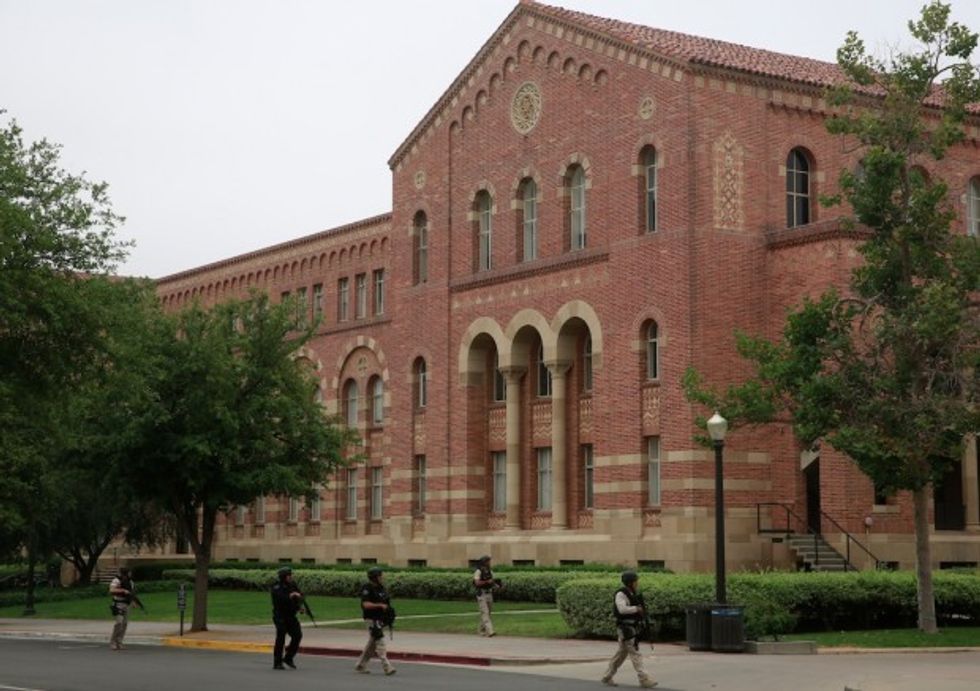 SWAT officers search the UCLA campus near the scene of a fatal shooting Wednesday. (AP Photo/Damian Dovarganes)
According to the Times, Sarkar wrote on social media that Klug was a "very sick person."
"William Klug, UCLA professor is not the kind of person when you think of a professor. He is a very sick person. I urge every new student coming to UCLA to stay away from this guy," Sarkar wrote. "He made me really sick. Your enemy is my enemy. But your friend can do a lot more harm. Be careful about whom you trust."
A source told the Times that the gunman's accusations are "absolutely untrue."
"The idea that somebody took his ideas is absolutely psychotic," the source said.
Classes are scheduled to resume at the university Thursday ahead of final exams next week, KNBC reported.