WikiLeaks' controversial release of Democratic National Committee staff emails may have only just begun, cybersecurity officials warned today.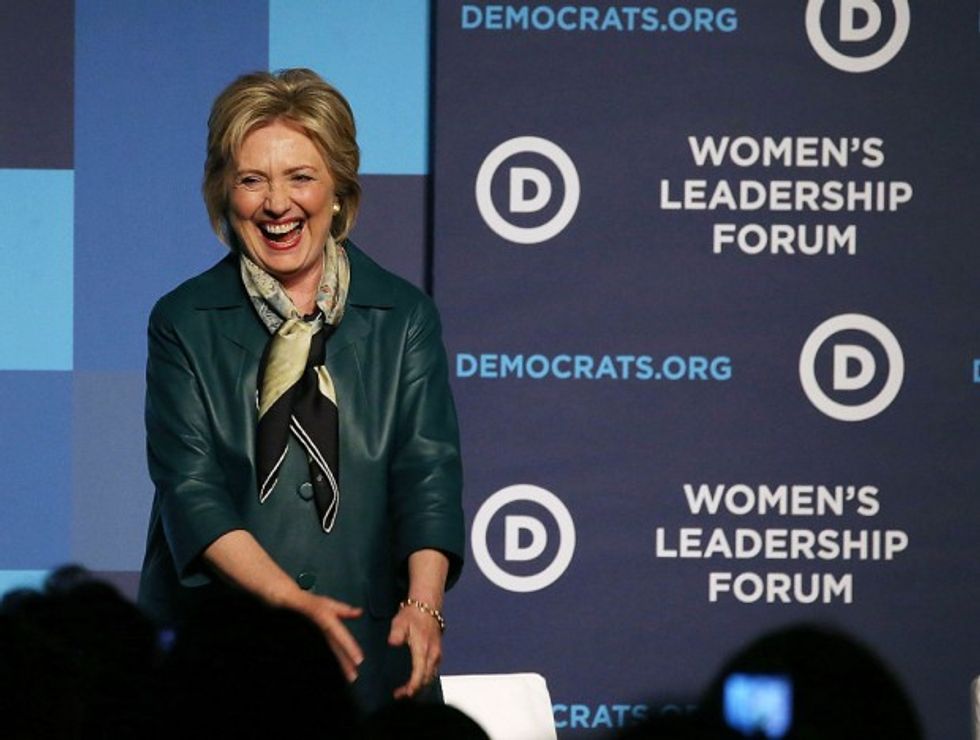 Democratic Presidential candidate Hillary Clinton greets guests after speaking at the Democratic National Committee's Women's Leadership Forum in October 2015. (Mark Wilson/Getty Images)
The email leak unearthed messages from staffers appearing to show preferential treatment to Hillary Clinton - now the party's presumptive nominee - over her Democratic rival Sen. Bernie Sanders. The party's chair, Rep. Debbie Wasserman Schultz, has already stepped down in the aftermath of the leak.
RELEASE: 19,252 emails from the US Democratic National Committee https://t.co/kpFxYDoNyX #Hillary2016 #FeelTheBern pic.twitter.com/nklNO5WSQL

— WikiLeaks (@wikileaks) July 23, 2016
But some experts think more damning information may come to light in subsequent releases, according to Buzzfeed News. Officials reportedly suspect that the source of the leak might be slowly releasing the emails in an effort to create a maximum impact on the presidential election.
"This is a bellwether of things to come," said Ajay Arora, the CEO of cybersecurity firm Vera, according to Buzzfeed. "The techniques are advancing. There are strategic attacks, and then there is tactical warfare. There are parties out there now thinking, hey, let's affect outcome of whole election.'"
"People are going to become more sophisticated about these leaks, about how strategic they are," Arora added. "We are still in dark ages. People are still using crossbows, but soon we will be onto machine guns…what you could potentially see is a world where you could get your hands on all sorts of data, and then release the data for your strategic advantage."
WikiLeaks has not revealed how it obtained the emails allegedly sent by DNC staffers, but the leak occurred shortly after the committee was hacked by people allegedly connected to the Russian government.
Note on sourcing #DNCLeaks. We have, as usual, not revealed our sources. Anyone who claims to know who our source is has no credibility.

— WikiLeaks (@wikileaks) July 22, 2016
—
Follow the author of this story on Twitter and Facebook: