Federal prosecutors have decided not to seek a lesser sentence for a Navy sailor convicted of taking photos of a nuclear submarine and then showing them to his ex-wife and at least one other woman.
In court documents filed Monday, prosecutors asked a Connecticut judge to sentence Petty Officer 1st Class Kristian Saucier to five years, despite Saucier's lawyers asking prosecutors to reconsider his client's punishment in light of the FBI investigation that found highly classified information on Hillary Clinton's private email server.
The FBI recently closed its investigation into Clinton's unusual setup without any charges for the Democrats' then-presumptive presidential nominee.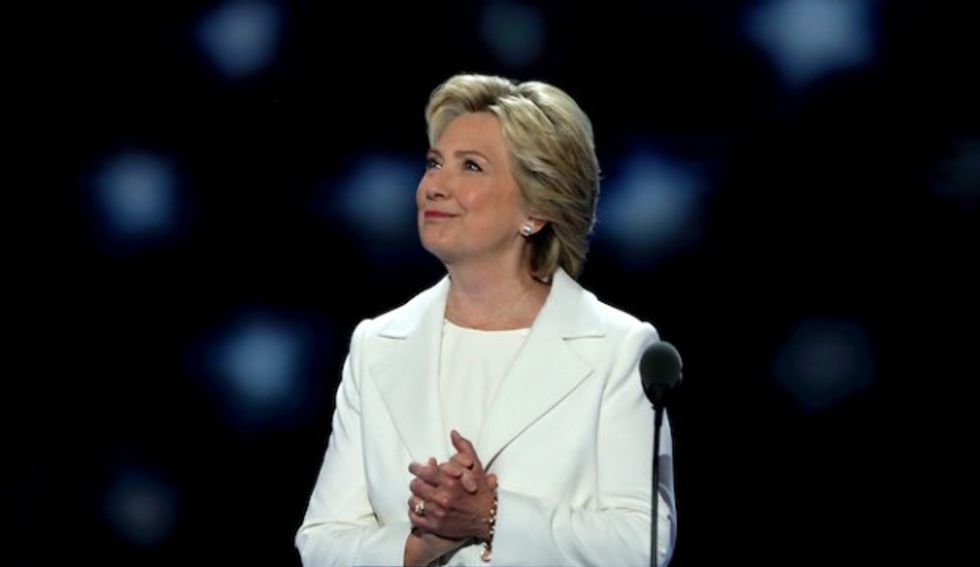 Democratic presidential nominee Hillary Clinton (Steve Pope/Getty Images)
"The defendant is grasping at highly imaginative and speculative straws in trying to ... draw a comparison to the matter of Sec. Hilary Clinton based upon virtually no understanding and knowledge of the facts involved, the information at issue, not to mention any issues of intent and knowledge," prosecutors wrote.
They said the photos Saucier took aboard the U.S.S. Alexandria in 2009 "methodically documented the entire propulsion system of the nuclear submarine, including the design of its nuclear compartment and its nuclear reactor" and that he "understood that he was not allowed to." Further, he showed them to his ex-wife and at least one other woman he lived with at the time.
"They are not the type of photographs that one would take to commemorate one's service," prosecutors argued.
In 2012, Saucier was asked about the images in his possession. Saucier later tried to get rid of the photos by destroying a laptop, camera and memory card, prosecutors said. He also told the woman with whom he was living at the time that he was "screwed" and "so f***ed."
"In addition to destroying physical evidence and hiding his firearm [beneath a dishwasher], the defendant took additional steps that thwarted law enforcement. Specifically, the defendant deleted his Facebook page," prosecutors wrote, noting that deleting a Facebook page "is different than simply deactivating your account."
Saucier told the woman he was living with that he hid the gun so that, if investigators came to search the house, "he could disavow any knowledge of the gun, which was not properly registered to him."
Saucier is scheduled to be formally sentenced Friday, according to Politico.
—
Follow the author of this story on Twitter and Facebook: