A 5-year-old New Jersey boy chose Wednesday as "Kindness Day."
William Evertz Jr. had been doing chores for the last seven months and saving all the money he's earned — and then spent it showing kindness to others.
"We watched a video of someone helping the homeless and next thing you know it kind of took off," his mother Tara Evertz told KYW-TV.
The first thing he did was head to Subway restaurant to get sandwiches for police officers in Winslow Township, a suburb of Philadelphia.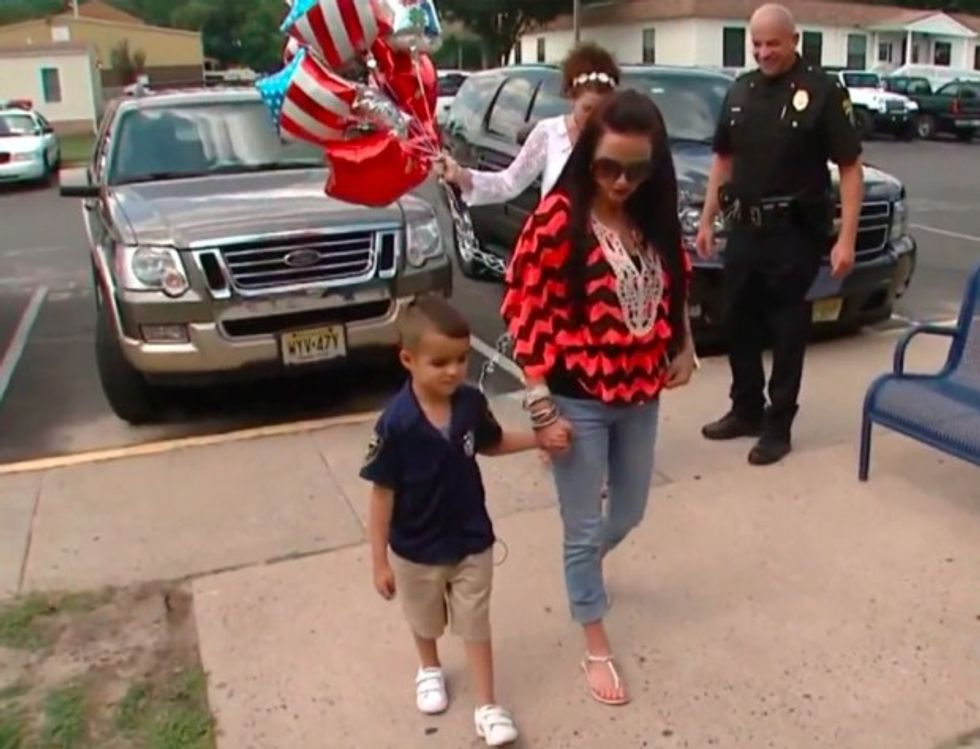 Image source: KYW-TV
His mother said he told her he wanted the officers to rest so they could protect the town.
"Cause they keep us safe," William told KYW when asked about his fondness for police.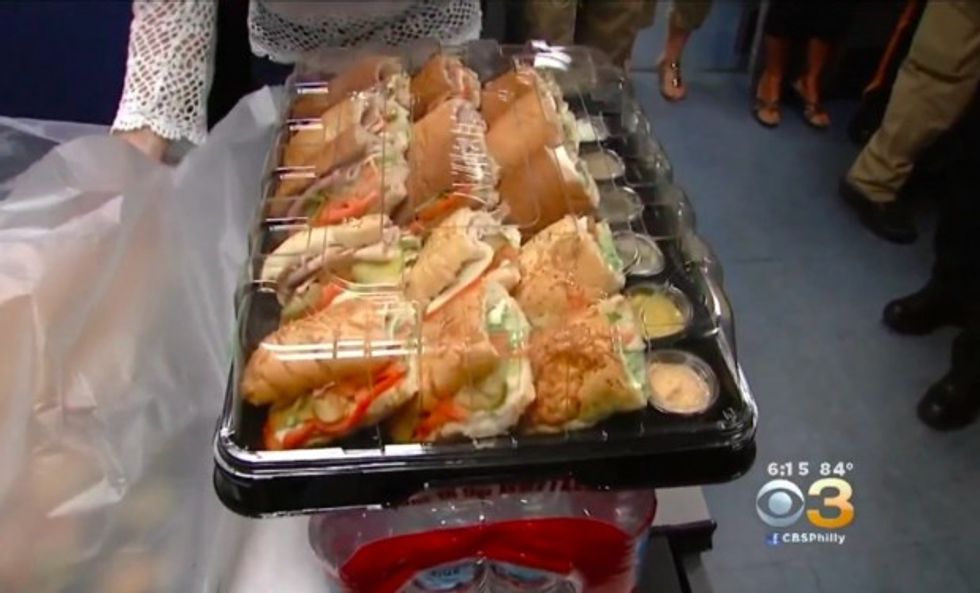 Image source: KYW-TV
After lunch William planned to drop off toys and school supplies to kids at a domestic violence shelter, deliver food to the animal shelter and give a less-fortunate family $25 from his allowance to help with daycare.
Police made the boy an honorary officer and gave him a special shirt and badges. He also got a ride home in a police car with lights and siren.
"He wants to help people, he likes being kind," Lt. Chris Dubler told the station. "When we all signed up for this job that was our thing — we want to help people, and I think he's going to do a good job."
The Associated Press contributed to this story.