Former Baywatch star and Playboy bunny Pamela Anderson wrote an op-ed for the Wall Street Journal with Rabbi Shmuley Boteach calling pornography a "public hazard."
In their op-ed, published Wednesday, Anderson and Boteach wrote that porn has a "corrosive effect on a man's soul and on his ability to function as husband, and, by extension, as father. This is a public hazard of unprecedented seriousness given how freely available, anonymously accessible and easily disseminated pornography is nowadays."
The op-ed cited former New York Democratic Rep. Anthony Weiner's latest sexting scandal as evidence of the corrosive effects of porn.
"And if anyone still doubted the devastation that porn addiction wreaks on those closest to the addict, behold the now-shattered marriage of Mr. Weiner and Huma Abedin, a breakup that she initiated, reportedly, in shock at the disgraced ex-congressman's inclusion of their 4-year-old son in one lewd photo that he sent to a near-stranger," they wrote.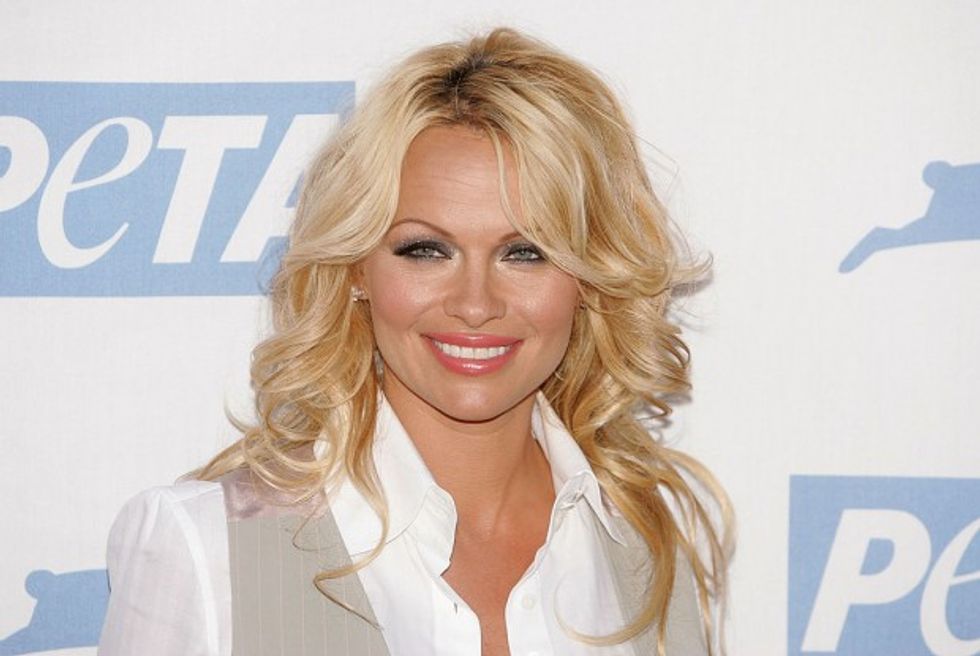 Pamela Anderson arrives at a PETA gala in Hollywood, California, Sept. 10, 2005. (Kevin Winter/Getty Images)
The pair cautioned that children who grow up in an environment that normalizes overtly sexual images will become "the crack babies of porn."
The solution to the impact of pornography, they argued, is a cultural dialogue:
The march of technology is irreversible and we aren't so naive as to believe that any kind of imposed regulation could ever reseal the Pandora's box of pornography. What is required is an honest dialogue about what we are witnessing — the true nature and danger of porn — and an honor code to tamp it down in the collective interests of our well-being as individuals, as families and as communities.
Boteach and Anderson called for a "sensual revolution," which they argue "would replace pornography with eroticism — the alloying of sex with love, of physicality with personality, of the body's mechanics with imagination, of orgasmic release with binding relationships."
"Simply put, we must educate ourselves and our children to understand that porn is for losers — a boring, wasteful and dead-end outlet for people too lazy to reap the ample rewards of healthy sexuality," they wrote.
According to Fox News, Anderson, 49, has had two sex tapes leaked and was the last model to pose nude for Playboy.
—
Follow the author of this story on Twitter and Facebook: