President Barack Obama made history Tuesday, nominating the first-ever Muslim-American to serve as a federal judge in the U.S. capital, according to a new report.
Abid Riaz Qureshi, who the commander in chief nominated to the U.S. District Court for the District of Columbia, is a partner in a Washington law firm that specializes in false claims, health care fraud and securities violations.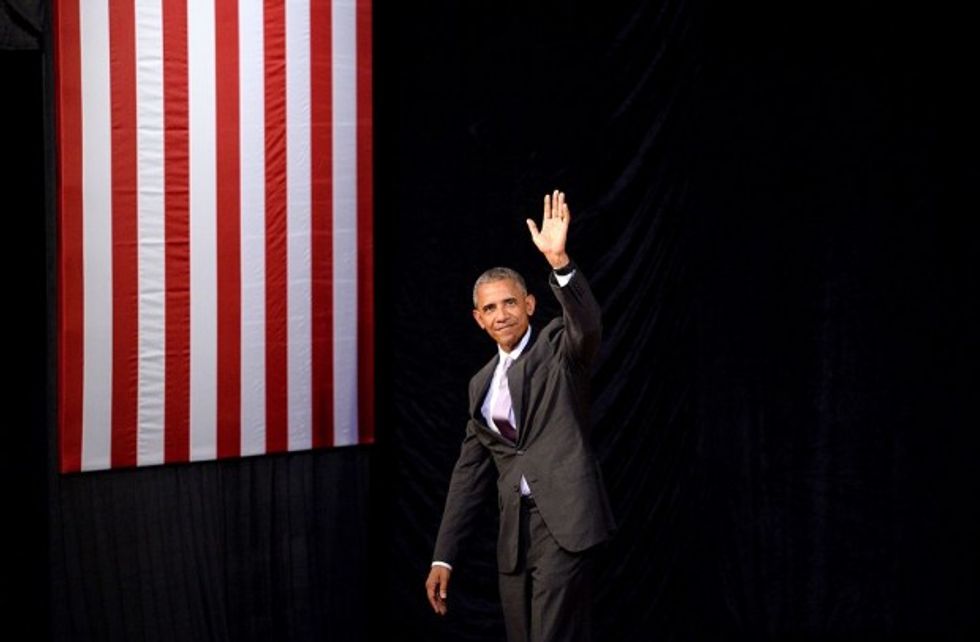 NOEL CELIS/AFP/Getty Images
"I am pleased to nominate Mr. Qureshi to serve on the United States District Court bench," Obama said in a statement, the Huffington Post reported. "I am confident he will serve the American people with integrity and a steadfast commitment to justice."
However, it is unlikely Qureshi's nomination will get off the ground. Senate Republicans have promised not to hold any hearings on nominations since the president's nomination of Judge Merrick Garland to the U.S. Supreme Court in March. The nomination was intended to fill the seat vacated by late Justice Antonin Scalia, who died earlier this year.
Regardless, Obama's nomination of Qureshi brings with it historic value, given the Muslim attorney was tapped for a seat on the federal judiciary during a particularly tense presidential election in which race has played a central role.
"I commend President Obama for taking this important step in continuing to pick the best and brightest from every community to serve as part of our nation's judiciary," Farhana Khera, executive director of Muslim Advocates, a legal advocacy organization, told the Huffington Post. "A judiciary that reflects the rich diversity of our nation helps ensure the fair and just administration of the law, and it is vital for American Muslims to be included. Mr. Qureshi's profound commitment to the rule of law and justice for people of all backgrounds makes him an exceptional nominee."
Donald Trump, the Republican nominee for president, has been frequently criticized for his immigration policy, which calls for the barring of certain Muslims from entering the United States.
—
Follow the author of this story on Twitter: