MIAMI (AP) — Two young Florida children were killed in separate weekend shootings, including a 4-year-old girl who was shot while playing with a gun that she found on a bed, authorities said Monday.
Investigators on Monday announced the arrest of a 16-year-old boy and the uncle of 4-year-old Amirra Jacques, who apparently found a gun on a bed in a Riviera Beach home Sunday night. The gun discharged while the girl was playing with it. She was taken to a hospital but died a short time later.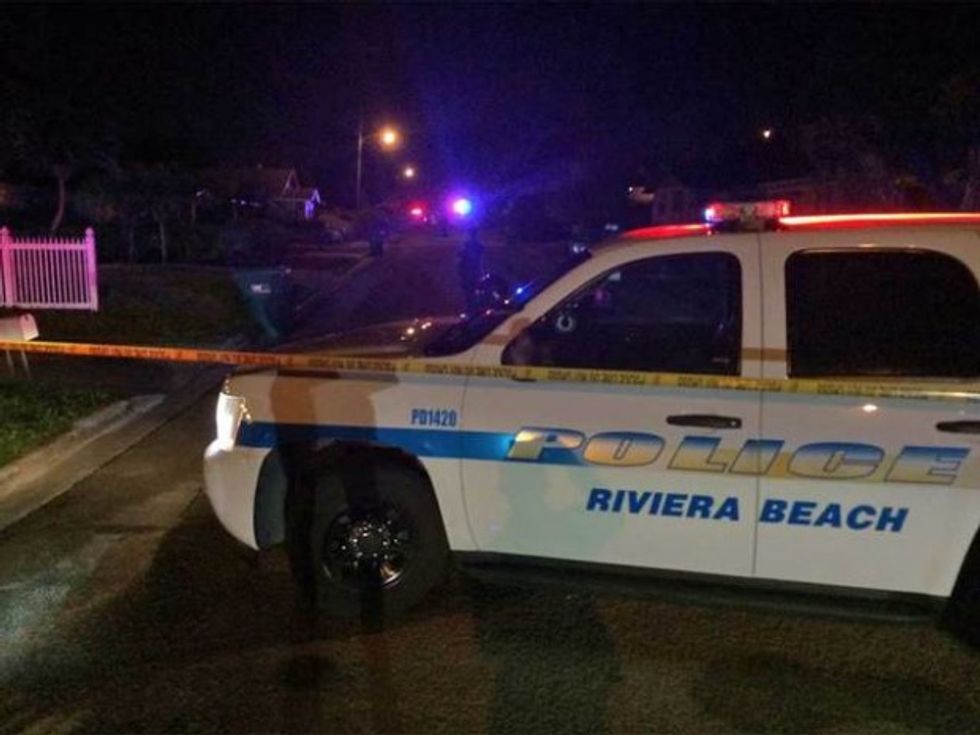 Image source: WPTV-TV
The girl's uncle, Nathaniel Lowe, 25, originally told officers that someone entered the home through an open door and fired a shot, striking the girl, Riviera Beach police spokeswoman Rose Anne Brown said. But investigators determined that the girl shot herself and the 16-year-old discarded the gun two blocks away, Brown said. The teen led detectives to the gun.
Lowe is charged with culpable negligence, tampering with evidence, grand theft of a firearm and possession of a firearm as a convicted felon. Florida Department of Corrections records show that he was sentenced in February to 22 months of probation for attempted burglary. He is in jail, with bail set at $150,000.
The teen is charged with culpable negligence, tampering with evidence, perjury and grand theft of a firearm. Authorities did not explain his relationship to the girl.
It wasn't clear whether the teen will be charged as an adult. Records didn't say whether Lowe has a lawyer.
No further details were immediately available.
Across the state in Tampa, investigators are trying to determine how 17-month-old Amaya Shafi was killed.
Tampa police said in a news release that she was shot at the Clipper Bay Apartments about 4:12 p.m. Sunday. Her parents drove her to a hospital, where she died.
Investigators were interviewing family members.
—