Multiple former cast members of NBC's onetime hit show "The West Wing" are set to campaign for Democratic presidential nominee Hillary Clinton in Ohio this weekend.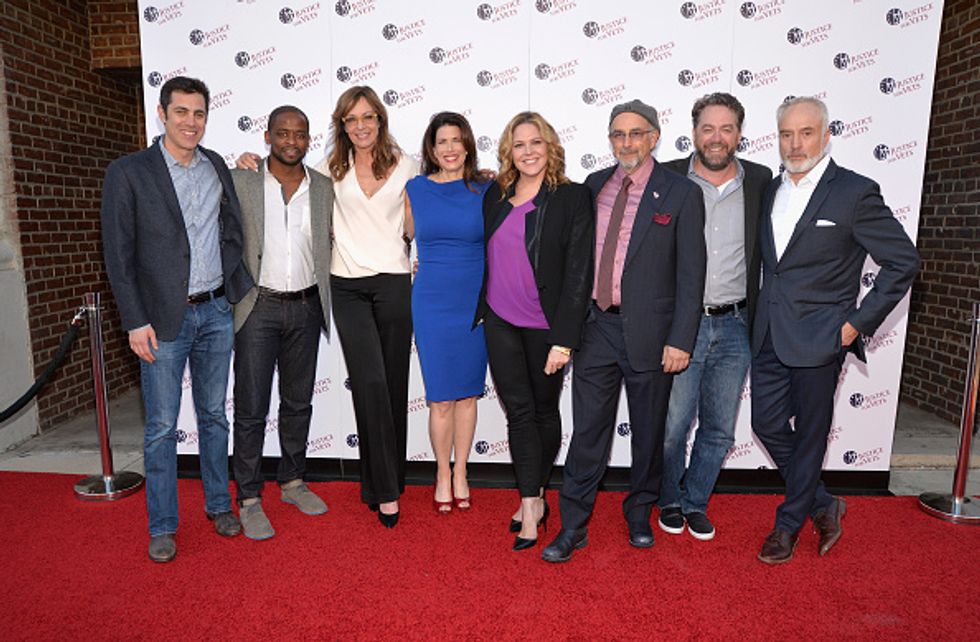 Writer Josh Singer, actors Dule Hill, Allison Janney, Melissa Fitzgerald, Mary McCormack, Bradley Whitford and Richard Schiff and director Brent Roske attend the launch of a PSA to support Justice for Vets at Warner Bros. Studios on March 8. (Getty Images/Michael Tullberg)
"The actors will discuss why they are supporting Clinton and urge Ohioans to register to vote ahead of the October 11 deadline and to get involved in organizing their communities ahead of November's election," Clinton's campaign said in a statement.
"The West Wing" cast members stumping for Clinton will include: Dulé Hill, Allison Janney, Joshua Malina, Mary McCormack, Richard Schiff and Bradley Whitford.
The actors will attend grassroots organizing events in Cleveland, Mahoming Valley, Sandusky and Toledo areas throughout the weekend, according to the Clinton camp.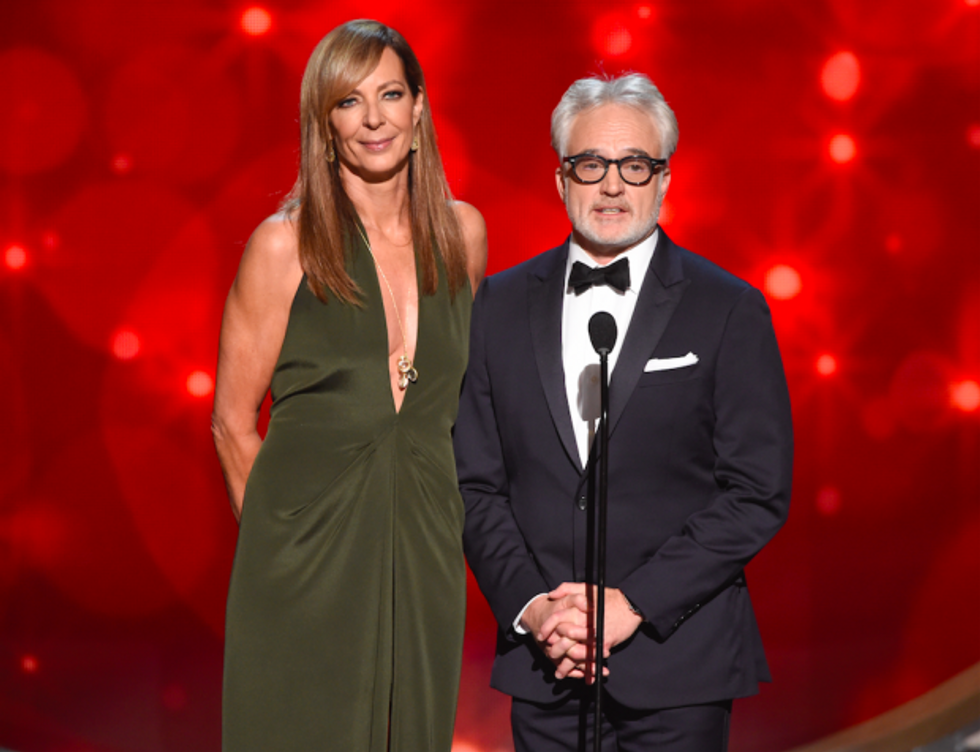 Allison Janney and Bradley Whitford speak during the 2016 Emmy Awards in Los Angeles on Sept. 10. (AP Images/Phil McCarten)
Former Democratic presidential contender Sen. Bernie Sanders (Vt.) will also appear on Clinton's behalf in Ohio over the weekend. A favorite among younger voters, Sanders is expected to hold a "Weekend of Action" organizing event as well as "rally Ohioans on college campuses," the campaign stated.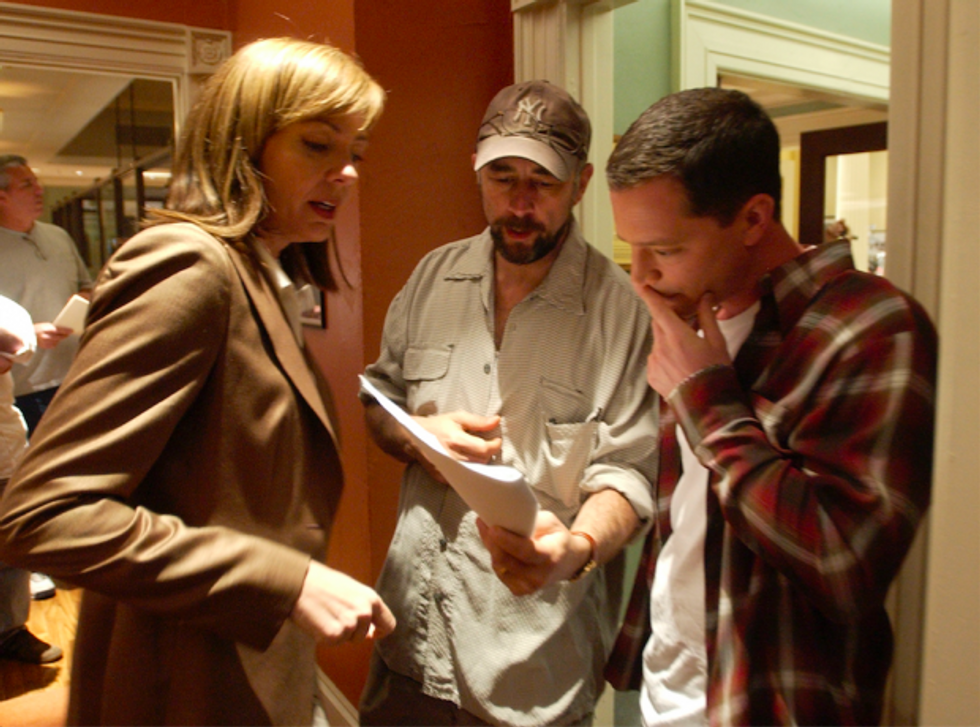 Actors Josh Malina, right, goes over a scene with cast members Allison Janney and Richard Schiff on the set of "The West Wing" in 2004. (AP Photo/Reed Saxon)
In June, "The West Wing" creator Aaron Sorkin and multiple cast members — including some who will stump for Clinton this weekend — sat down with NBC's "Today" and speculated that, if the show's fictitious President Jed Bartlett were real, he would probably endorse Clinton.
Janney was reportedly in attendance at a Clinton fundraiser in May hosted by Vogue's Anna Wintour.
—
Follow Kaitlyn Schallhorn (@K_Schallhorn) on Twitter