The Seattle Mariners are apologizing after catcher Steve Clevenger sent out a tweet about what should happen to Charlotte protesters.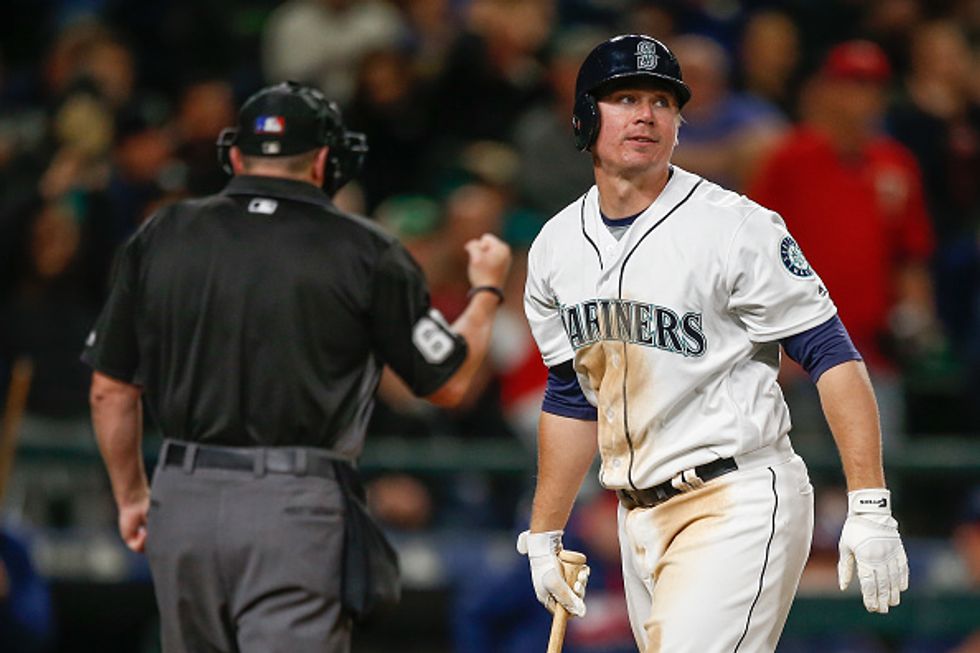 Seattle Mariners catcher Steve Clevenger. (Image source: Otto Greule Jr/Getty Images)
"Black people beating whites when a thug shot holding a gun by a black officer haha s**t cracks me up! Keep kneeling for the anthem!" Mariners catcher Steve Clevenger tweeted Thursday.
"BLM is pathetic once again. Obama you are pathetic once again. Everyone involved should be locked behind bars like animals," Clevenger later wrote.
The catcher has since deleted both tweets, but KOMO-TV reporter Jon Humbert captured screenshots before they were removed and tweeted them out.
#Mariners say they are "looking into" controversial tweets coming pitcher Steve Clevenger's account screencapped by @cablebox666: pic.twitter.com/RcWNdqflGV

— Jon Humbert (@jonhumbert) September 22, 2016
Clevenger apologized for the comments Thursday night, saying, "My tweets were reactionary to the events I saw on the news and were worded beyond poorly at best."
"I can see how and why someone could read into my tweets far more deeply than how I actually feel," Clevenger added.
Jerry Dipoto, Mariners executive vice president also responded Thursday, saying the team is "very disappointed" by the tweets:
Statement from Jerry Dipoto, Executive Vice President & General Manager of Baseball Operations on Tweets from catcher Steve Clevenger. pic.twitter.com/1xWk6dy5ap

— Mariners (@Mariners) September 23, 2016
"While he is certainly free to express himself, his tweets do not in any way represent the opinions of the Seattle Mariners. We strongly disagree with the language and tone of his comments," Dipoto said. "We are currently examining all internal options that are available to us as we determine appropriate next steps."
Hundreds of protesters gathered in Charlotte in the nights following the death of 43-year-old Keith Lamont Scott, who was fatally shot by a black police officer earlier this week. At least 16 officers have been injured during the unrest.
(H/T: USA Today)
—
Follow the author of this story on Twitter and Facebook: