All Curt Schilling needs to launch a Senate bid is his wife's permission.
The former Boston Red Sox pitcher told Rhode Island's WPRO-AM Tuesday morning that he's made up his mind to challenge Sen. Elizabeth Warren (D-Mass.) in 2018.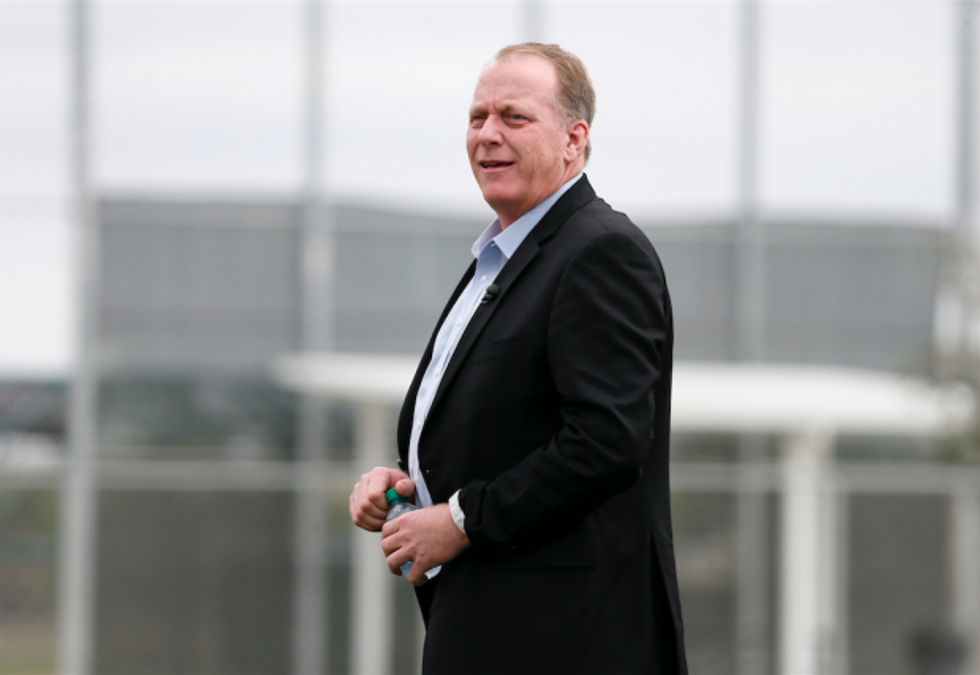 Former Boston Red Sox pitcher Curt Schilling watches as the Red Sox workout at baseball spring training in Fort Myers, Florida. (AP Photo/Tony Gutierrez)
"I've made my decision. I'm going to run," Schilling said. "But I haven't talked to Shonda, my wife, and ultimately, it's going to come down to how her and I feel this would affect our marriage and our kids."
The outspoken conservative and 2001 World Series MVP has teased a potential political career since he was fired from ESPN for sharing a controversial meme on transgender bathrooms.
"I've thought about it, and I think one of the things I'd like to do is be one of the people responsible for getting Elizabeth Warren out of politics. I think she's a nightmare," Schilling told Boston's WRKO-AM in August. "The left is holding her up as the second coming of Hillary Clinton, which the Lord knows we don't even need the first one."
There has already been polling done on a matchup between Warren and Schilling.
A WBZ/UMass poll in September found that Warren would win re-election by 19 points.