In December, TheBlaze reported a story about a Cobb County gun store owner who stopped an attempted armed robbery after he opened fire on the two individuals attempting to rob him, his customers, and his store. But now video footage of the heroic actions of this Georgia store owner has surfaced, showing the situation as it went down.
64-year-old Jimmy Groover and another employee can be seen in the footage standing behind the counter. Groover is distracted, but his employee can be seen raising his hands into the air as he tries to get Groover's attention. Two armed men walk into frame, gun drawn, but as this happens Groover draws what looks like a 1911 pistol, and opens fire. One of the men is hit, and goes down instantly. According to previous reports, the man had died. The other man made his escape.
"I had no other choice. I had no other choice. I hate that it happened," he told 11Alive in Atlanta. "I've been doing this 30 years. Nothing like this has ever happened. I never wanted this to happen but I want to go home at night, too."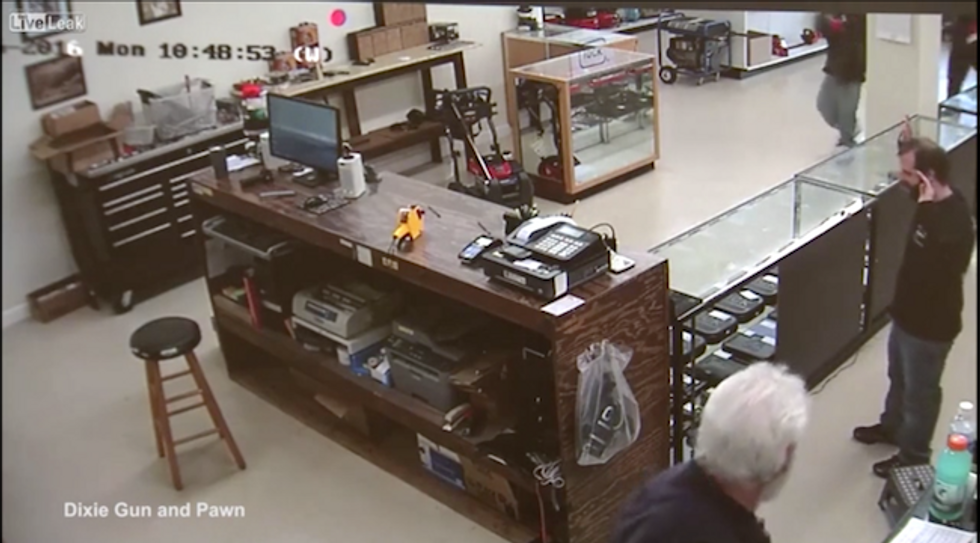 Two armed robbers enter into the Dixie Gun and Pawn, as one employee raises his hands.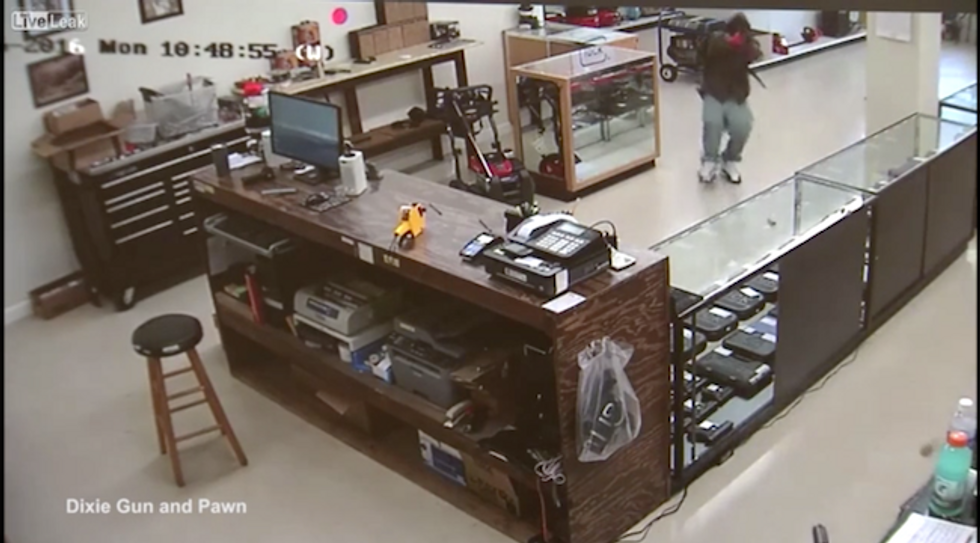 One of the armed men at the robbery of the Dixie Gun and Pawn is startled as the store owner draws his weapon.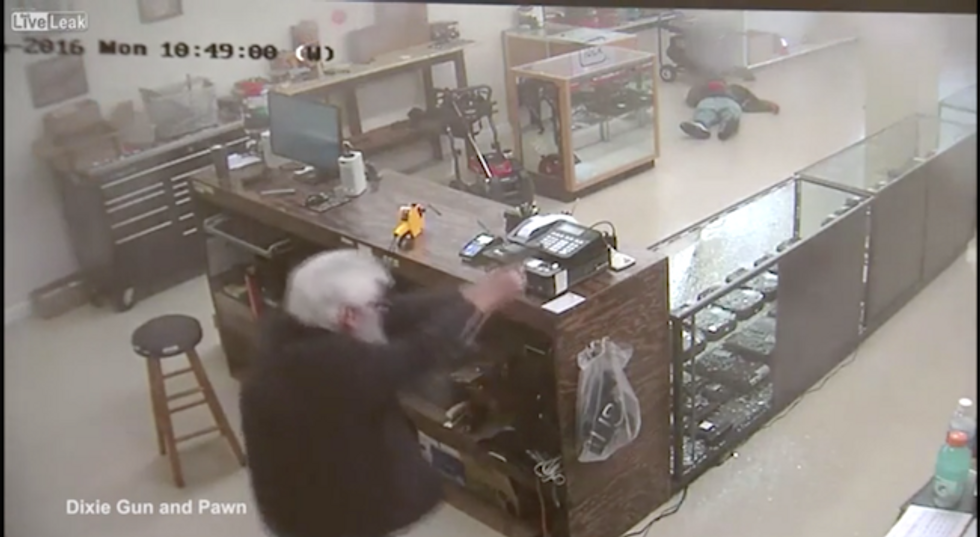 Jimmy Groover, owner of Dixie Gun and Pawn, opens fire on second arm suspect, as one lies wounded.
You can find the surveillance footage as posted by the Daily Mail here.