A women's anti-Trump protest is planned for the day after the inauguration, and if the bus permit applications are an indication of how many people are showing up, it's going to be massive.
In fact, according to D.C. officials three times as many bus permits have been issued for the protest (1,200), than there are for the inauguration (393). And according to Councilmember Charles Allen, on Wednesday there were nine times as many requests for bus permits for the day after the inauguration than there were for the day of President-elect Trump's swearing in.
The official Facebook page of the march shows 188,000 persons saying they will attend, with another 254,000 interested in the event.
Supporters of the march began a campaign of knitting hats with cat-ears, and named it in reference to the lascivious comments Trump made about women in the leaked Billy Bush audio.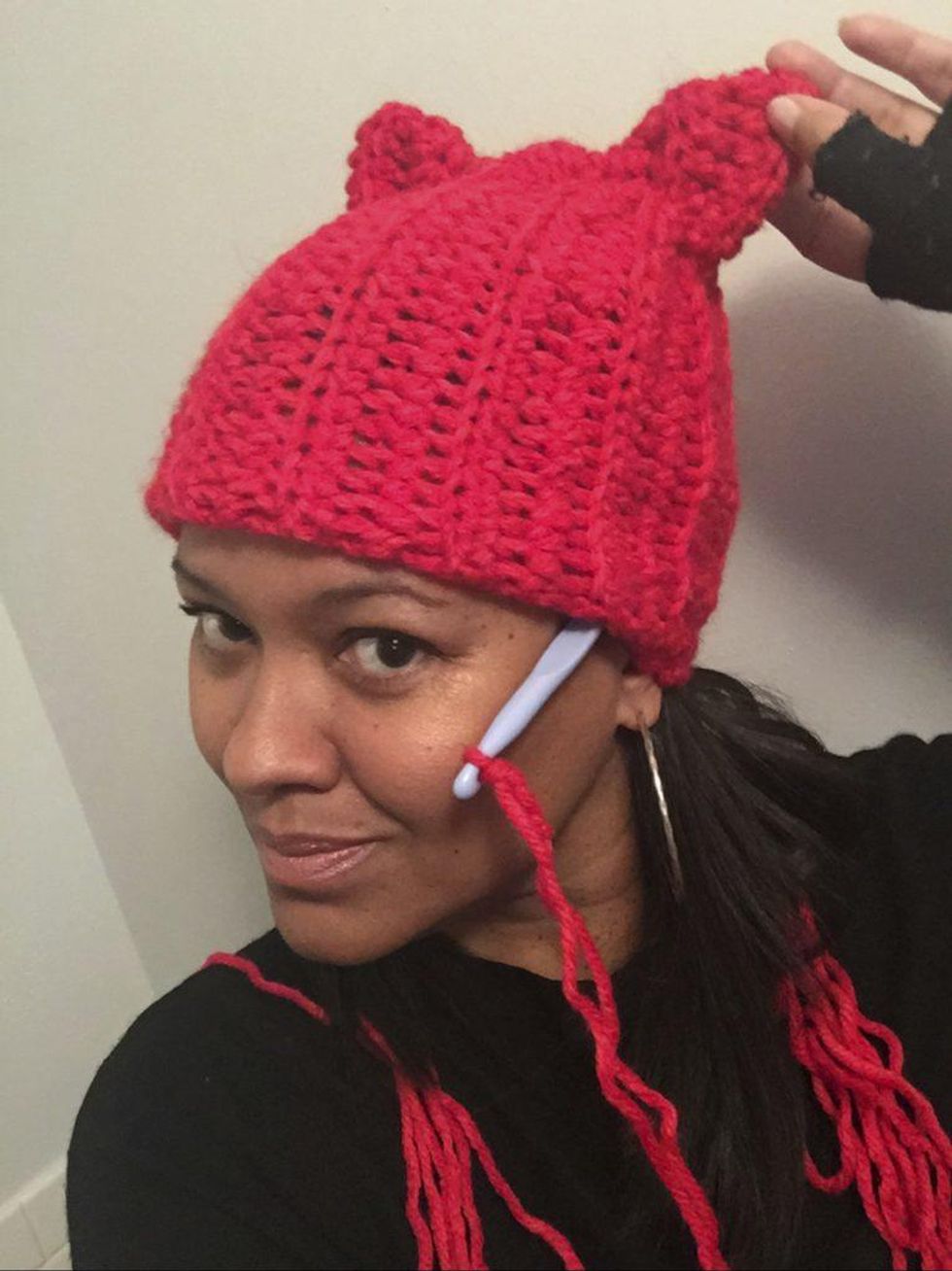 Crystal Howard shows Howard, of New York, shows off the "pussy" hat she was making for the Women's March in Washington, D.C. (Crystal Howard via AP)
The stated goal of the project, from its Instagram account "p_ssyhatproject" is to have volunteers knit 1.17 million hats to help protesters keep warm after the inaugural.
Organizers said they hope to outnumber inauguration visitors in a statement outlining their purpose:
"The Women's March on Washington will send a bold message to our new administration on their first day in office, and to the world that women's rights are human rights."
The National Park Service says that more than 4 times as many protest groups have been granted permits for Trump's inauguration. At least they'll be warm.