To Christians feeling perpetually left out of an American society that is increasingly secular and habitually hostile toward those clinging to religion, journalist and author Billy Hallowell has a simple message: Jump in.
Hallowell, a senior editor at Faithwire, outlines in his forthcoming book, "Fault Line: How a Seismic Shift in Culture is Threatening Free Speech and Shaping the Next Generation," the three "biggest, in-your-face places where people are educated" — the news media, entertainment and secular universities.
In his book, Hallowell says this "triangular dominance" has led the United States into a "moral meltdown" through messages that counter the Christian faith. For example, 61 percent of Americans today say "having a baby outside of marriage" is morally acceptable, according to a 2015 Gallup poll, up from 45 percent in 2002.
To that end, based on data compiled by the General Social Survey, "The percentage who believed premarital sex among adults was 'not wrong at all' was 29 percent in the early 1970s, 42 percent in the 1980s and 1990s, 49 percent in the 2000s, and 58 percent between 2010 and 2012."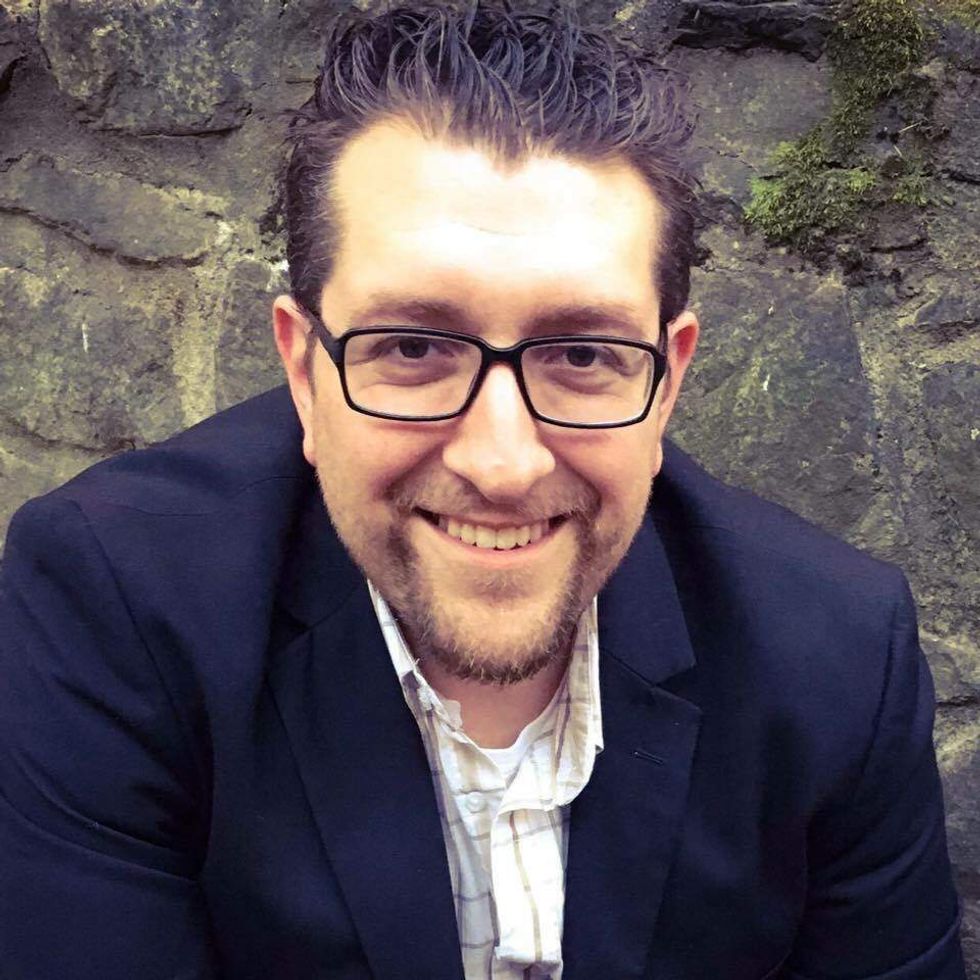 Author Billy Hallowell discusses the ways in which Christians can best interact with secular society in his new book, "Fault Line." (Image via Billy Hallowell)
And according to the Pew Research Center's 2015 findings, an increasing percentage of Americans are identifying as so-called religious "nones," a term used to categorize those who identify as atheists, agnostics or say their religion is "nothing in particular." As of 2015, those "nones" make up 23 percent of the U.S. adult population — a stark increase from 2007, when only 16 percent of Americans identified as such.
Perhaps an even clearer indicator of a shift in morality is the Barna Group's 2016 survey showing that a majority of American adults — 57 percent — believe right and wrong are a matter of personal experience and 74 percent of millennials agreed with the following statement: "Whatever is right for your life or works best for you is the only truth you can know."
All of this, Hallowell told TheBlaze, is even more reason for Christians to delve into the culture from which they feel progressively detached. "It becomes a lot harder to criticize somebody or to criticize a worldview when someone is sitting in that room who believes those things," he said.
The "Fault Line" author suggested that, over the years, Christians have "pulled out of culture," opting instead to "create our own little world outside of the mainstream." In the end, Hallowell asserts that doing so has just led Bible believers to "spend a lot of time complaining" about society's march toward liberalism and not a lot of time working toward a solution to stop the shift.
So can it be changed? And if so, how? While the answer to the first question may be a little more difficult to come by, Hallowell says the answer to the second question is, at least in part, Christians finding their place in society and getting to work.
There was once a "high value" on being Christian in the U.S., Hallowell said, but that reality has since changed. Today, it's increasingly difficult to be religious because the "cultural benefit" that once came with it is now more elusive. But according to Hallowell, that just makes it all the more important to fight for values in the public square.
"What if we became journalists? What if we became editors? What if we became producers, you know, not just in media but [also] in Hollywood?" Hallowell asked. "What if we used our creative abilities to work in these areas?"
"I think one of the big solutions is for us to engage culture," he continued. "I think when we totally retreat, it only leaves what we've seen, and I do think we could stem that tide a little bit by having a presence."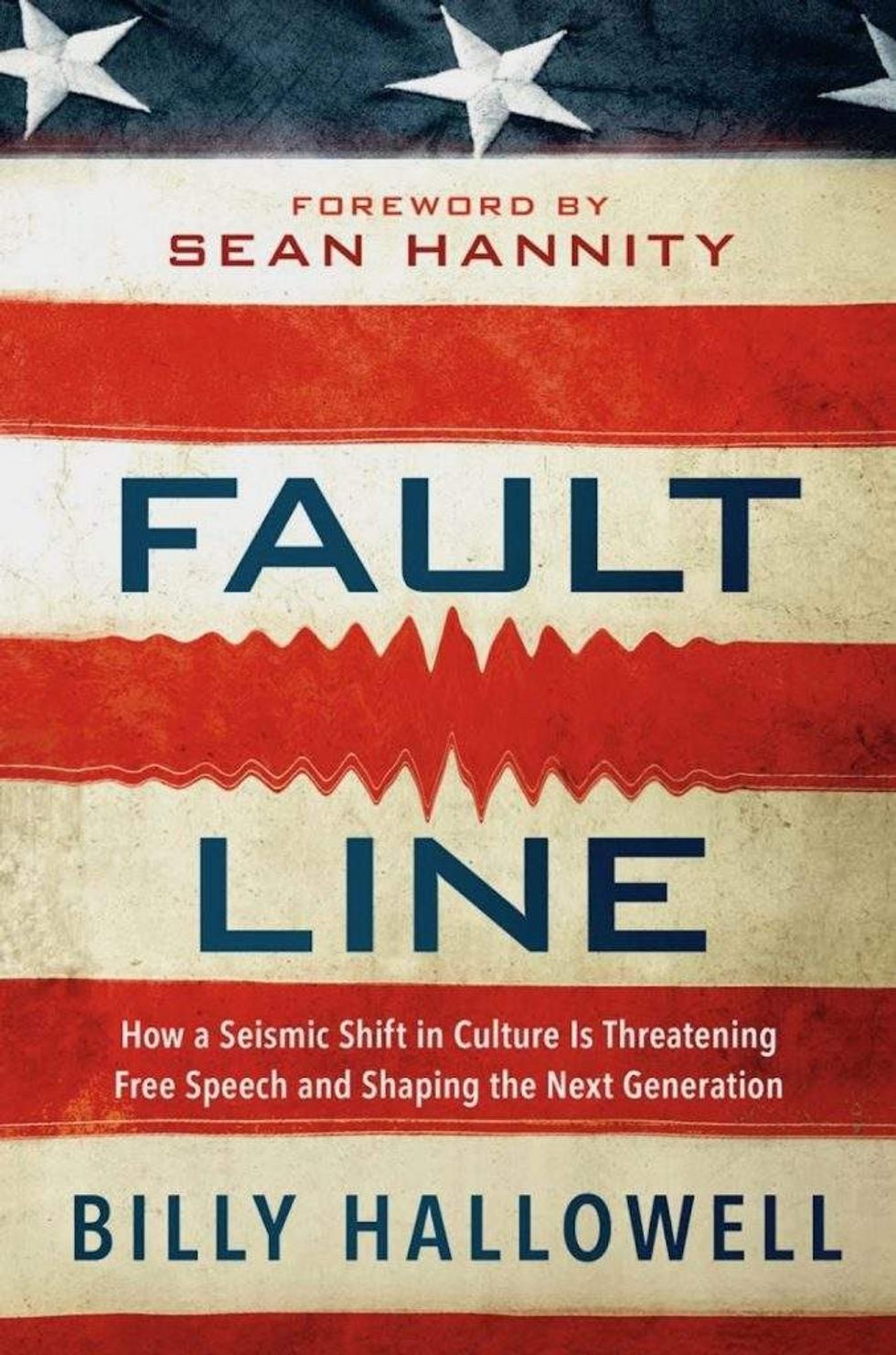 Image via Charisma House
Hallowell made his case by pointing to movies like "Heaven is for Real" (2014) and "Miracles from Heaven" (2016), both of which were produced by DeVon Franklin, a Christian preacher and Hollywood producer, and grossed more than $91 million and $61 million at the box office, respectively.
If Christians don't engage, Hallowell warned, Hollywood's cultural corrosion will likely continue because celebrities benefit from "ideological privilege" — an issue he said "nobody wants to address or talk about."
That "ideological privilege," Hallowell argued, is a benefit well-known progressives in the media and entertainment industry are granted because of their fame, giving them the freedom to dictate to the American population what is right and wrong.
"When you're being told, 'This issue is OK,' 'This is what marriage looks like,' 'This is what you should be working toward,' yeah, eventually that's going to seep into your mind and into your heart," he said. "And if you're not following the faith deeply enough and you're not entrenched in a church, it becomes very easy [to compromise]."
So while Christians most definitely need to be active in secular culture, they also need to be unflinching in their values. Hallowell said believers need to be willing to "call out" anything that is morally questionable because "people are watching Christians" to see how they behave.
While it's most definitely an uphill climb for Christians, Hallowell is hopeful. He said it is clear a lot of people feel "things are culturally off" right now in the United States.
In "Fault Line," he cites 2016 data from Barna that shows 80 percent of American adults are concerned about the "moral condition" of the country, including 74 percent of millennials and 67 percent of religious "nones."
"I should caution," Hallowell writes in the book, "that the question itself about moral condition is a relatively benign measure, considering that, at this point, morals have become oddly subjective."
"Still," he continued, "the numbers at least tell us that there's a sense that something isn't quite right, societally speaking."
And it's up to believers to address that not "quite right" phenomenon because, as Hallowell told TheBlaze, everyone should have a seat at the table.
"We're seeing people start to engage more, and I think we need to increase that and just have a presence, because everyone deserves to have a presence in these arenas," he said.
"Fault Line," which is available now for pre-order, comes out March 7.