The mother of a 10-year-old girl and 3-year-old boy told WPLG-TV it all started after she heard banging on the front door of their Miami Gardens, Florida, home one morning earlier this month.
"They were screaming and crying hysterically," she told the station of her children, "because they were afraid of anything happening."
Security cameras outside the home caught a man on the porch who was trying to get in by pushing in and repeatedly kicking at the front door.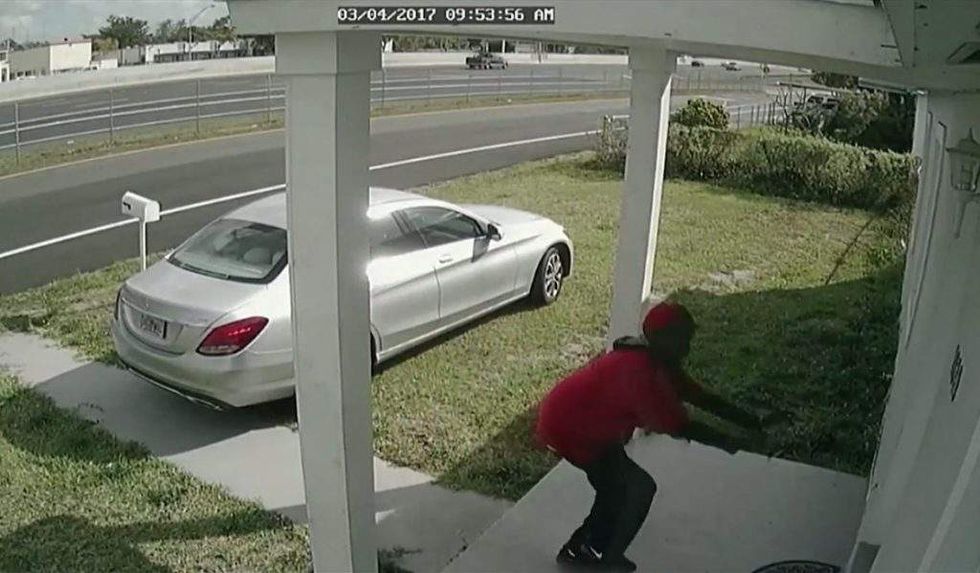 Image source: WPLG-TV video screen cap
The mom, who didn't want her name reported, told WPLG that she quickly ran to her bedroom and grabbed her shotgun.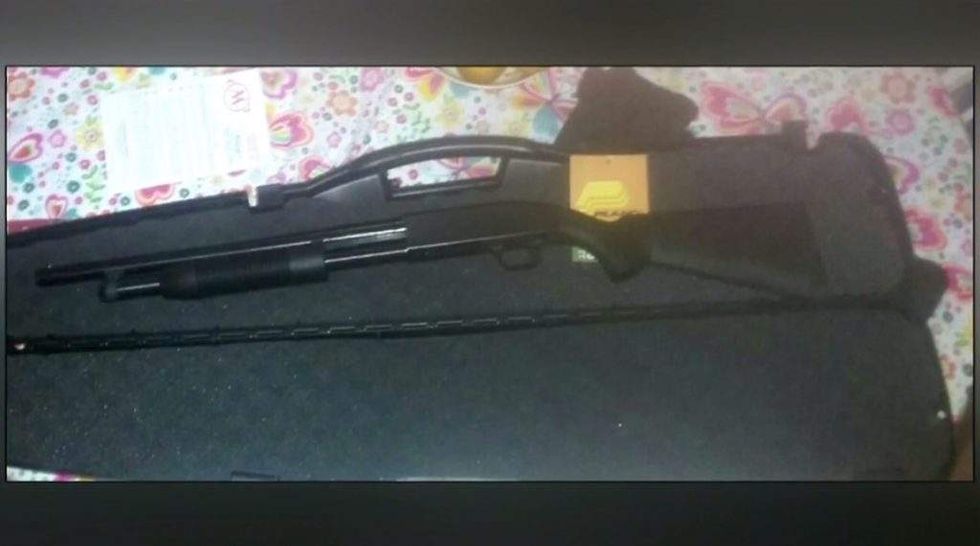 Image source: WPLG-TV video screen cap
Video shows the perp finally breaking through and running into the house — but he doesn't stick around long.
Seconds later, he's seen high-tailing back outside and quickly getting into a car he parked on the property's front lawn.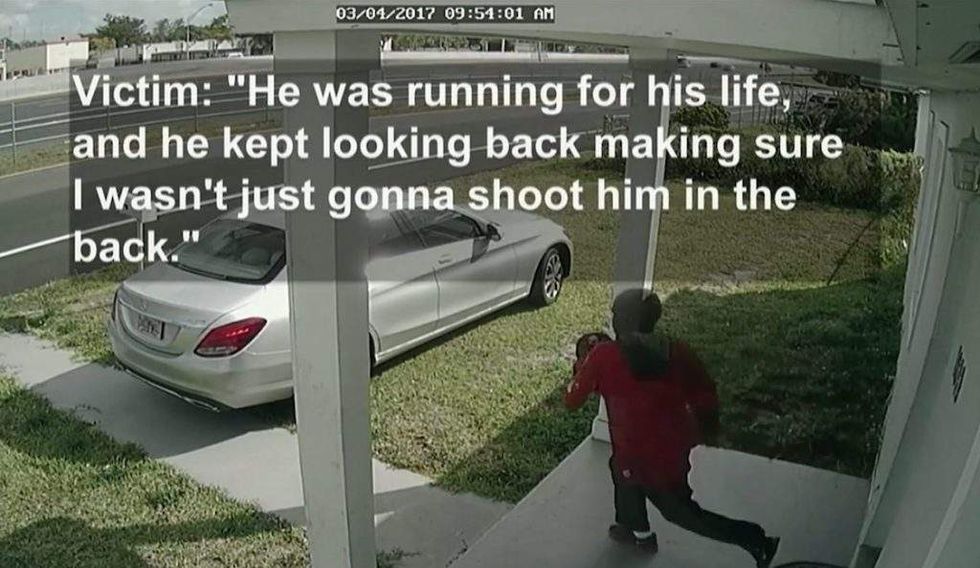 Image source: WPLG-TV video screen cap
Sure enough, video also captured the mother's shotgun poking through the front entrance, sufficiently scaring the intruder.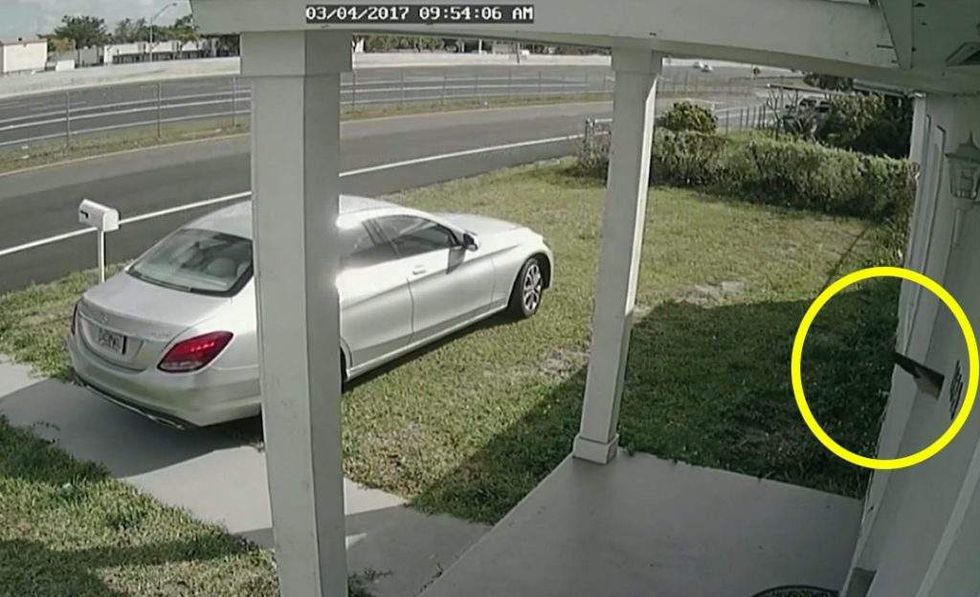 Image source: WPLG-TV video screen cap
"He was running for his life and kept looking back, making sure I wasn't going to shoot him in the back," she told WPLG.
The mother didn't fire her shotgun, which prompted a reporter to ask, "What stopped you from killing this guy?"
"My kids," she replied to the station. "Not traumatizing them, and I did have a baby."
Police told WPLG the intruder got away in a stolen Mercedes-Benz, which was recovered in Miami — and he's still on the loose. Information about the intruder can be shared with Miami-Dade Crime Stoppers at 305-471-8477.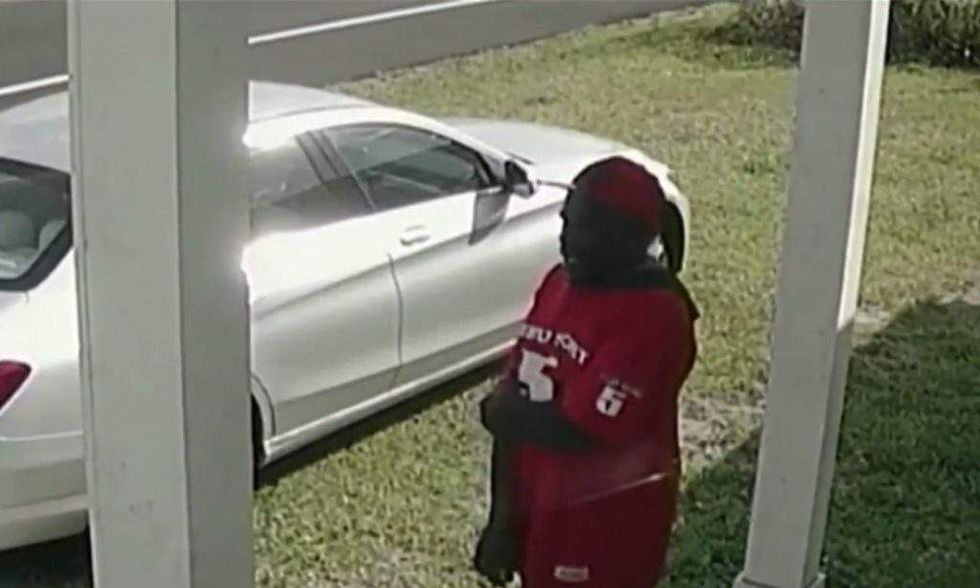 Image source: WPLG-TV video screen cap
"I don't sleep great at night," the mom told the station of how the March 4 incident has affected her. "Any little noise I listen to, I have to constantly look at my camera or look at my window."
But it's probably best not to test this gun owner twice.
"I will do anything to protect my family," she told  WPLG.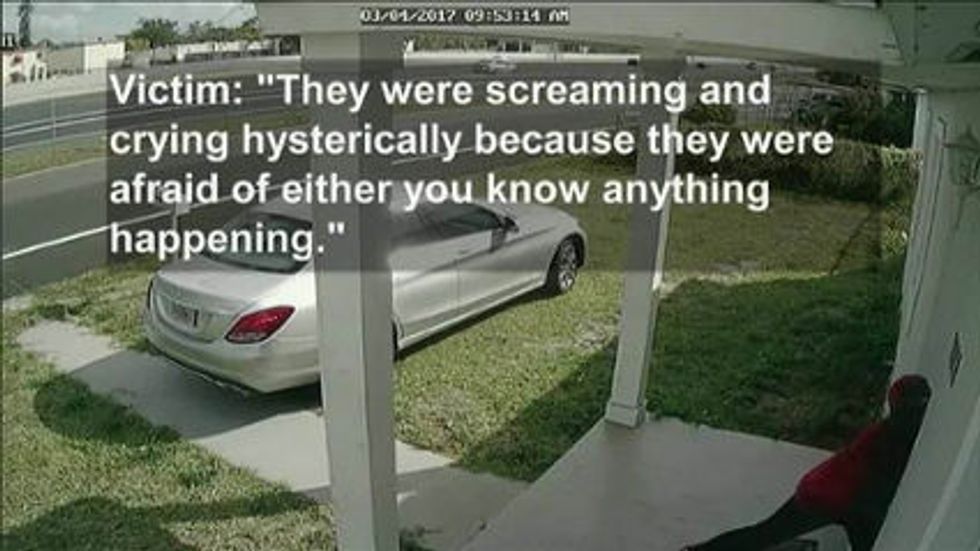 (H/T: Bearing Arms)