North Korea has responded to the show of force from the United States Navy by saying that they are ready for "any mode of war desired by the U.S." in a statement on Monday.
The statement was in response to the news this weekend that the U.S. Navy strike group Carl Vinson was moving to the Korean Peninsula instead of continuing on a planned trip to Australia.
A spokesman for the North's foreign ministry called the deployment proved that "the U.S. reckless moves for invading the DPRK have reached a serious phase."
"The DPRK is ready to react to any mode of war desired by the US," he added. "We will take the toughest counteraction against the provocateurs in order to defend ourselves by powerful force of arms."
In March, U.S. State Secretary Tillerson warned the increasingly belligerent North Korean government that military options were on the table if they continued expanding their nuclear weapons program.
"If they elevate the threat of their weapons program to a level that we believe requires action, that option is on the table," he told reporters. "Let me be very clear: The policy of strategic patience has ended."
North Korea has been testing nuclear weapons to intimidate their counterparts in the South, and in a quest to develop a missile capable of striking the American homeland. Some analysts believe they could be within 2 years of achieving that goal.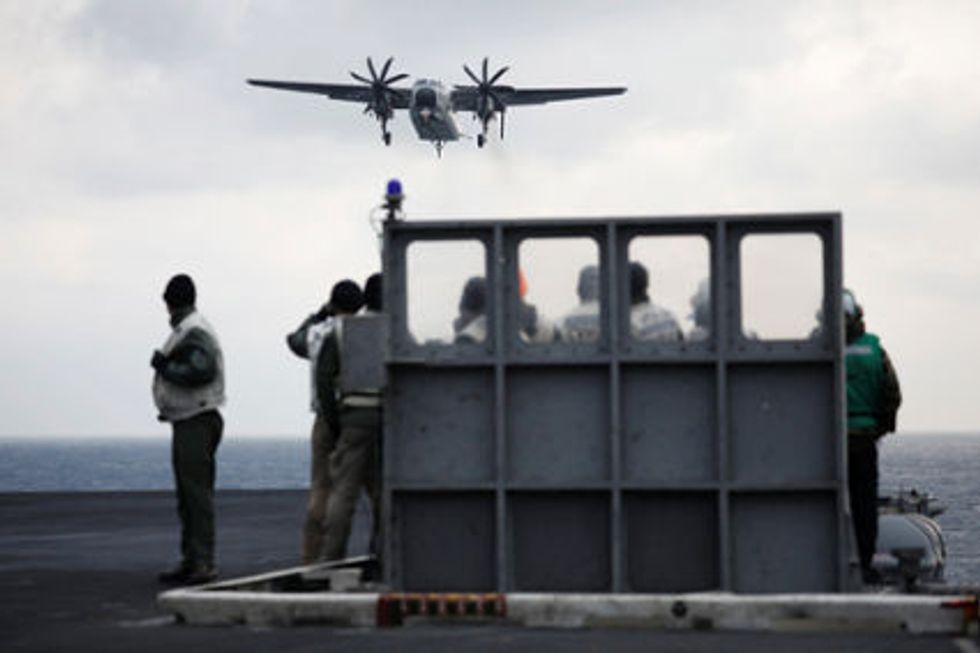 President Trump has long sought to press on China to control North Korea, but many believe their influence on the "Hermit Kingdom" is waning. China has deployed 150,000 troops to the North Korean border in anticipation of a massive flood of refugees if war breaks out and the U.S. strikes the country.