For Debbie Solsman, it was a no-brainer.
When students at Denver Place Elementary School in Wilmington, Ohio, couldn't afford to pay for their food, Solsman — who had worked in the school cafeteria for 14 years — said she covered the cost out of her own pocket right then and there or wrote IOUs, put them in the cash register and paid them off with her next paycheck.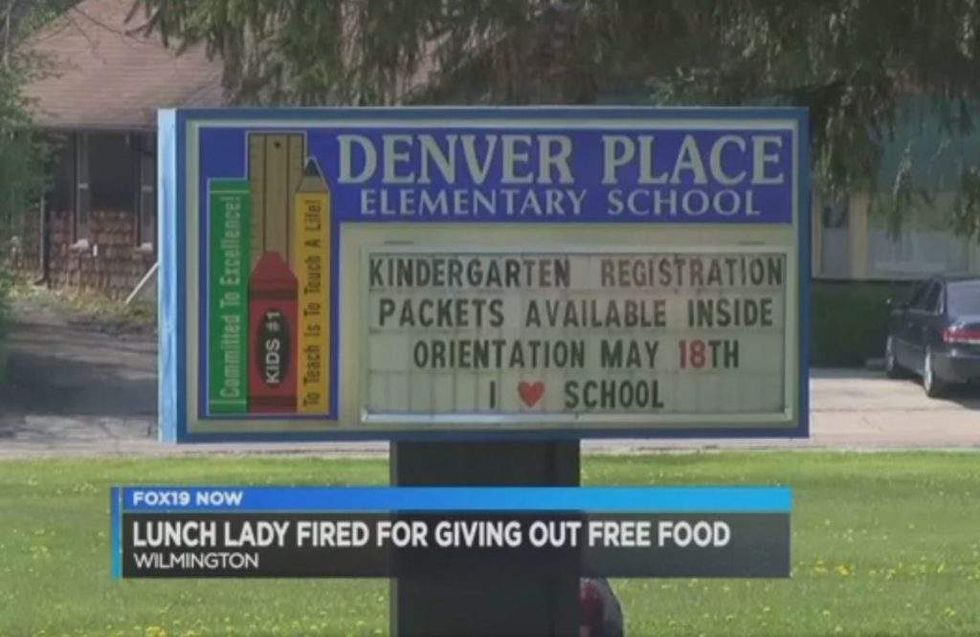 Image source: WXIX-TV video screen cap
But that didn't sit well with the Wilmington City School District, which quietly fired Solsman in February for her actions, WXIX-TV reported.
Solsman said she'd give students food even after they ate their lunches.
"I sometimes would buy them an extra slice of pizza," she told WXIX, "because I did feel them out, ask them what they had for supper the night before. Sometimes they would tell me 'nothing.'"
WXIX reported that students can get three lunches on credit. If they don't have money after that, the station said students still get lunches, but instead of regular entrées they get cheese sandwiches.
The official reason for Solsman's firing was "failure to account for food sales at [her] cashier job in the cafeteria and providing food without payment to [her] grandchildren," WXIX said.
"I do admit to wrongdoing," she told WXIX. "I broke the rules." She acknowledged to the station that she "fed children and my grandchildren out of my own pocket."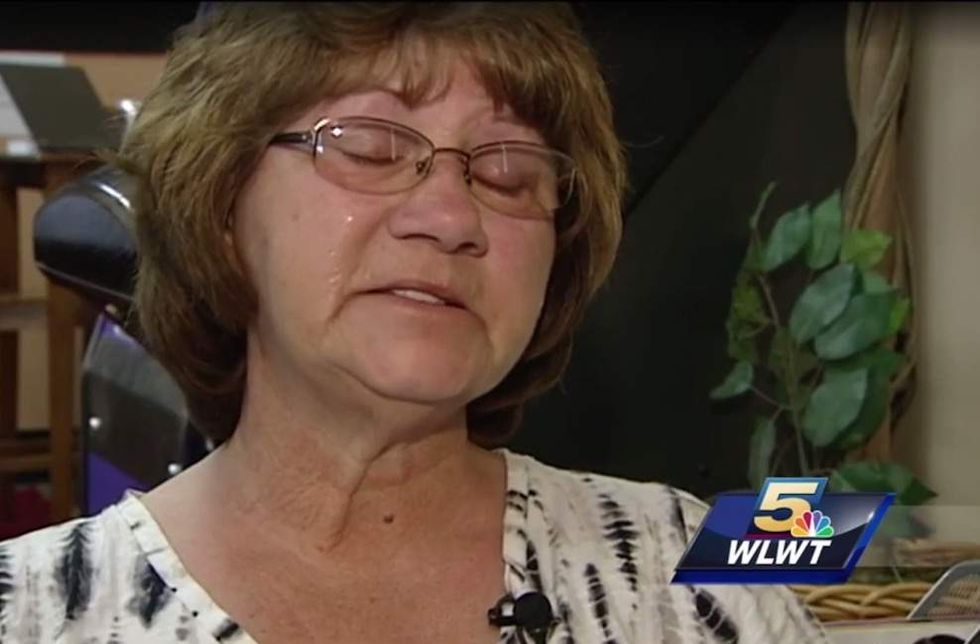 Image source: WLWT-TV video screen cap
But Solsman told WLWT-TV the turn of events have been "really hard for me" and she "felt like termination was a harsh punishment."
Parent Serenity Mitchell agreed.
"Firing her over feeding kids, that's a no go," Mitchell told WLWT. "And our community is going to come together."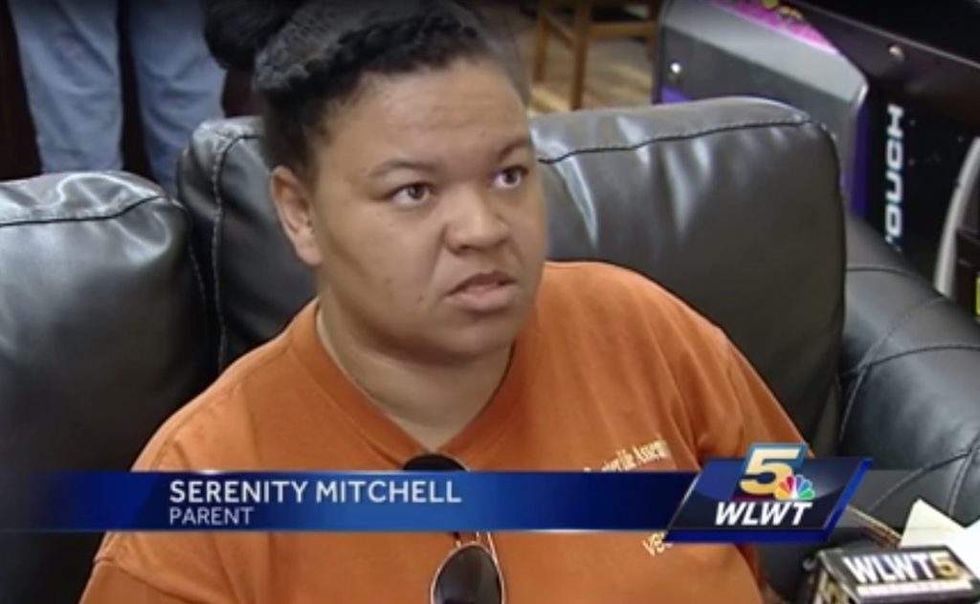 Image source: WLWT-TV video screen cap
Superintendent Ron Sexton told WLWT that "for people to make the district out as heartless to kids' needs is the hardest part. We care a great deal about our employees, we care a great deal about the students."
Despite her firing, Solsman told WXIX she'd do the same thing if she had the chance to work in the cafeteria again and students told her they were hungry.
"I miss them terribly," she said between sobs, "and I love them very much."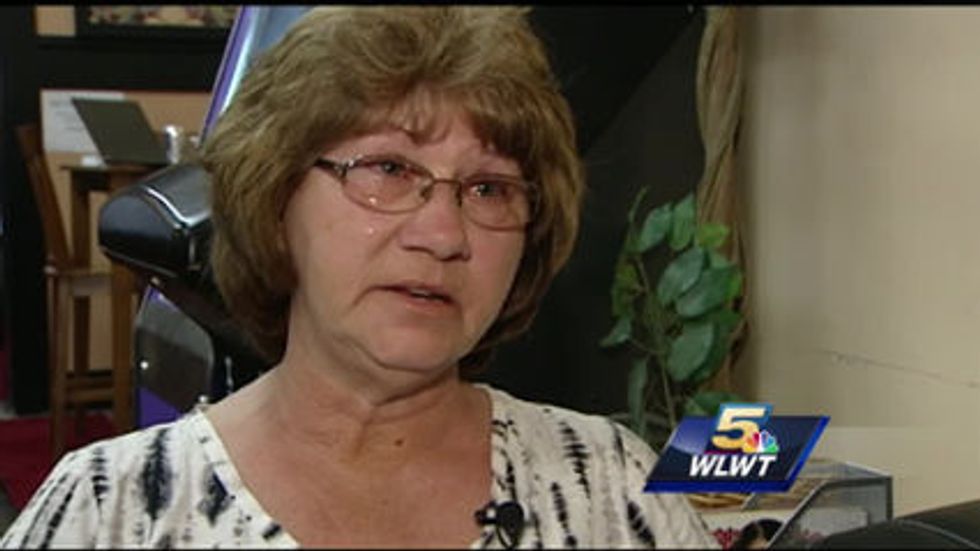 (H/T: EAGNews)