First the left compared Republican President Donald Trump to Hitler.
Oh, and also Benito Mussolini and Saddam Hussein. And Satan.
Next to make the infamous list? How about Pontius Pilate — the Roman governor of Judaea who handed over Jesus Christ to be crucified.
At least that's what Democratic Sen. Ed Markey of Massachusetts told CNN's Chris Cuomo during a video interview Wednesday.
Markey made his declaration after Cuomo asked him about Trump's decision to end the Deferred Action for Childhood Arrivals program, which delays deportations for young illegal immigrants.
"What do you make of the president's move," Cuomo inquired, "which given in its best light is 'the courts were going to move on this anyway, this is your job, you're supposed to make the law, not President Obama, I'm sending it back to you, fix it.'"
Markey replied: "The president is acting like Pontius Pilate. He's just washing his hands of this mess knowing that these are all innocent young people who are caught in a crossfire."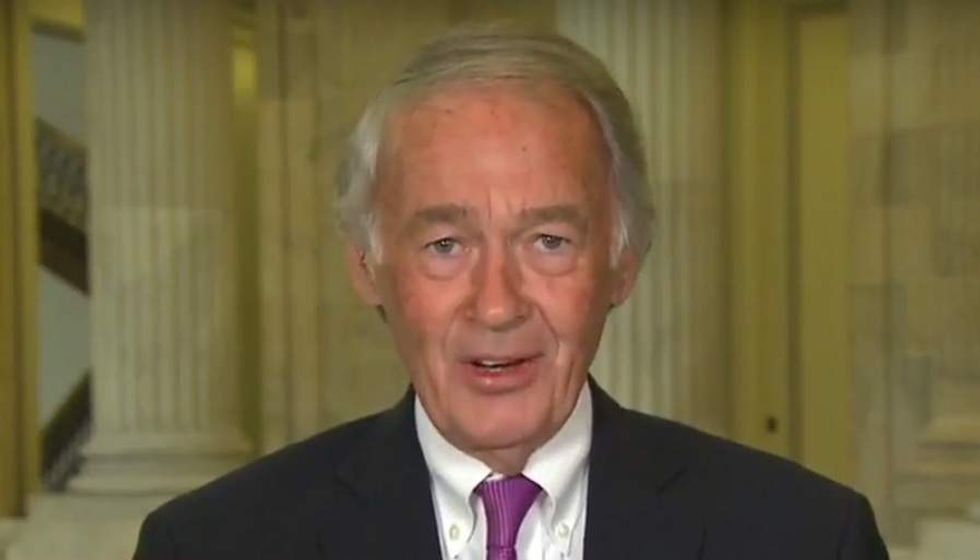 U.S. Sen. Ed Markey (D-Mass.) compared President Donald Trump to Pontius Pilate during an interview with CNN's Chris Cuomo on Wednesday. (Image source: YouTube screenshot)
Among Pilate's actions was a moment on Good Friday when — after determining Jesus committed no crime but seeing the crowd who wanted him dead getting angrier — he symbolically cast away responsibility for what was about to happen to Jesus by washing his hands.
"I am innocent of this man's blood," he said. "It is your responsibility!" (Matthew 27:24)
With that, the Gospel says, Pilate "had Jesus flogged, and handed him over to be crucified."
Comparisons of Trump to nefarious historical figures has been one of the left's calling cards pretty much from the moment he announced his presidential candidacy, so the Pilate reference — while just as silly as the rest of them — is not much of a surprise.
The question now: Who will the left compare Trump to next?
(H/T: The Daily Wire)