What happened?
The Ocoee Bulldogs were on offense and beating the Lake Mary Rams 37-0 in a Florida Pop Warner Pee Wee Football championship game.
Video of the last play of Saturday's contest shows several Rams players rushing past the line of scrimmage before the snap and knocking down Bulldogs players.
One of the players on the ground was Tanya Fulford's 12-year-old son, wearing number 35, who she said suffered a concussion, WKMG-TV reported.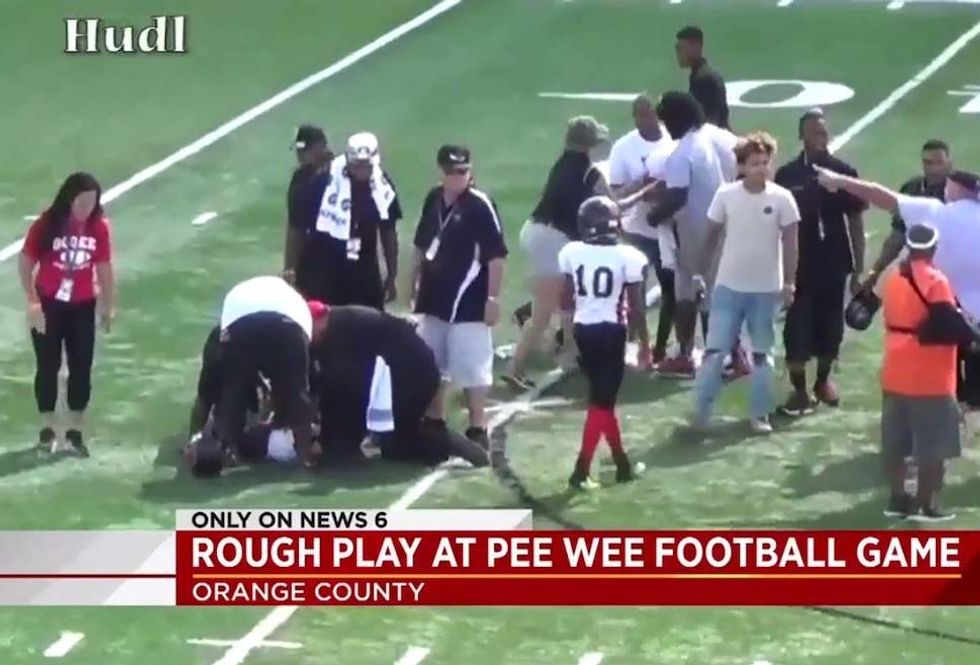 Image source: WKMG-TV video screenshot
What did Fulford say about the play?
"I watched football for years; there is no way a whole entire line is going to jump offsides," she added to the station. "That was clearly a calculated blitz, and it was intentional."
Fulford also said her son won't be able to play in an upcoming state championship game — and possibly won't play football ever again.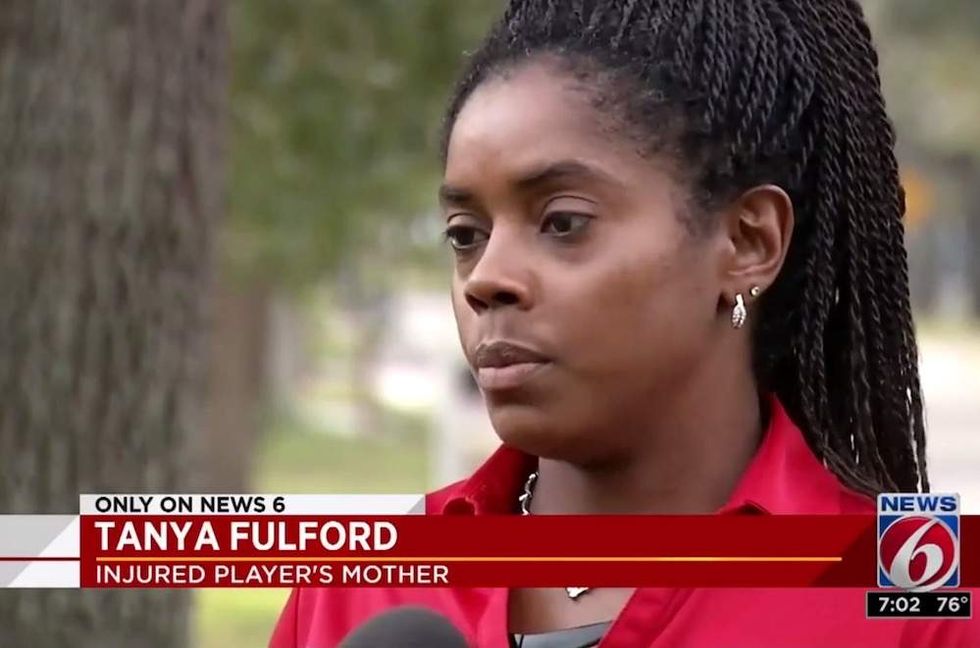 Image source: WKMG-TV video screenshot
What did an Ocoee Bulldogs coach say?
"It was intentional," Ellis Daniley told WKMG. "The ball never snapped, and then boom. This is our third time beating them, and I don't think they took the loss very well. All the years I've been coaching, I've never experienced anything like this."
How did the Lake Mary Rams respond to the cheap shot accusation?
"We do not offer any excuses as our behavior was inappropriate and lacked the respect our opponent and their organization deserves," Lake Mary Rams spokesperson Brian Gross said in a Wednesday statement, the station said, adding that none of the players were coached to rush the line in that way.
"We have issued an apology to the opposing team and their association," he added. "In addition, and under no instruction, one of the Red team players involved went to their practice and apologized."
But Gross also said the video doesn't show a Rams player getting injured on the previous play — and that a parent removed a Rams player from the game even earlier "after concerns the [Ocoee Bulldogs were] specifically targeting him for injury. Also, the video is cropped to take out the continued taunting one their players did to the [Rams] player."
The national Pop Warner office told WKMG it's investigating the incident.