The Virginia woman photographed giving the middle finger to Republican President Donald Trump's motorcade — who then lost her job over the viral image — has received more than $85,000 in GoFundMe pledges as of Tuesday afternoon.
Set up on behalf of Juli Briskman eight days ago, the GoFundMe campaign apparently attracted the attention of far-left celebrity and fellow Trump-hater Rosie O'Donnell.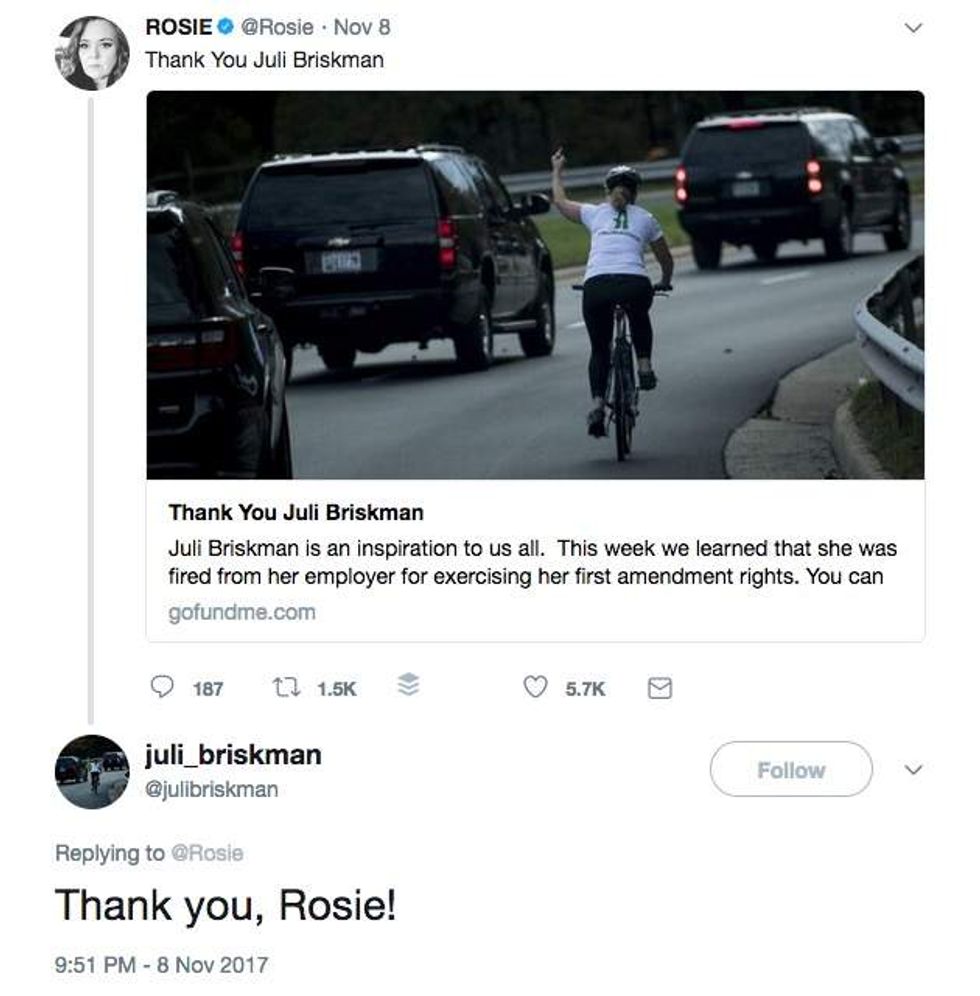 Image source: Twitter screenshot
The overall pledge goal is $100,000.
How did this all start?
Briskman told HuffPost that when she saw Trump's motorcade leaving a Virginia golf course last month as she was riding a bicycle alongside it, her "blood just started to boil."
"I'm thinking, DACA recipients are getting kicked out. He pulled ads for open enrollment in Obamacare. Only one-third of Puerto Rico has power. I'm thinking, he's at the damn golf course again," she told the outlet. "I flipped off the motorcade a number of times."
The photo was taken by a White House photographer, and quickly went viral.
Briskman was employed by government contractor Akima LLC, a marketing and communications firm, at the time the photo was snapped.
The 50-year-old mother of two used the image on her social media accounts and was soon out of a job.
What did Briskman tell her financial supporters?
"I am not sure what the future holds, but I am buoyed by your support," she noted in a Tuesday update on the GoFundMe page. "For now, I can just say THANK YOU and promise to be a good steward of these funds."
What are others saying?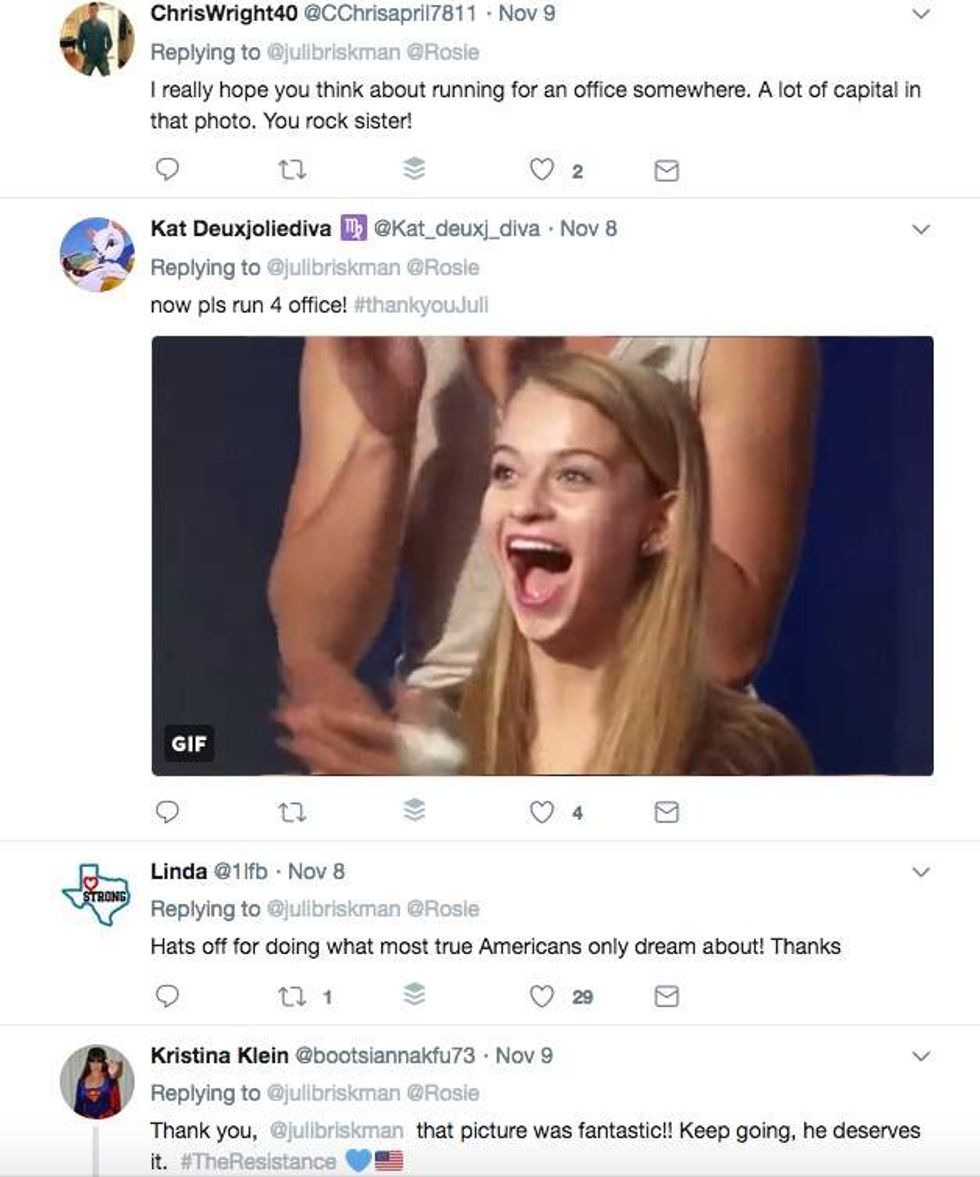 Image source: Twitter screenshot