Sen. Cory Booker (D-N.J.) was angry during Tuesday's congressional hearing with Homeland Security Secretary Kirstjen Nielsen, and he's apparently been mad for the last week.
Like, really mad.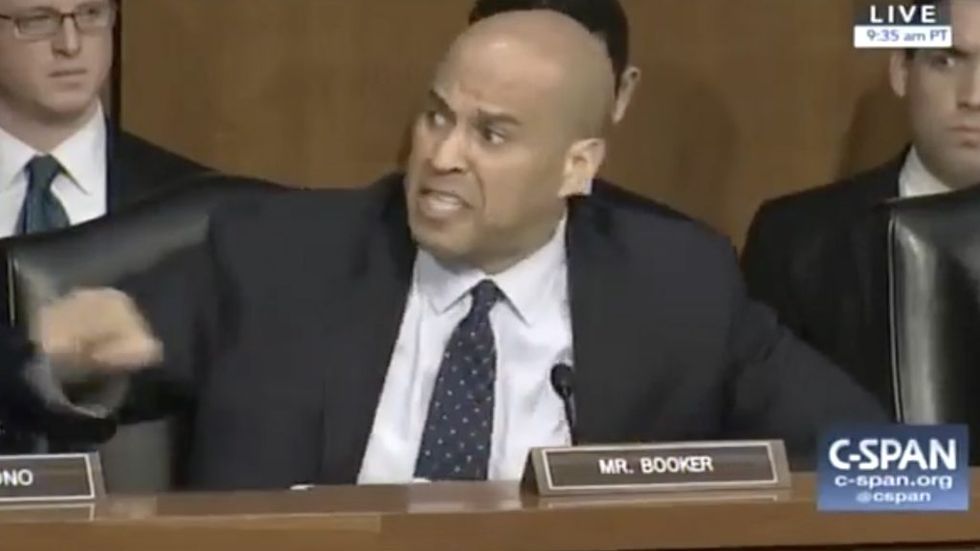 So mad, in fact, that he said he cried "tears of rage" when he'd heard about President Donald Trump's alleged comments about immigration from "s***hole countries."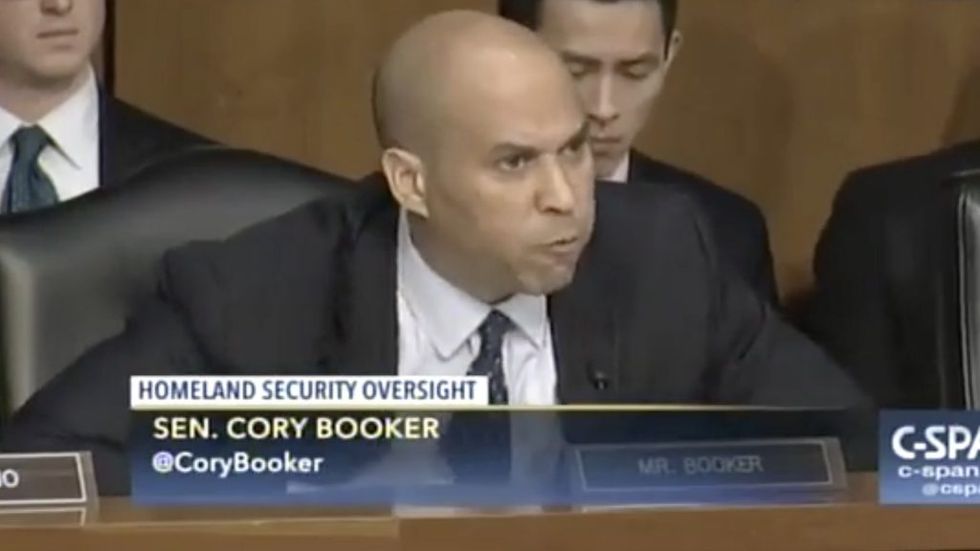 Image source: YouTube screenshot
So what did Booker say?
During Tuesday's Senate Judiciary Committee meeting, Booker voiced his anger over the alleged comments, saying that he "hurt" when Sen. Dick Durbin (D-Ill.) called him to discuss the presidential scandal.
"I hurt," Booker seethed, "when Dick Durbin called me; I had tears of rage when I heard about this experience in this meeting."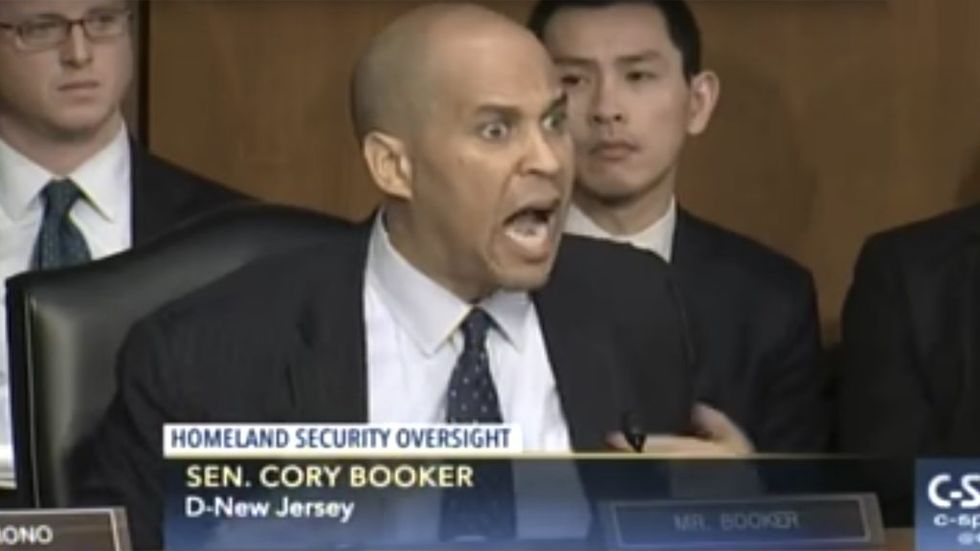 Image source: YouTube screenshot
What's the history?
Trump found himself bearing the brunt of criticism after he reportedly said nations like El Salvador and Haiti, as well as those in Africa, were "s***hole countries." The comments reportedly occurred during an immigration meeting with lawmakers.
To date, Trump has denied using the term to describe certain countries.
Was there more anger?
Booker continued his impassioned speech, directed at Nielsen, who previously said that she did not hear the comment Trump purportedly made.
"For you not to feel that hurt and that pain and to dismiss the questions of my colleagues ... with tens of millions Americans hurting right now because they're worried about what happened in the White House, that's unacceptable to me," Booker added.
"There are threats in this country, people applauding," he continued. "I receive enough death threats to know the reality. ... And I've got a president of the United States, whose office I respect, who talks about the country's origins of my fellow citizens in the most despicable manner. You don't remember, you can't remember the words of your commander in chief? I find that unacceptable."
Booker continued shouting at Nielsen for the perceived failure on her part to empathize with American minorities overwhelmed by bigotry and threats.
"Your silence and your amnesia are complicity," Booker said.