The Albuquerque Journal published an editorial cartoon that depicts "Dreamers" as gun-toting gang members who hold up a couple in a dark alley — and quite a few readers aren't happy about what they're calling a dig against illegal immigrants.
The Wednesday cartoon that appeared in the opinion section of the New Mexico daily shows the female victim letting out redacted curses while the male victim corrects her: "Now, honey...I believe they prefer to be called 'Dreamers'...or future Democrats..."
One of the attackers wears a vest emblazoned with a skull and "MS 13" — a reference to the murderous gang that originated south of the border but whose members have come to the United States.
The Albuquerque Journal had this Editorial Cartoon in yesterday's paper.... thoughts? #Dreamers https://t.co/9K3fsTE3KR

— Natassja Leyba (@Natassja Leyba)1518127766.0
How are folks reacting?
"This is just false," Jennifer Tucker told KRQE-TV.
"Super, super disappointed in the Albuquerque Journal," Gabriela Hernandez added to the station. "That is not okay."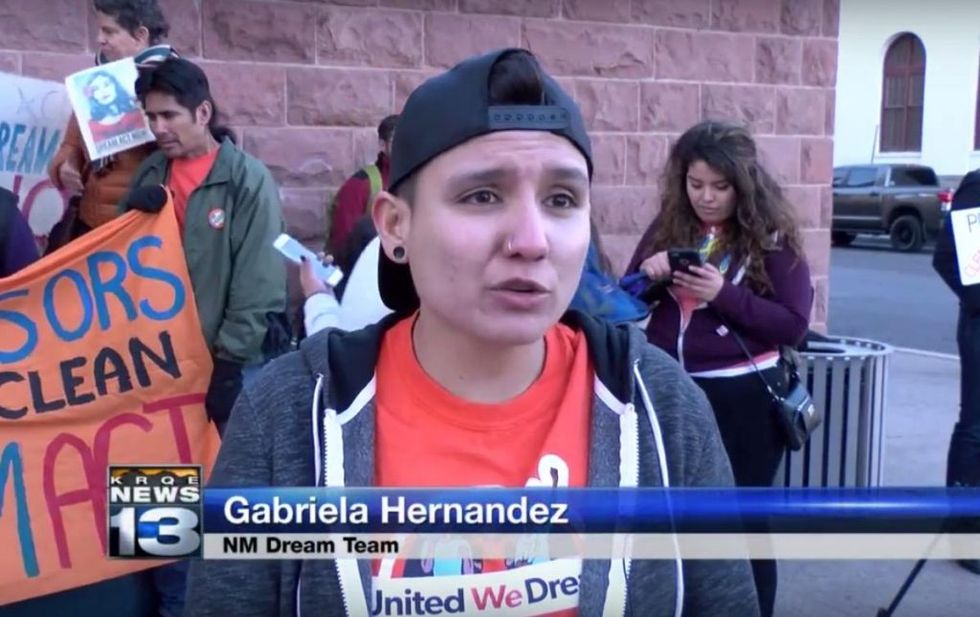 Image source: YouTube screenshot
"It's not only attacking undocumented youth and families, it's also attacking Democrats," Selena Ortiz also told KRQE. "So what does that say about the Albuquerque Journal? Where do they stand?"
How are politicians reacting?
Members of New Mexico's congressional delegation said they respect the free press but disagree with the cartoon, which they said is racist, the station said, citing the members' joint statement.
How is the newspaper responding?
Karen Moses, the Journal's editor in chief, noted that the goal of including the cartoon — syndicated via Cagle Cartoons — in the paper wasn't to offend readers, only to stimulate conversation, KRQE said.
"It appeared to us to be poking at President [Donald] Trump's rhetoric by portraying a quaking Republican couple who were painting Dreamers with a broad, totally false, brush," Moses added in her explanation for the cartoon, the station said.
Moses apologized if the cartoon offended anyone, KRQE added.
What else are folks saying?
"This is not how you engage a conversation, by attacking our immigrant community," Ortiz added to the station.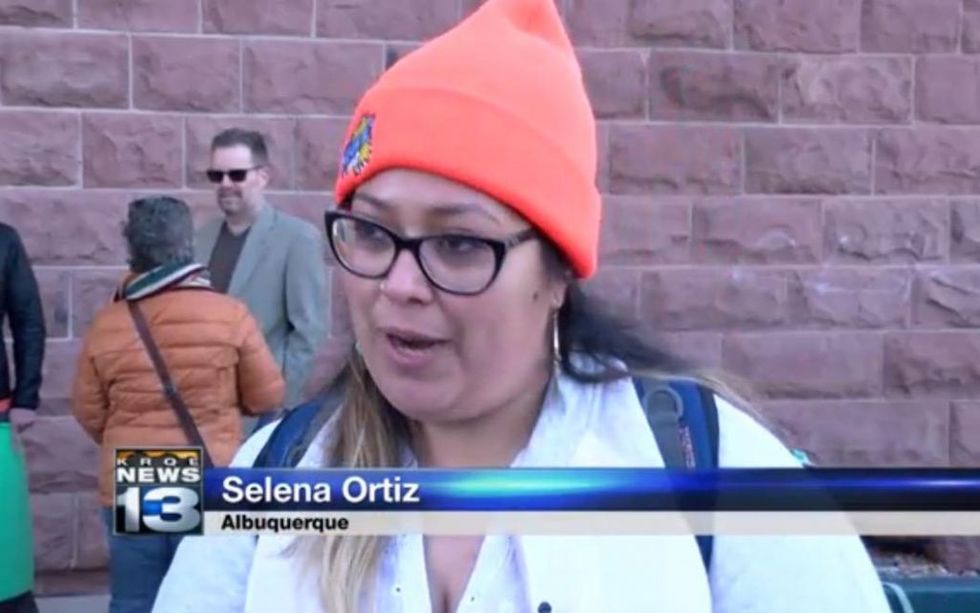 Image source: YouTube screenshot
"We're not criminals," Hernandez also told KRQE. "Our youth are not criminals. Our families are not criminals."