When a woman returned to her Rome, Georgia, apartment around 10 p.m. Saturday, the 21-year-old told WAGA-TV she heard noises inside — and then made sure the container of mace on her key chain was at the ready before checking things out.
Sure enough, the woman — who didn't want to be identified — told the station she spotted a broken window inside and noticed her air-conditioning unit was knocked out.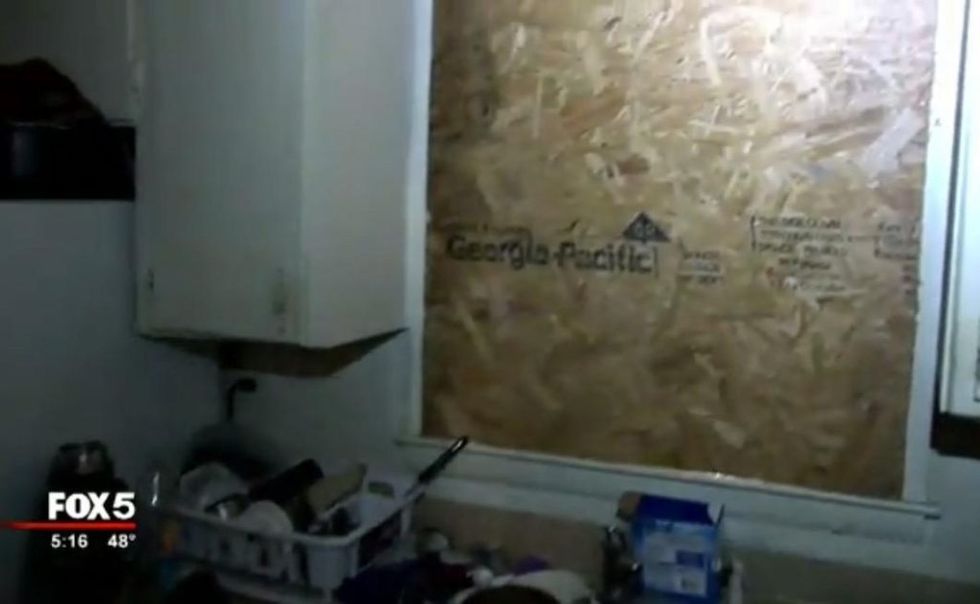 Image source: WAGA-TV video screenshot
Then she came face to face with a burglar, who she said was grabbing her stuff and trying to push her dog out of the way, WAGA reported.
She maced the burglar, the station said, and he screamed, tried to wipe the mace off his face, and came at the woman.
Soon the pair was "fighting in the apartment," she told WAGA, which noted mace splatter as well as holes in the wall from their battle.
Then amid the scary struggle, the woman told the station she recalled one very important detail.
"I remembered I had a gun hidden," she told WAGA. "It was behind my TV. ... I grabbed it, and I maced him one more time just to slow him down. And that's when I just shut my eyes and undid the safety and just pulled."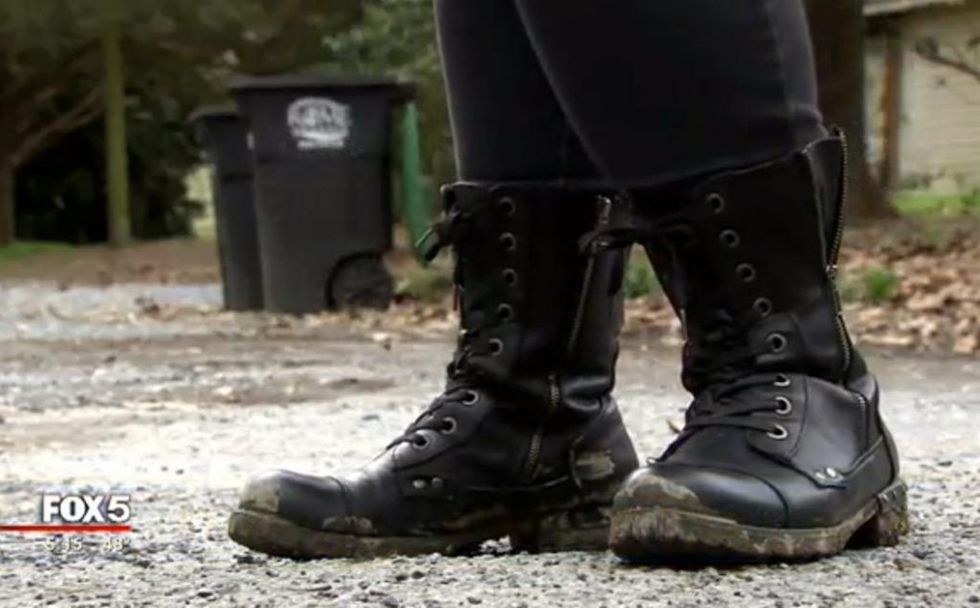 Image source: WAGA-TV video screenshot
But even after being maced and shot, the woman told the station the burglar kept coming at her.
Fortunately her boyfriend and best friend heard her screams and came to her door, managed to open it, and then the woman and burglar fell out, WAGA reported. The woman's best friend then tackled the burglar and held him until police arrived, the station said.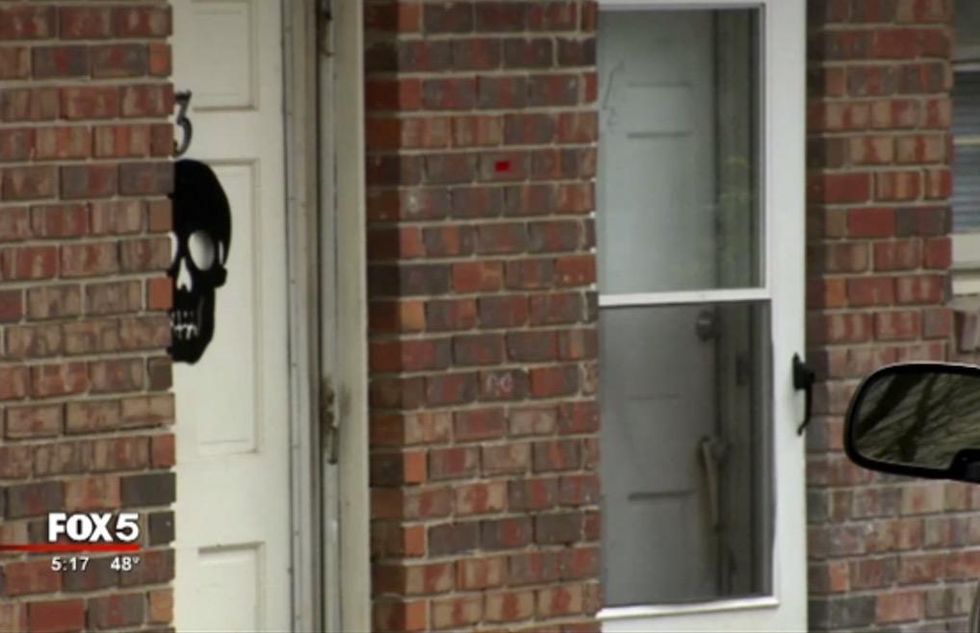 Image source: WAGA-TV video screenshot
WAGA reported that the burglar was hospitalized with a gunshot wound and may have been under the influence of drugs. He was listed in critical condition Tuesday night, Northwest Georgia News reported.
Police indentified the burglar as David Ray Hudgens, the station said, adding that records indicate he was arrested on an unrelated burglary charge last year. The paper said Hudgens is 44 years old.
Four guns and a laptop were stolen from the apartment, the station said, adding that authorities believe there was an accomplice.