Wayne Marchant said his homeowners association gave him a verbal OK nine years ago to fly an American flag from a pole in his front yard in Franklin, Ohio, WLWT-TV reported.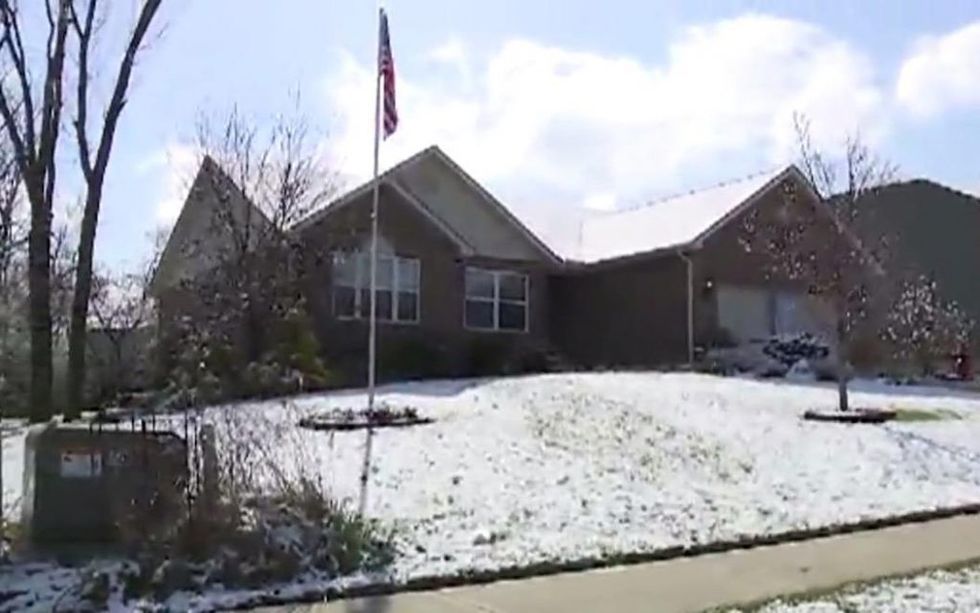 Image source: WLWT-TV video screenshot
But all of a sudden, it apparently was no longer OK.
Marchant — a veteran who spent four years in active duty and another four in the Air Force Reserves — told the station he's been ordered to remove his flag and flagpole.
The HOA sent Marchant a letter last Friday that read, "During a recent inspection, it was observed that a flag pole has been erected in your front lawn which does not comply with the community's standards, which violates the Deed Restrictions and/or Rules, as such, the structure needs to be removed or modified to meet applicable standards; and to ensure compliance," WLWT reported.
"As a veteran, I wouldn't think to erect a flagpole and fly the American flag would be something that I would have to get permission to do," Marchant told the station.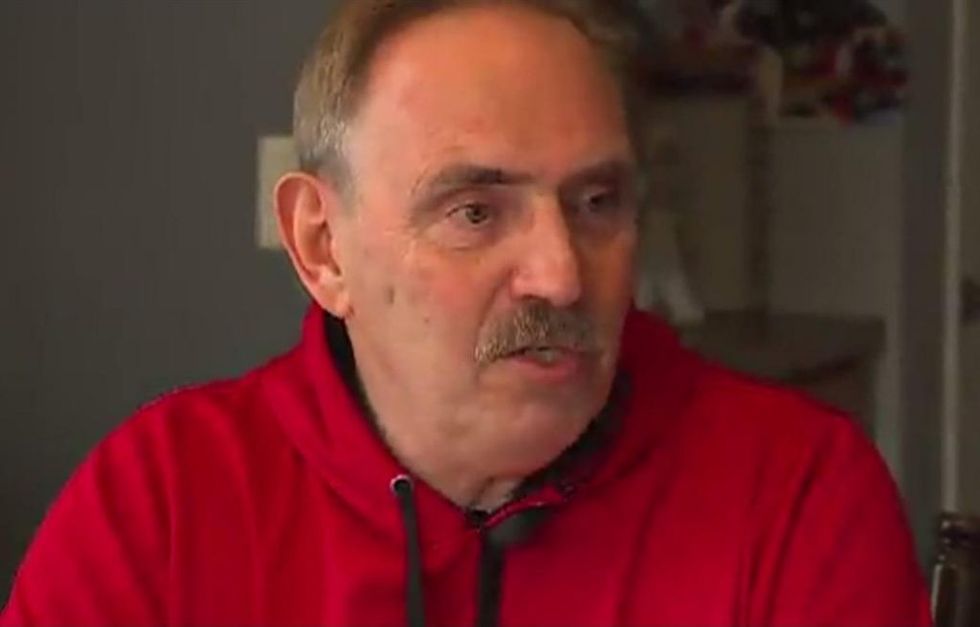 Wayne Marchant (Image source: WLWT-TV video screenshot)
Marchant is not alone
At least one other neighbor with a flagpole in her yard got the same letter, WLWT reported.
"I get incensed over it. It's absolutely a strike against patriotic Americans. It's not an offensive flag. It's our country's flag. What can be wrong with that?," the neighbor told the station. "The homeowners association, in my opinion, is just totally out of line."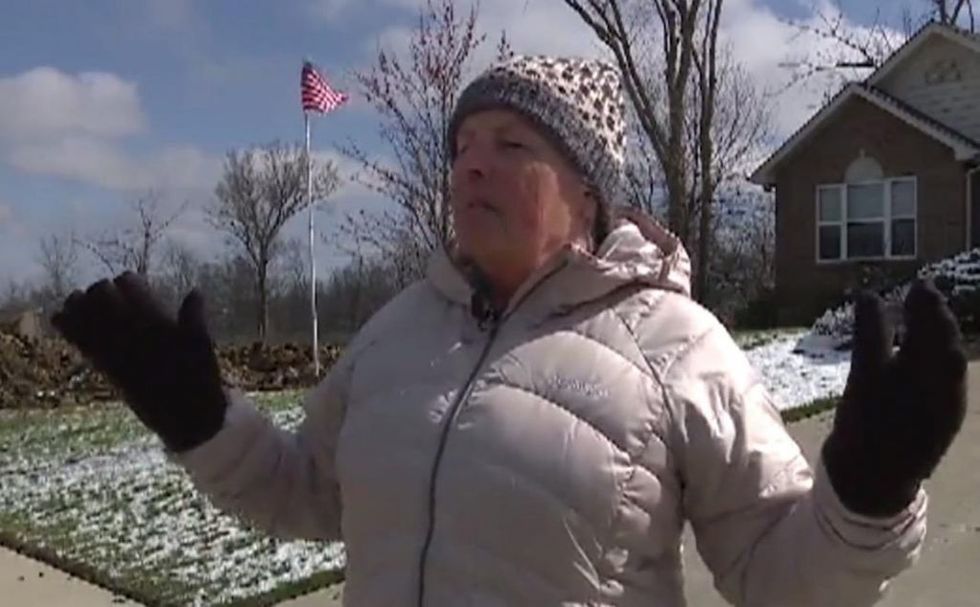 A neighbor who got the same HOA letter said the order to remove her flag and flagpole "incensed" her. (Image source: WLWT-TV video screenshot)
Vietnam veteran Bill McAdory lives around the corner and also flies an American flag from a pole in his front yard — but he hasn't been ordered to remove it, WLWT reported. At least not yet.
But McAdory told the station that if he does get that letter, he won't comply.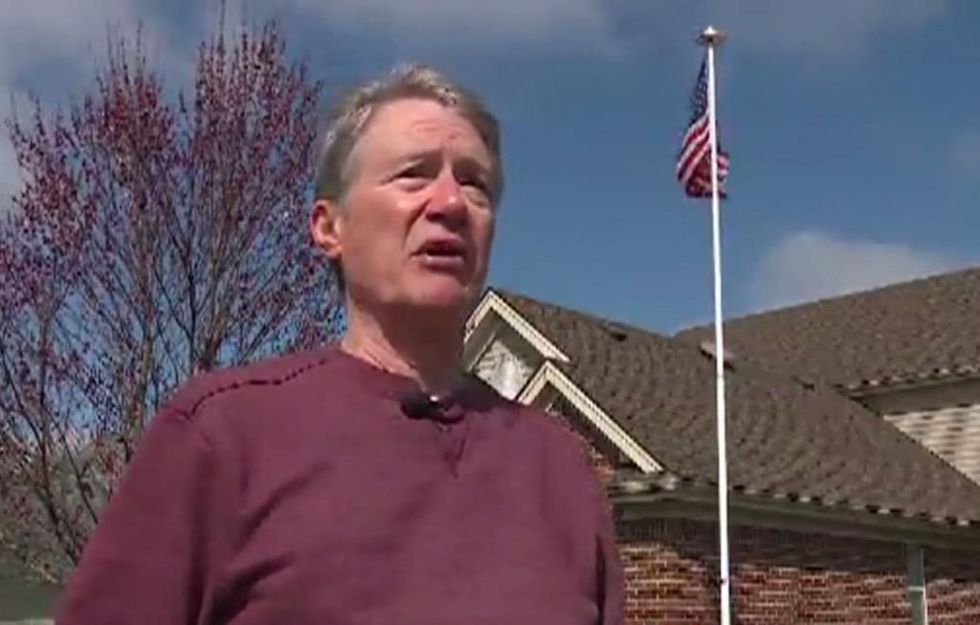 Neighbor and Vietnam veteran Bill McAdory (Image source: WLWT-TV video screenshot)
"Flying it is what we do ... every American citizen should be allowed to fly their flag," he told WLWT. "I can't believe a flag, especially an American flag, would degrade the looks and the appearance of the property."
What are others outside the community saying?
Marchant hit social media with his plight, the station reported, and it resulted in thousands of positive, encouraging responses from all over America.
"All over the country with the same message, 'Don't take it down,'" Marchant told WLWT. "I'm hoping that the HOA will change their minds."
He added to the station: "If ... they hold their ground and there's no legal recourse, I'll have to take it down, but the day my wife retires, we'll be out of here."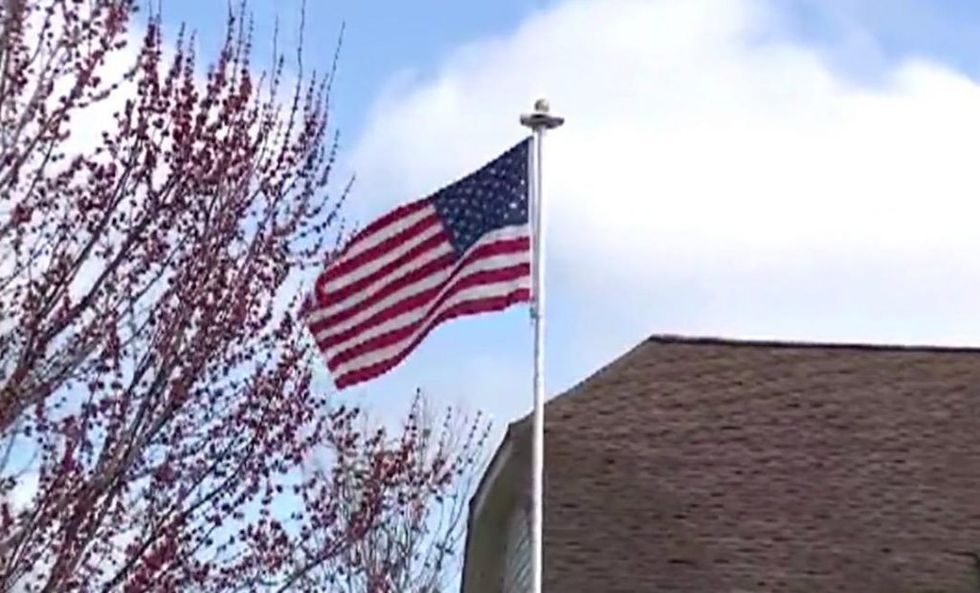 Image source: WLWT-TV video screenshot
What did the HOA have to say?
An HOA representative told the station he listened to Marchant's complaint and will communicate his arguments to board members.
The HOA said flags may be displayed on staffs affixed to homes, WLWT reported.
And suddenly, an HOA reversal...
After all that pushback, it now appears Old Glory can stay after all.
Marchant noted Wednesday on Facebook that the HOA "informed me that my flagpole will be allowed to stay and anyone in our community that wishes to erect a pole in the future will be allowed to do so as long as they make the proper applications. Thanks to everyone across this great country for your words of encouragement and sharing the story. Without this support the outcome might not have been so good."
Here's a news report that aired prior to the HOA's reversal:
(H/T: The American Mirror)