A Democratic candidate for Wisconsin's state assembly — who entered politics as a reaction against President Donald Trump's election victory — is accused of forging multiple names on her nomination papers, WITI-TV reported.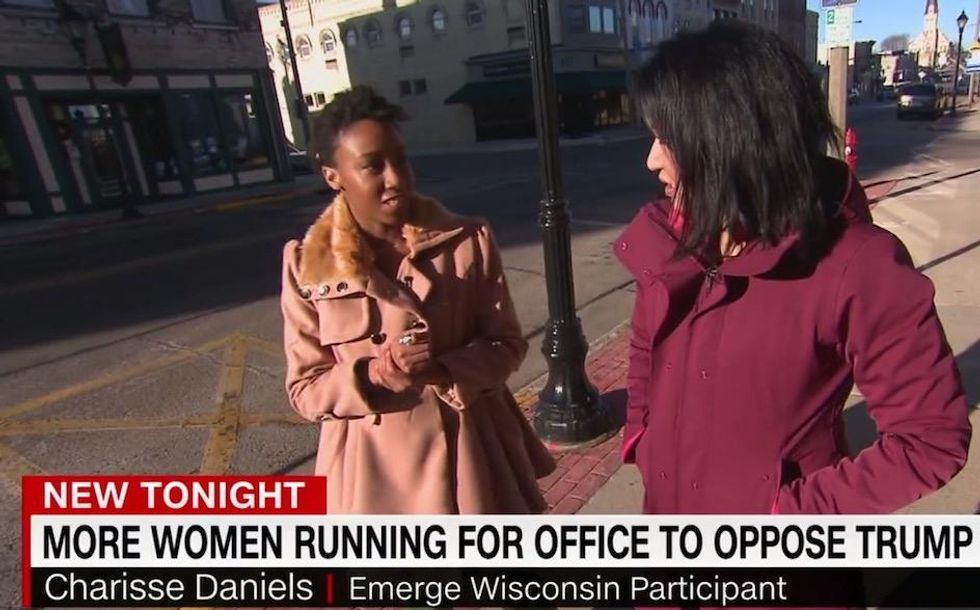 Image source: CNN video screenshot
What happened?
Watertown Police opened a fraud investigation after at least 15 people said Charisse Daniels faked their names on her documents, the station said.
Carolyn Demetropoulos of Watertown — who signed an affidavit saying she never signed Daniels' nomination papers — told WITI she would've voted for Daniels as a fellow Democratic woman.
"As a woman, I would've definitely supported her. Now I'm kind of at a loss about what to do," Demetropoulos told the station in an interview on her front porch. "I feel kind of betrayed and angry, but I'm glad that this sort of thing was brought to light because this is not right."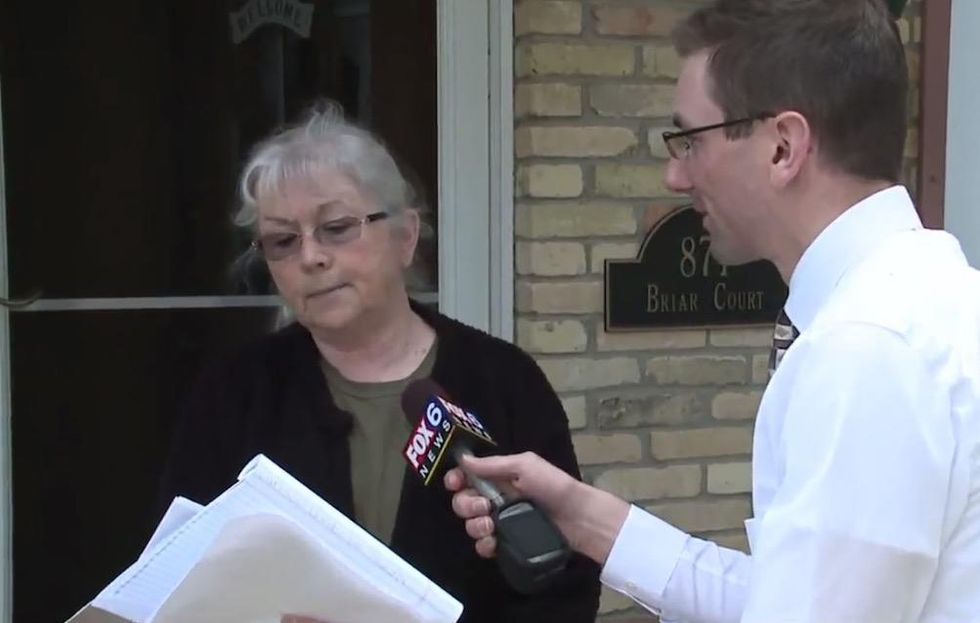 Carolyn Demetropoulos said she never signed Daniels' nomination papers. (Image source: WITI-TV video screenshot)
More from WITI:
Daniels is running for the Assembly seat held by Republican state Rep. John Jagler. Wisconsin Republicans have filed a complaint with the state Elections Commission against Daniels. The complaint includes 15 people who signed affidavits, and Jagler said late Tuesday that seven additional people had signed.
Jagler told the station he knew something was amiss when he noticed the name of one his supporters on papers.
"And he said, that's not my signature. I was like, 'OK, alright, here we go,'" Jagler told WITI.
An empty lot as an address...
One of the addresses on Daniels' paperwork is an empty lot, the station reported.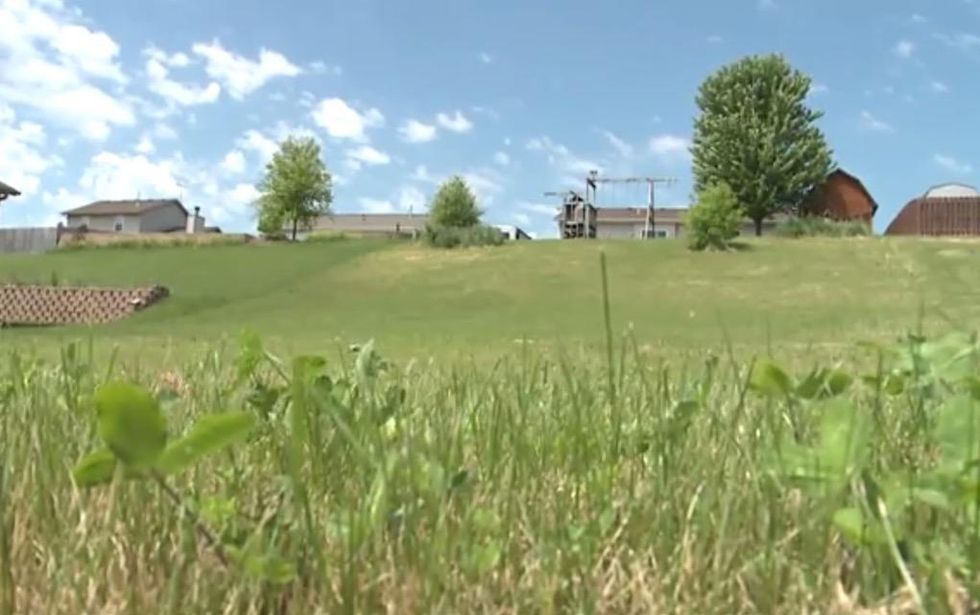 One of the addresses on Charisse Daniels' nomination paperwork is an empty lot. (Image source: WITI-TV video screenshot)
"I don't know where the elector is," Jagler added to WITI as he stood in front of the lot. "I'd like to talk to them, but they're not here."
Watertown resident Rudy Voigt told the station he'd never heard of Daniels before learning his name was on her nomination paperwork: "That's the lowest degree you can get. That's not a person who should be representing anybody."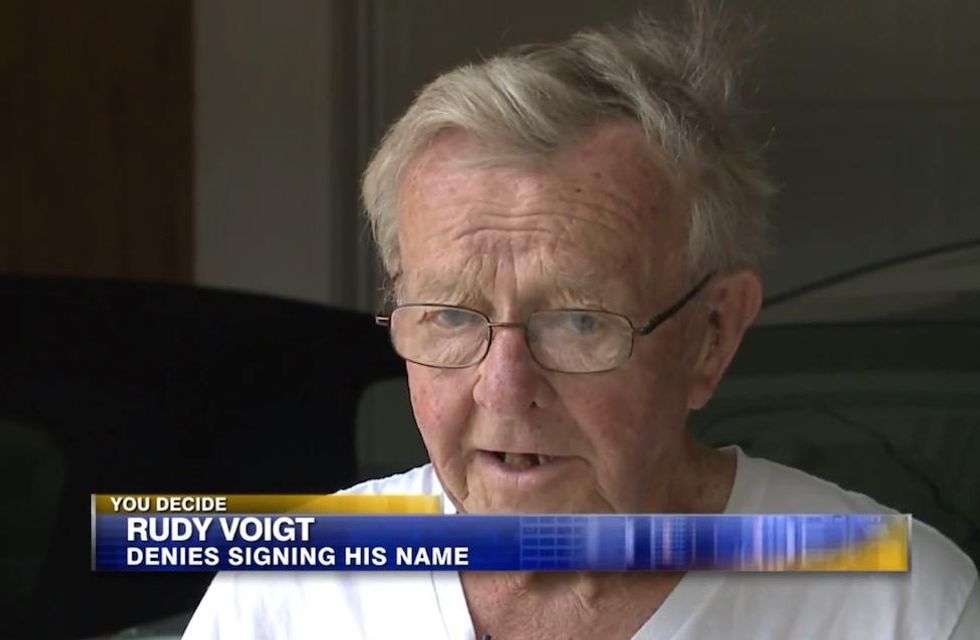 Image source: WITI-TV video screenshot
Daniels did not return a phone call or email Tuesday, WITI reported, adding that a reporter who went to her home was told she was at work.
Milwaukee attorney Mike Maistelman told the station Daniels "welcomes the opportunity" to address the election fraud allegations, and he expects "this issue will be resolved" and that Daniels is "looking forward to facing the voters on the ballot this fall."
Trump's election spurred Daniels into political action
Daniels was among the interview subjects in a 2017 CNN story about Democratic women training with Emerge Wisconsin to run for office following Trump's presidential victory. Emerge Wisconsin didn't return an email seeking comment Tuesday, WITI said.
In the CNN story, Daniels said the election was an "absolute kick in the gut."
"I knew the world looked different when I walked out that door," Daniels, a mother of four, recalled to the cable network. "This isn't what I thought the world would look like. ... It changed everything."
The Wisconsin Elections Commission is scheduled to decide Monday if Daniels can remain on the ballot, WITI reported.